Maxon's parent company Nemetschek has always been an interesting company, more a group of independent companies with a layer of infrastructure on top to provide some management and bookkeeping. The structure has served the company well since its founding in 1986. The individual companies were motivated to excel on their own. But, in some instances, it seemed the company wasn't able to take advantage of obvious opportunities for integration and there was overlap between companies. Nemetschek has been restructuring and over the last five years, the different divisions have become more integrated under a triumvirate board of Patrick Heider (Spokesman of the Executive Board and Chief Financial and Operations Officer of the Nemetschek SE), Sean Flaherty (Chief Strategy Officer of Nemetschek SE), and Viktor Várkonyi (Chief Executive Officer of GRAPHISOFT and Member of the Executive Board of Nemetschek SE).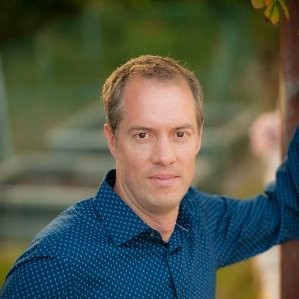 Maxon is in Nemetschek's Media and Entertainment. It was founded 32 years ago by Uwe Bärtels, Harald Egel, and Harald Schneider who served as Managing Directors for the company and they maintained some ownership of the company as well. In July 2018, Nemetschek increased its share of Maxon from 70% to 100% of Maxon. At that time, David McGavran, an industry veteran who most recently worked at Adobe, was appointed CEO and the company has pledged to increase its share in the AEC, AR, and VR markets. AEC, in particular, is one of those areas of synergy, Nemetschek has not taken full advantage of that opportunity in spite of its strength in AEC with Vectorworks and Graphisoft.
Maxon's founders built an innovative team and, it should be said, the work done by Maxon's US marketing chief Paul Babb has helped grow the company in the US, its number one market and one of those major drives was the relationship forged between Adobe for After Effects and Premiere with Maxon for motion graphics. With the announcement of new leadership, Maxon says its primary focus will remain on media and entertainment. McGavran was Director of Engineering—Professional Audio and Video.
What do we think?
With revenues of €396, steady growth, and a strong European base for its AEC products, Nemetschek has always been a strong company, but it seems obvious it could be stronger if it brought its disparate groups more in line so that they could feed each other rather than overlap and sometimes even compete. Maxon has powerful visualization tools that customers of the AEC products can use. Development on all fronts can probably benefit from cross-pollination. And, even culturally, Nemetschek in the past has had very distinct European groups and American groups with most customers clustering in those groups. The company stands to see growth with its new organization and its clear intent to move forward as a more integrated company.