Unlocked subtly features Z workstations by HP in an interactive film.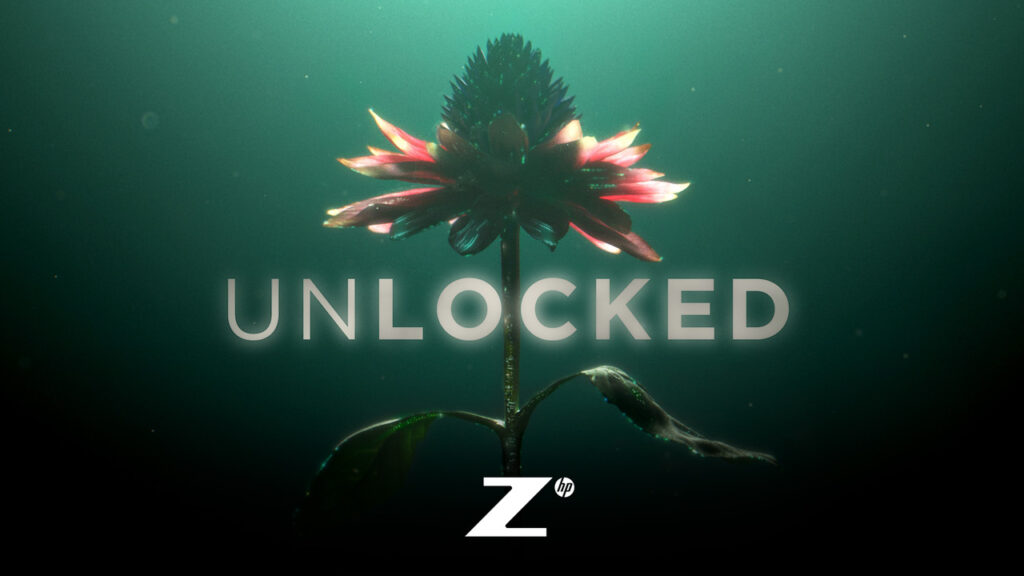 Z by HP has rebranded their Z product line as Z by HP and recently released Unlocked, an interactive, 35-minute film that weaves data science challenges into an action-packed story to unlock an ancient mystery. Blending Hollywood-caliber production value, interactive storytelling, and data challenges, data scientists around the world are invited to participate in the project at www.hp.com/unlocked for a chance to win prizes. NBCUniversal and Z by HP debuted Unlocked on Friday, February 18, as the first branded short film to stream on Peacock.
In the film, created and produced by Giant Spoon, Dr. Eva Ramirez is searching for a mysterious flower rumored to cure the rare neurological disease that plagues her family. However, she's not the only one looking for this elusive plant—a local cartel is dead set on securing it for themselves. When Eva gets caught in the cartel's crosshairs, she turns to her friends, data scientists Michaela and Damone, for help. As the action unfolds, the friends use their investigative instincts, data, and HP Z workstations to find and protect Eva, while they track down the plant's location before it falls into the wrong hands.
The film opens with Eva being held captive by members of a fierce cartel in Guatemala. Eva escapes her captors, but Michaela and Damone back home are worried about her and try to track her down on the Web. They find that Eva is on a quest to discover La Eterna, the mysterious plant that could offer her family a cure to their illness. The story unfolds to reveal data challenges to help solve mysteries within the narrative.
Each of the four data challenges presented in the film are accompanied by video tutorials from Z by HP sponsored Data Science Ambassador Ken Jee, with a detailed explanation on his approach to finding a solution.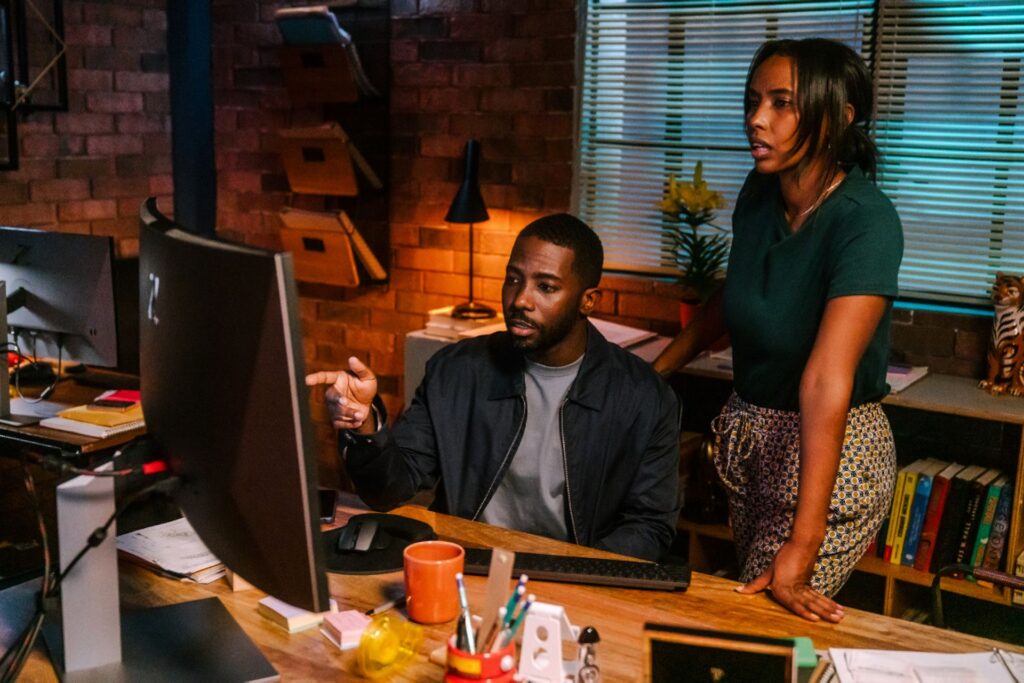 The first challenge is to assist Damone's mission to save Eva by creating a data visualization of global deforestation. The second challenge urges participants to make sense of hundreds of pieces of content with a topic model, like the one pointing Michaela and Damone in the right direction, using natural language processing. In the third, the team needs to use audio analysis to predict bird population density using capuchinbird audio files. Finally, using image analysis, the film's heroes help uncover the truth about La Eterna. All of these challenges are tackled using Z by HP data science workstations and accompanying software stack.
Watch the film, I think you'll enjoy it. And you can participate in the Unlocked challenge sweepstakes here: http://www.hp.com/unlocked. Data scientists across Germany, India, Japan, Korea, Netherlands, UK, Sweden, US, and Canada (excluding Quebec) who participate in the challenges via http://www.hp.com/unlocked before April 30, 2022, will be entered into a sweepstakes for a chance to win one of 10 ZBook Studio laptops or the grand prize, a trip to the Kaggle Days x Z by HP World Championship in Barcelona, Spain.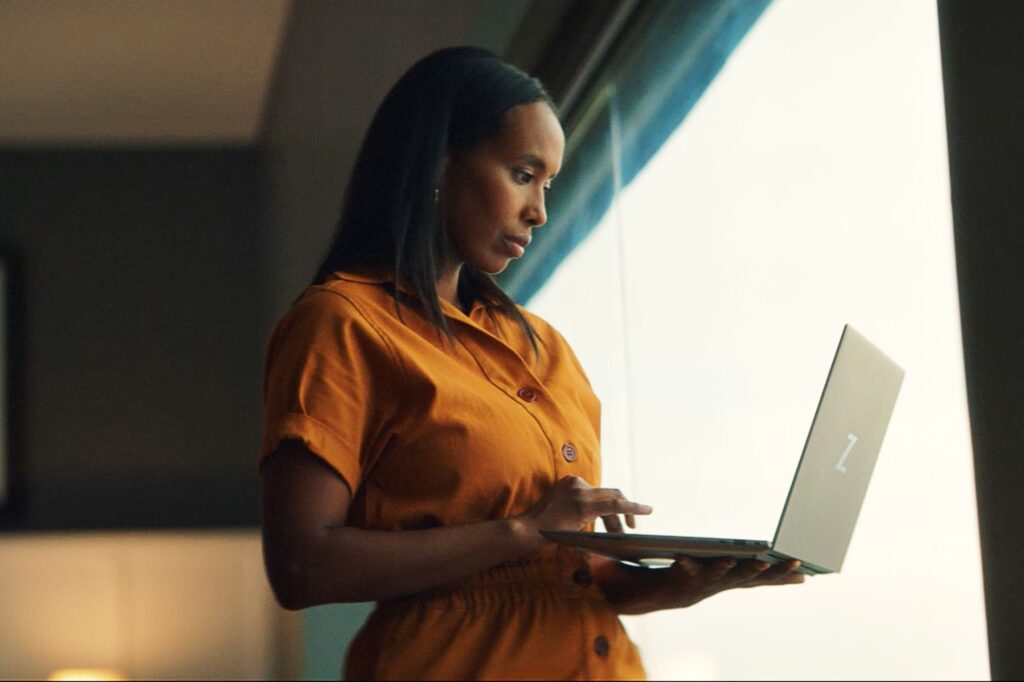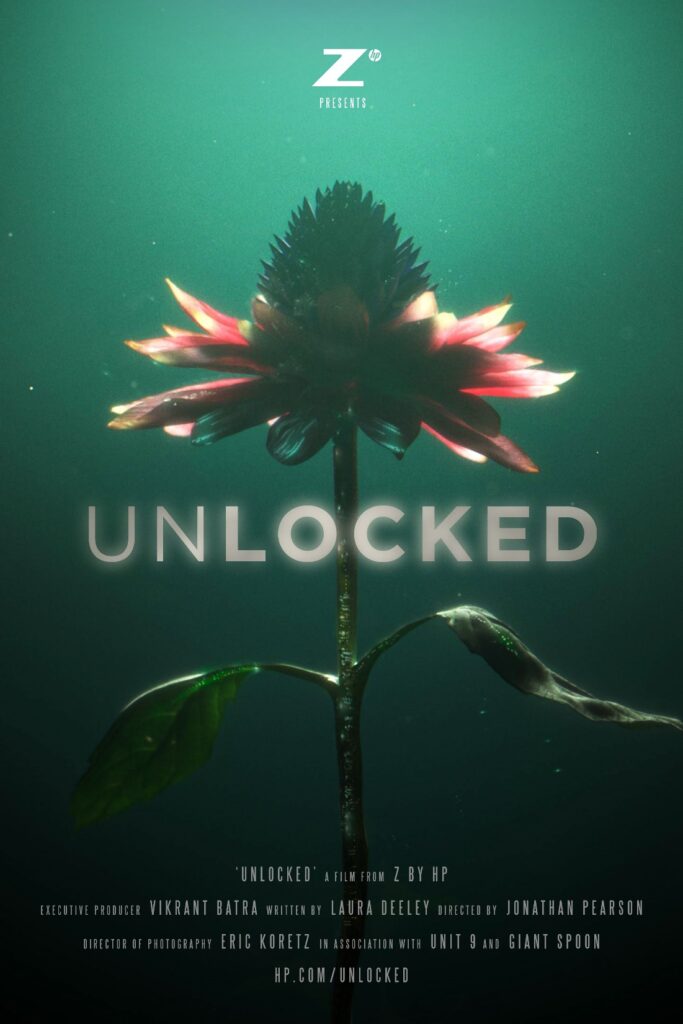 Z by HP (Brand/Client)
Vikrant Batra, CMO
Cristina Bondolowski, Global Head of Marketing – HP Personal Systems
Erin Mott, Head of Marketing, Z by HP
Mandy Berquist, WW Integrated Marketing Manager, Z by HP
Ashley Riggs-Zeigen, Global Marketing Campaign & Strategy Lead
Giant Spoon (Advertising Agency & Production)
Jon Haber, Co-Founder
Andrew Mellen, Creative Director
Jamie Samuel, Senior Account Director
Jason Lau, Executive Producer
Allie Haroutunian, Senior Writer
Austin Ho, Senior Art Director
Janina Volpe, Group Strategy Director Sarah Novosad, Senior Producer
Taryn Maloy, Strategist
Nicole Armeno, Senior Project Manager
Matthew Silverman, Design Director
Genevieve Geller, Designer
Dave Groseclose, Editor
Devin Glass, Editor
Savannah Griffith, Associate Producer
Brad Goldstein, Production Artist
UNIT9 (Production Company)
Jonathan Pearson, Director
Laura Deeley, Writer
Emily Malito, Executive Producer
Alanna Dillon, Line Producer
Eric Koretz, Director of Photography
Moving Picture Company (Visual Effects, Color, and Finishing)
Karena Ajamian, Executive Producer, Finishing
Sarah Brennan-Athas, Finishing Producer
Rob Ufer, Flame Lead
Claus Hansen, Creative Director
Meghan Lang, Executive Producer, Color Gabriel Wakeman, Color Producer
Kris Smale, Colorist
Whitehouse Editorial (Editorial)
Lucia Villalta, Post-Producer
Autumn Dea, Editor
Nelson Mustain, Assistant Editor
R79 Digital Inc. (Visual Effects)
Eric Demeusy, Creative Director, Lead Animator, Dmitry Fitisov, Managing Director, Producer
Ben Hurand, 3D Animator
Jehee Lee, Designer
Prashan Subasinghe, 3D Modeling & Texturing Artist Gene Magtoto, Rigging Artist
Rachel Ambelang, Editor
Barking Owl (Sound Mix and Music Composition) Kelly Bayett, Creative Director
Hannah Alter, Producer
Houston Fry, Composer
Matt Keith, Mixer/Sound Designer
Eleven Sound (Sound Mix)
Melissa Elston, Executive Producer
Marco Tornillo, Sound Engineer
Z by HP Ambassadors (Data science tutorials & challenge designers)
Ken Jee, Head of Data Science
Hunter Kempf, Lead Data Scientist
Natalia Sturgill, Data Scientist Consultant
Nick Wan, Data Scientist
Andrada Olteanu, Data Scientist, Kaggle Grand Master