ATI was one of Toronto's first tech companies; the legacy lives on at AMD.
How much influence does place of birth has on a company? We all know about the legacies of technology hotspots like the Austin, the Boston region, Silicon Valley, Tel Aviv-Haifa, Finland, Norway, Taiwan, and China. Canada has several technology zones, but one of the oldest and most influential is in Ontario in the area around Toronto. And, recently, new focus including new investments and infrastructure projects have come to help build the region known as the Toronto–Waterloo corridor into a technology supercluster.
Array Technology Inc. was founded in 1985 by K.Y. Ho, and the Lau brothers, Lee, Francis, and Benny, in Scarborough, Ontario, Canada. The company subsequently moved to Markham, just north of Toronto, in 1993. Back then, the company built sub-assemblies for the nascent PC industry, including chip-set companions for CPUs, the first PC TV boards, and introduced one of the industry's first graphics boards.
By 1987, ATI had grown into an independent graphics-card retailer, introducing EGA Wonder and VGA Wonder. The Wonder brand would endure for 21 years ending with the All-in Wonder HD in June 2008.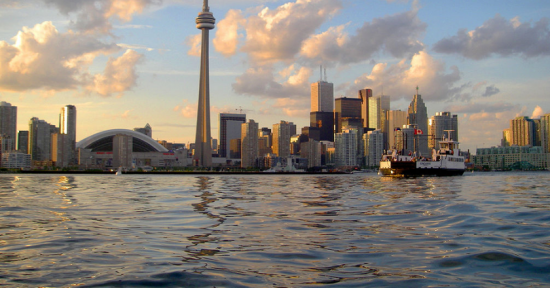 Two years before the Wonder line wrapped up, ATI was acquired by Sunnyvale- and Austin-based AMD for the astounding price of $5.4 billion—over twice the revenue for the company and at the time the biggest acquisition ever in the PC industry. Prior to the acquisition, ATI had acquired a workstation company in the Boston area, a software team in Orlando, and a chip design team in China. The company also had a chip design team in Silicon Valley, ArtX, that it acquired in 2000. As a result, ATI was rich in technology, expertise, and intellectual property.
Often, companies undertaking acquisitions quickly assimilate the companies they acquire, and no one expected AMD to be any different, however they were. ATI was (and now, as AMD Markham, still is) a jewel. Leaving the ATI culture intact was smart. With that culture came an incredible resilience and ability to compete and win. Whether by sheer force of will on the part of the ATI team, or AMD being busy battling their long-time competitor, Intel, ATI's HQ in Markham was left mostly intact, a decision that has over time proven to be one of the best decisions made by AMD. Far away from the machinations of the board room and executive appointments, the AMD Markham location was left as a design center and center of excellence.
As AMD Markham, the location stayed focused on making fabulous GPUs while AMD management wrestled with the best way to maximize their investment in the graphics group. The ATI team, an incredibly diverse group of Canadians that had grown the company from nothing, was tough and had weathered decades of recessions, found and lost business, and fought competitors twice its size.
Today, AMD Markham is an integral part of the AMD whole. The staff of the Markham offices is populated almost entirely by engineers and technical staff and the group works on all the AMD products, including hardware and software.
Hardware doesn't work without software, and AMD/ATI has had to invest heavily in building up a robust software team. Once again, the company's geographic location is part of its advantage. Canadian companies are strong in software development so the company has a large pool of local talent to draw from. Much of AMD's software capability is now located in Markham and is providing expertise in all aspects of software including drivers, libraries, development tools, middle layer applications and anything else needed to integrate AMD hardware into partner systems. The group has developed a ray tracing program that is being incorporated into mainstream applications by other software vendors.
As a result, AMD Markham remains a major regional resource for high tech training, and technology innovation in Canada. AMD Markham works on cutting-edge technologies driving everything from PC and console video games, to the latest augmented and virtual reality experiences, as well as cutting edge work in machine learning and artificial intelligence.
And to keep such work going forward the company has become a huge supporter of Canada's universities, hiring hundreds of students on experience work terms each year. AMD Markham is continually looking for talented individuals to fill a large number of technology roles, giving them opportunities to get job experience designing and testing processors using the latest process node technologies, and the software needed to integrate those processors into everything from personal computers and servers to video game consoles and embedded systems.
Ontario, and the Toronto area in particular, has long been a center of entrepreneurism producing clever developers, and fearless fighters, with a strong collaborative bent. There are currently between 2,100 and 4,100 active tech start-ups in Toronto's ecosystem, according to a report by Tech Toronto, and there are 150,000 full-time students enrolled in universities throughout the Greater Toronto area. It helps that Toronto's cost of living is lower than that of New York's pricier tech hub, or that of Silicon Valley's. Toronto is not a cheap city to live in, but it's comparatively affordable.
It's not clear why this region is what it is, but it is undeniably unusual. There have been some suggestions that it's the weather that is behind all the ingenious technology that comes out of the Toronto area. Possibly Canada's software expertise has grown because start-up costs are low compared to hardware, a perfect activity for ambitious, but cash-strapped students. And, it's been said that cold climates are conducive to innovation because staying inside and working can be a lot more appealing than cold Canadian winters.
Others think diversity has a role. Toronto is very diverse, with 49% of the population made up of immigrants. The city also has a thriving infrastructure to nurture start-ups, with hubs including DMZ, a technology incubator at Ryerson University, and the MaRS Innovation Centre, which helps connect start-ups in everything from information and communications technology, cleantech and health with funding and advice.
When AMD hired Lisa Su, a person deeply versed in semiconductors, they once again had a CEO who really understood semiconductors, and appreciated the complexity and cleverness needed to design graphics processors. She quickly assessed the graphics group in Toronto and commented on what a prize it was, and how dedicated and diligent the people were.
AMD gets it. Lisa Su knows you don't mess with a formula that works. The location in Markham is working for AMD. In any given year, the company benefits from the work experience programs of regional universities by placing hundreds of students in job situations that are the envy of their university peers. Many of those same students return to AMD Markham after they graduate, a win for both graduate and company as AMD Markham has had an insatiable appetite for new talent. At last count, there were more than 160 open positions at this one location. Additionally, the company works closely, collaboratively with many universities on projects that play well to the company's strengths in semiconductor design and software engineering, running the gamut from work in augmented and virtual reality to machine learning and game design.
Today, the future in electronics includes vehicles, health care delivery, classroom education and other applications which depend upon high performance computing and visual technologies. AMD Markham has the experience, the raw tools, intellectual property, and technical expertise to continue as an innovation leader.
In addition, there is great momentum coming from government, university, and investment organizations around the Toronto–Waterloo corridor. Toronto has come in number 4 after New York, San Francisco, and Houston in FDI according to the Financial Times FDI ranking. The corridor is in the top 20 of the world's development regions and according to The Record, the corridor is one of only three startup ecosystems that's strong in four of the fastest growing areas: finance technology, artificial intelligence-big data, life sciences, and advanced manufacturing-robotics, or so says Startup Genome, an Oakland-based research group, in this respect the region goes toe to toe with New York and Silicon Valley.
Location matters. What is an obvious truism for real estate, is also an important factor in the growth of tech companies. It was true in the past and it looks to be true for the future. At least for AMD and Toronto.