Don't let its small size fool you!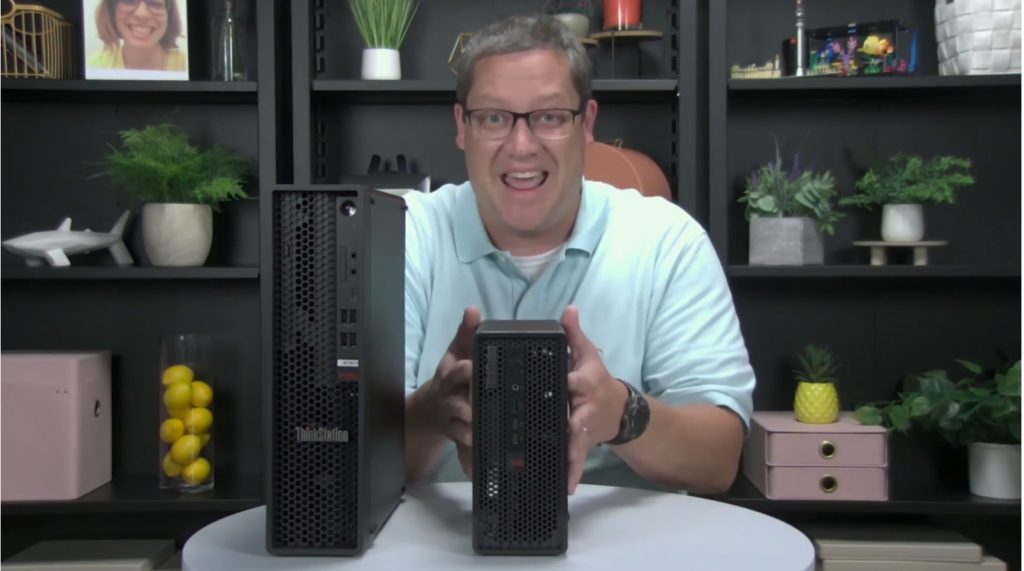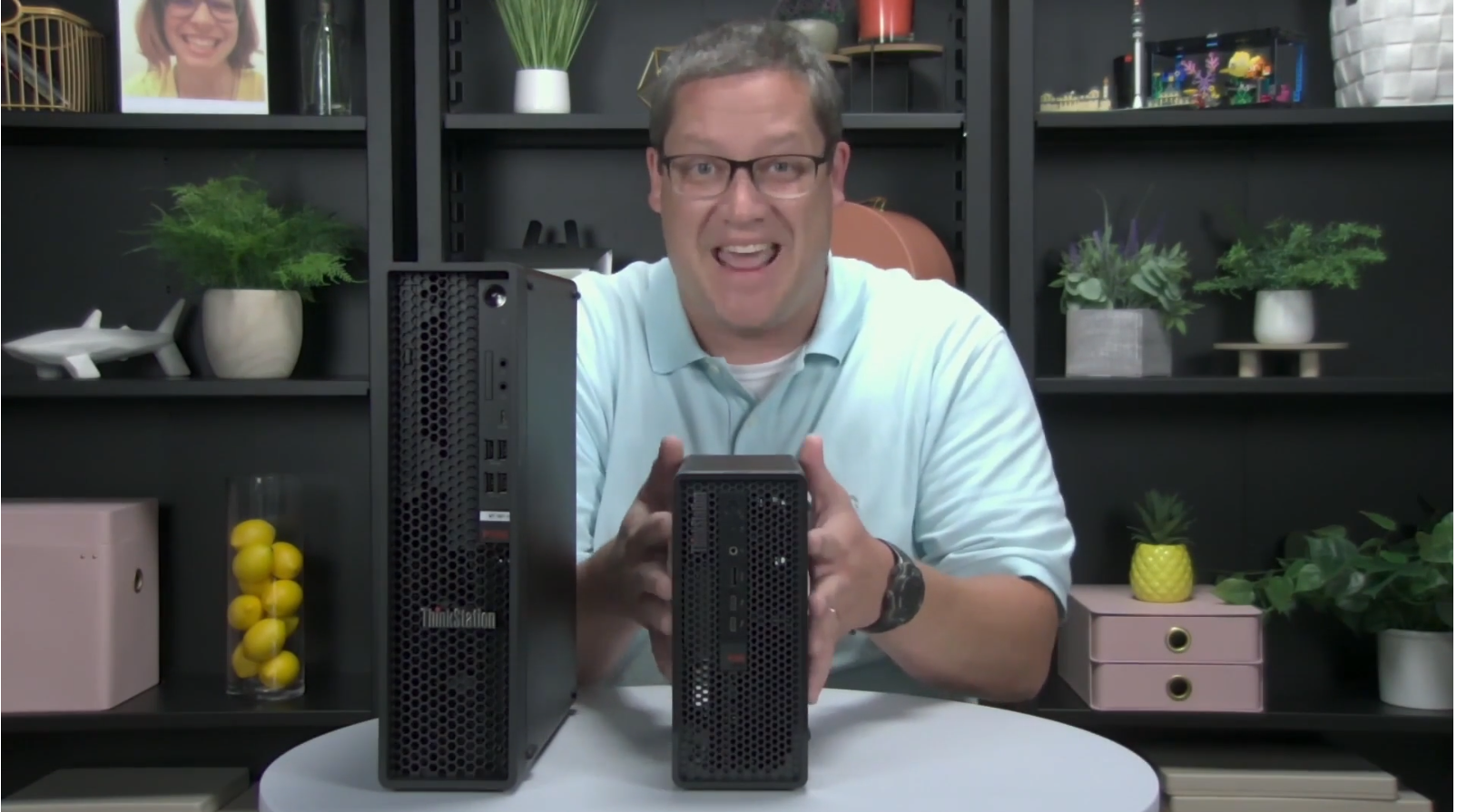 Lenovo has introduced a new small form factor workstation that could easily hide behind your monitor. You wouldn't put it there because you were ashamed of it; because it is a powerhouse of a machine in an attractive package. To get the small size while delivering big-size performance, Lenovo worked with Nvidia on the design for an RTX A5000 Mobile AIB.
The new P360 has two integrated Thunderbolt 4 ports and a USB-A on the front. On the rear panel, there is a 2.5Gb Ethernet port and a 1Gb Ethernet port as well as three full-size display ports and four more USB-A ports.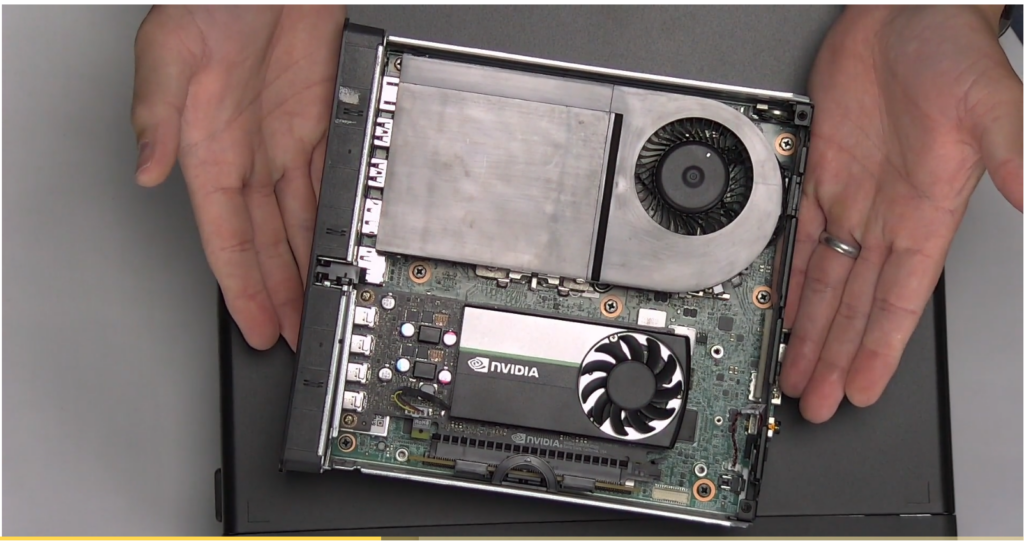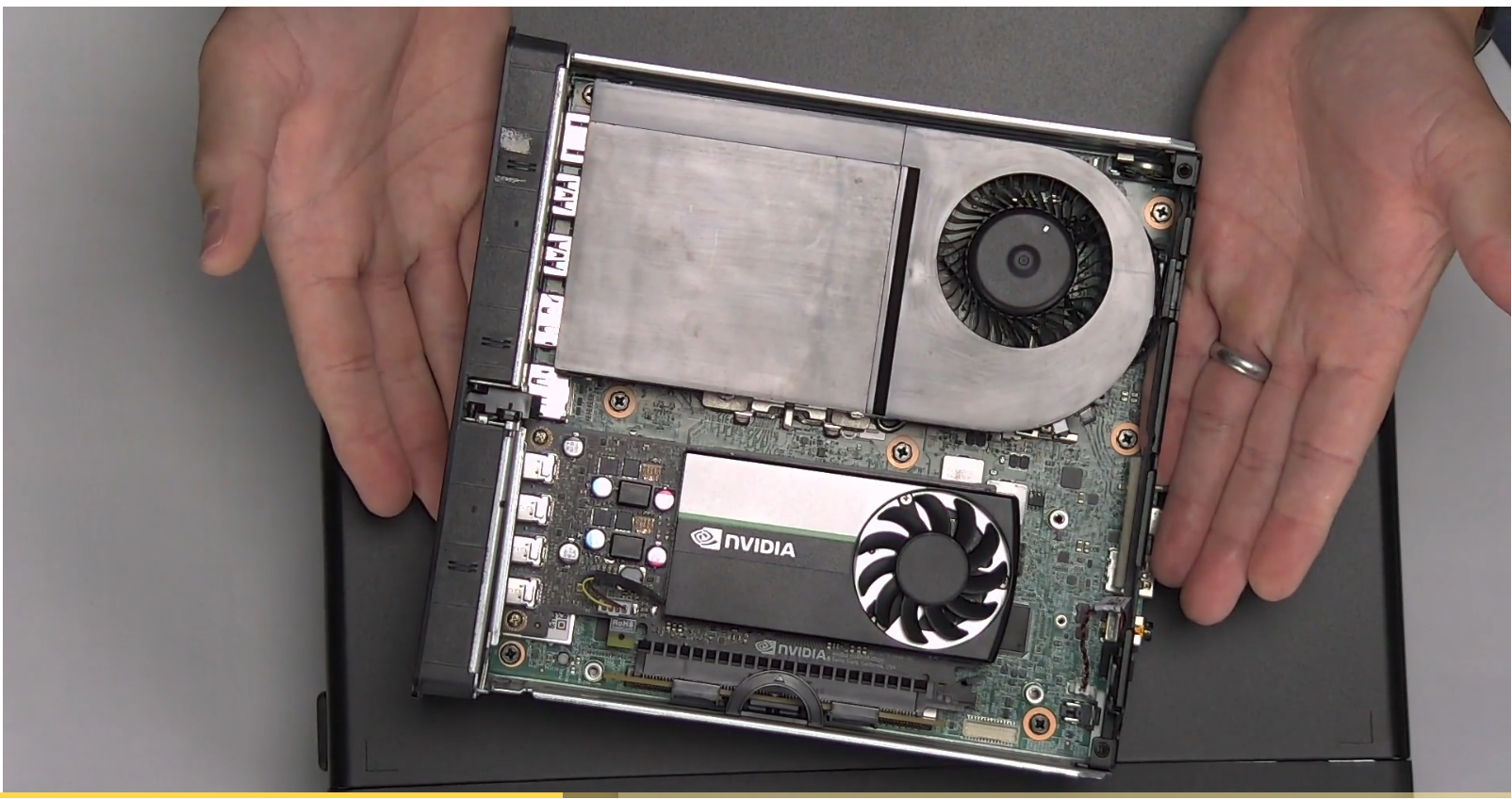 Two distinct air-flow channels were designed: one across the top (see above) and one across the bottom of the system board. The cooler (pictured above) can handle 35 W and 65 W CPUs, and by adding a second blower above the AIB, it can run a 125 W CPU. Lenovo says they can even fit an Nvidia RTX A2000 AIB in the chassis as well.
On the bottom of the system is another cooler that sits over dual M.2 SSD slots that offers up to 8TB of M.2 storage. There are another two DIMM slots (lower right), giving the system two DIMM per channel and allowing up to 128GB of DDR5.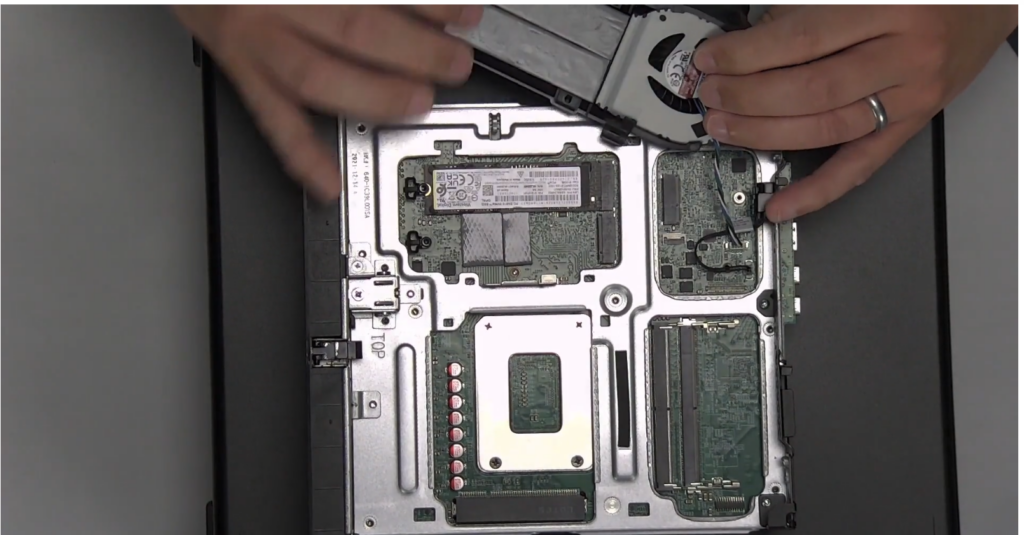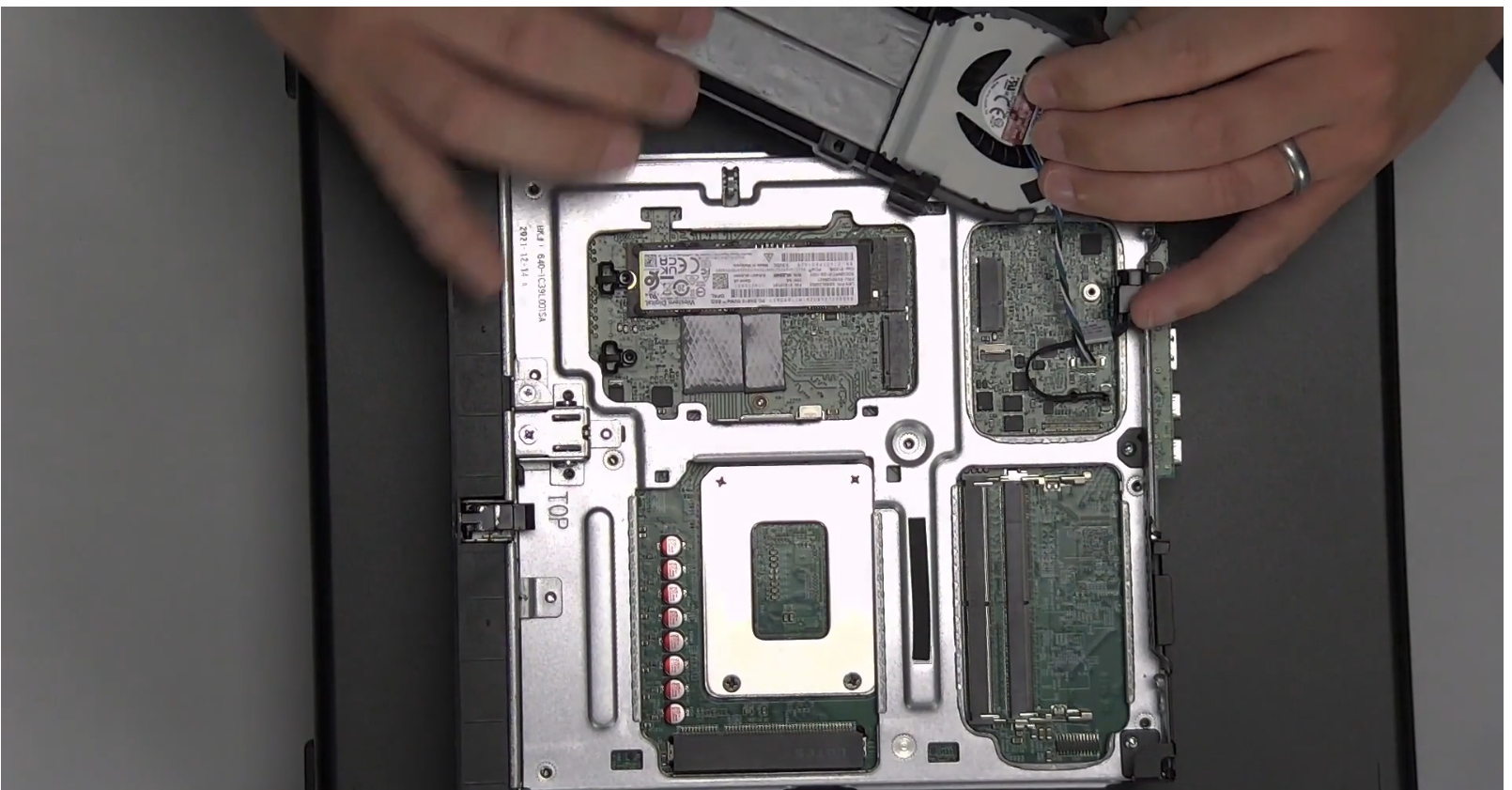 The ThinkStation P360 has all its certs, so no worries about functional compatibility with the leading apps.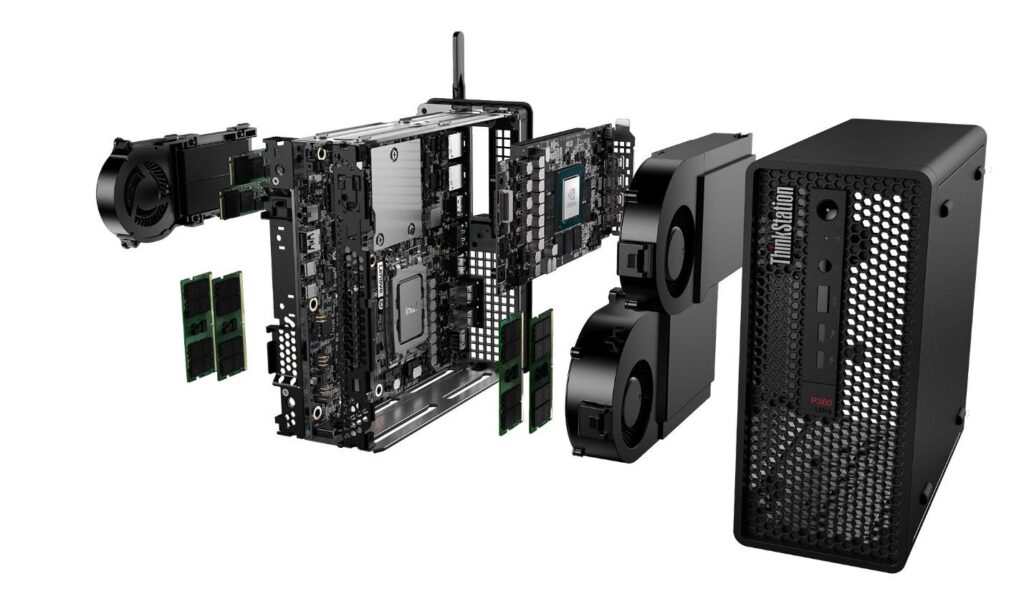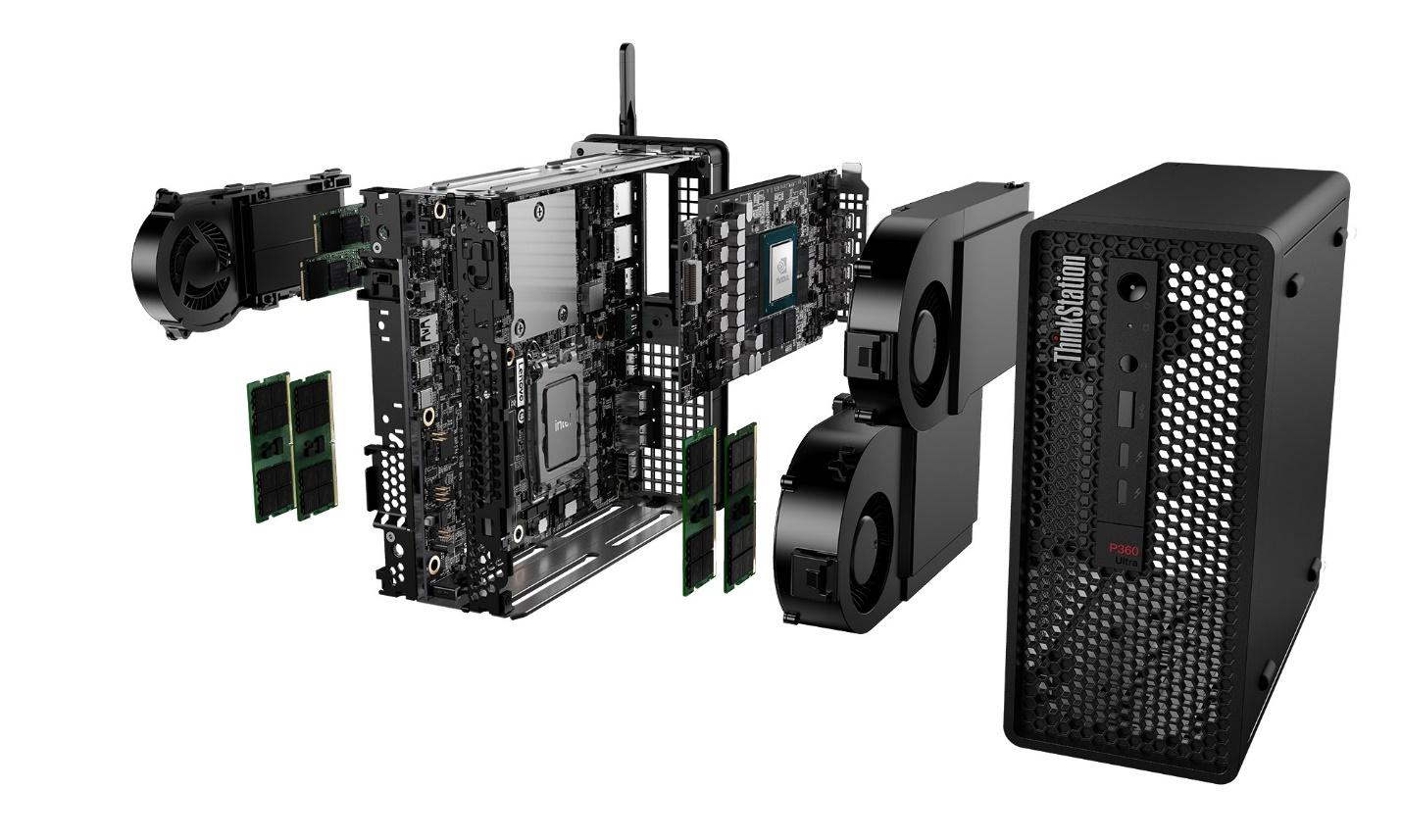 Lenovo used 90% post-consumer recycled cardboard and foam cushions in the packaging and 26.5% post-consumer recycled plastic material (PCC) in the system itself. The company has also enabled important sustainability services for this product, including asset recovery for end-of-life recycling and CO2 offsetting, allowing users to compensate for the average carbon emissions associated with the system by contributing carbon offset credits to a UN Climate Action partner.
Due to its smaller size, the P360 Ultra is 15% lighter in weight than previous small form factor workstation offerings, according to Lenovo. In addition, the ThinkStation P360 Ultra has been recognized with important certifications from Energy Star and TCO Certified, and is also EPEAT Gold registered in the US.
The new workstation will be available later this month with a starting price of $1,299.