Working at home demands  good tools.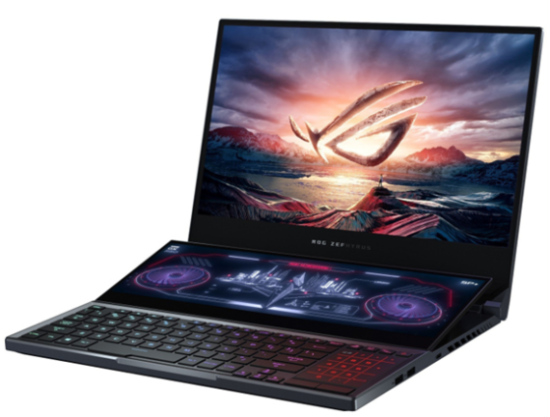 Nvidia, Intel, and over 100 notebook OEMs introduce new, powerful, and affordable devices just in time to support the work-at-home mandates of the COVID-19 crisis.
Intel announced the long-anticipated 10th gen H Core i7 mobile CPU with improved power management and 5G capability.
Nvidia introduced the GeForce RTX 2080 Super and 2070 Super GPUs for laptops.
The OEMs announced a record number of new machines that include Comet Lake H-series CPUs and a range of RTX 2060-powered laptops starting at just $999.
But who needs or is going to use these new machines?
Basically, everyone who is trying to work from home. On a population basis, the market potential looks like a modified Venn diagram.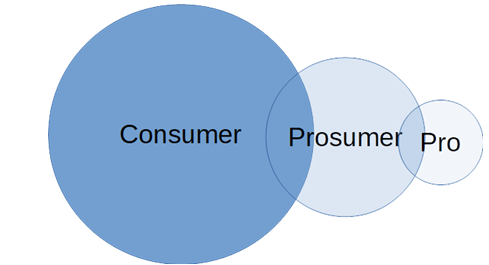 The prosumer segment is particularly interesting in that it has many, maybe most of the demands that the professional sector has, but with a tighter budget constraint. There's risk in that in the rush to get set up at home, some people, specifically the prosumers, are going to regret their purchase after buying a $300 to $400 notebook that is lacking the latest, most powerful features—buy once/cry forever. The ultimate solution would be something one could work, play, and create on.
Many people in the area of overlap between prosumers and professionals buy gaming machines. Why? Because they reason a gaming machine is the most powerful non-workstation machine one can get—and they are right.
So, what can you get in one of these new $999 notebooks? A lot.
First up, the new H-series Intel processors. The new chips have a TDP of 45 W, with clock speeds that can boost past 5.0 GHz, a first for Intel's processors. The top of the line is the new Core i9-10980K, with eight cores, 16 threads, and a base clock speed of 2.3 GHz that can be boosted all the way up to 5.3 GHz. However, Intel is also offering multiple CPUs that can reach boost speeds of 5.0 GHz or more between its i9 and i7 lineup. There are also two i5 chips that can reach 4.6 GHz and 4.5 GHz. Intel says the new CPUs should offer up to 44% better overall performance compared to a three-year-old laptop with a Core i7-7820HK.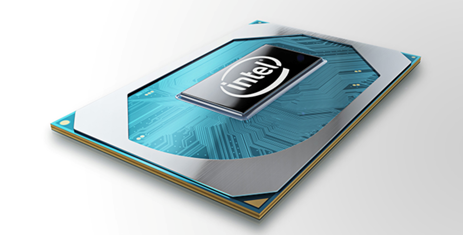 These new CPUs are the Comet Lake processor built on Intel's 14-nm process similar to the Comet Lake Y-series and U-series chips Intel released last summer. The new H-series models have integrated Wi-Fi 6 support and Thunderbolt 3. All the new H-series chips will also support Intel's Optane memory.
GPU-wise, the new laptops will have Nvidia's RTX with New Max-Q Technologies, which, Nvidia claims, doubles the efficiency over previous designs, and introduces features that enable faster performance and longer battery life:
Dynamic boost—intelligently and automatically balances power between the GPU and CPU on a per-frame basis, boosting overall performance without, says Nvidia, increasing system power consumption.
Low voltage GDDR6—Nvidia says it has worked with its memory partners to increase memory efficiency while delivering high performance with new lower voltage GDDR6 memory.
Advanced Optimus—controls which GPU is driving the display and determines the right GPU for the right workload at the right time, dynamically switching on the fly without needing a system reboot.
Deep Learning Super Sampling 2.0—using the RTX GPU's Tensor Cores, DLSS 2.0 is an improved deep learning neural network that boosts frame rates while generating sharp images for games and prosumer applications. It boosts a game's performance headroom while maximizing raytracing settings with increased output resolution and extending battery life by up to 20%, says Nvidia.
Nvidia also announced 10 new RTX Studio laptops, with RTX Super GPUs and the Intel 10th-generation processors from Acer, Gigabyte, MSI, and Razer. More than 45 creative applications such as Adobe Premiere Pro, DaVinci Resolve, Autodesk Arnold, Blender, and others feature RTX acceleration by the RT cores in RTX GPUs, says Nvidia.
The availability of new RTX Gaming and Studio laptops starts the week of April 15th from multiple partners globally, with more coming in May.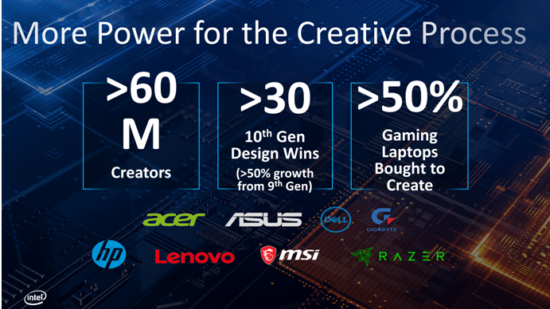 Lenovo's new Legion 5i and the Legion 7i (successors to the Legion Y540 and Y70) come with either RTX 2060 or RTX 2080 Super with Max-Q design and support Intel's new Core H-series CPU. Prices start at $999 and $1,199, respectively.
Asus is offering the Zephyrus Duo 15 that has a second screen (that sits between the keyboard and the main screen). The secondary display measures 14.1-inch diagonally and can be lifted at a 13-degree angle so both are available while playing games; prices start at $2,999.
Gigabyte has three new Aorus gaming laptops: the 15G, 17G, and 17X. They bring 240-Hz displays and mechanical keyboards to the table along with more affordable price tags. They start at $1,699, $1,799, and $2,399, respectively.
What do we think?
The big question is will these powerful new notebooks reach the retail channels in time. For the most populous portions of the US, we've been sent home for at least three weeks. It could be people have already bought new laptops. It's been reported that inventories have been depleted in various places.
One thing for sure, these new notebooks, which come in a wide range of prices, are offering a lot of bang for the buck and will be right at home in a content developer's environment or a content consumer's.