Jon Peddie has wrapped up his annual GPU summary report, and it is a monster—319 pages, 245 figures and charts, and 54 tables. It covers shipment data by quarter, benchmarking results, detailed descriptions of new GPU instructions, from IP to mobile devices to supercomputers, and new company introductions. While the number of Intellectual property (IP) suppliers that serve the PC, console, and mobile markets hasn't changed much from 2010 there are now 19 companies worldwide designing and producing GPUs.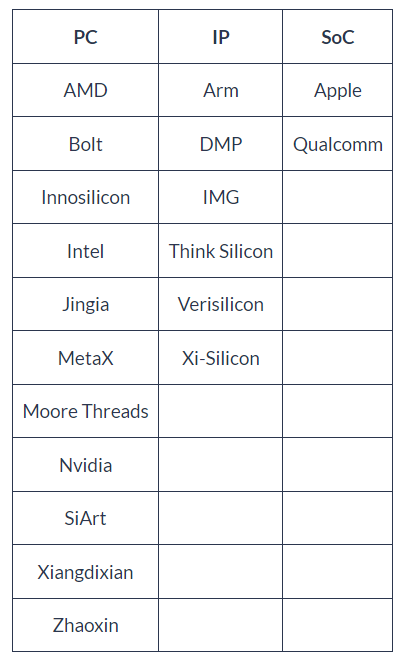 Among the highlights of 2022:
AMD introduced its RDNA 3 GPU
Nvidia introduced its Lovelace RTX 4000 and Hopper family of GPUs
Intel introduced its long-awaited Arc A750 and A770
Qualcomm introduced real-time ray tracing in their Snapdragon SoC
MediaTek did the same with their Arm-based Immortals SoC
MetaX promised a consumer gaming GPU
Plus the GPU market data that only Peddie can provide. And what a year it proved to be for the GPU market, with many dramatic changes in shipments.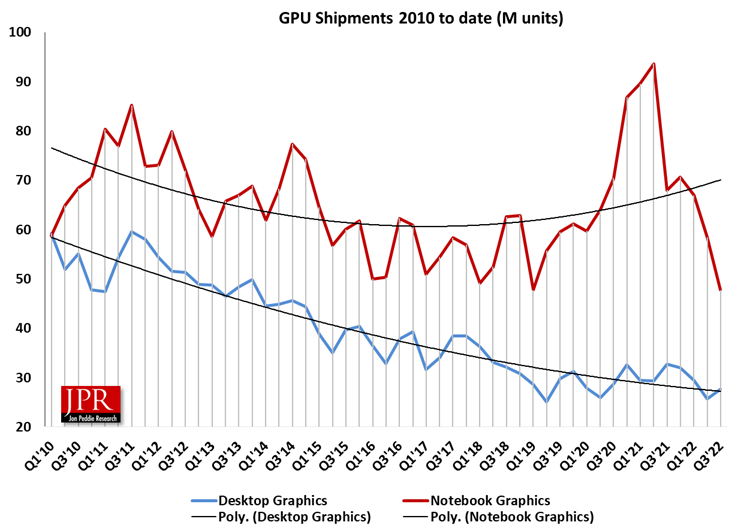 To get your copy of the report contact Robert Dow at [email protected]. Or you can download it directly from the JPR website where you can also find other offers on Jon Peddie Research's numerous in-depth industry reports including the ever popular Market Watch.