CES surprise sees CEO Bob Swan out and former CTO Gelsinger back in.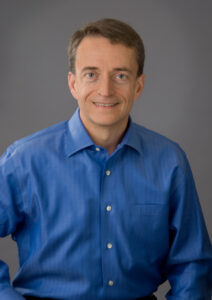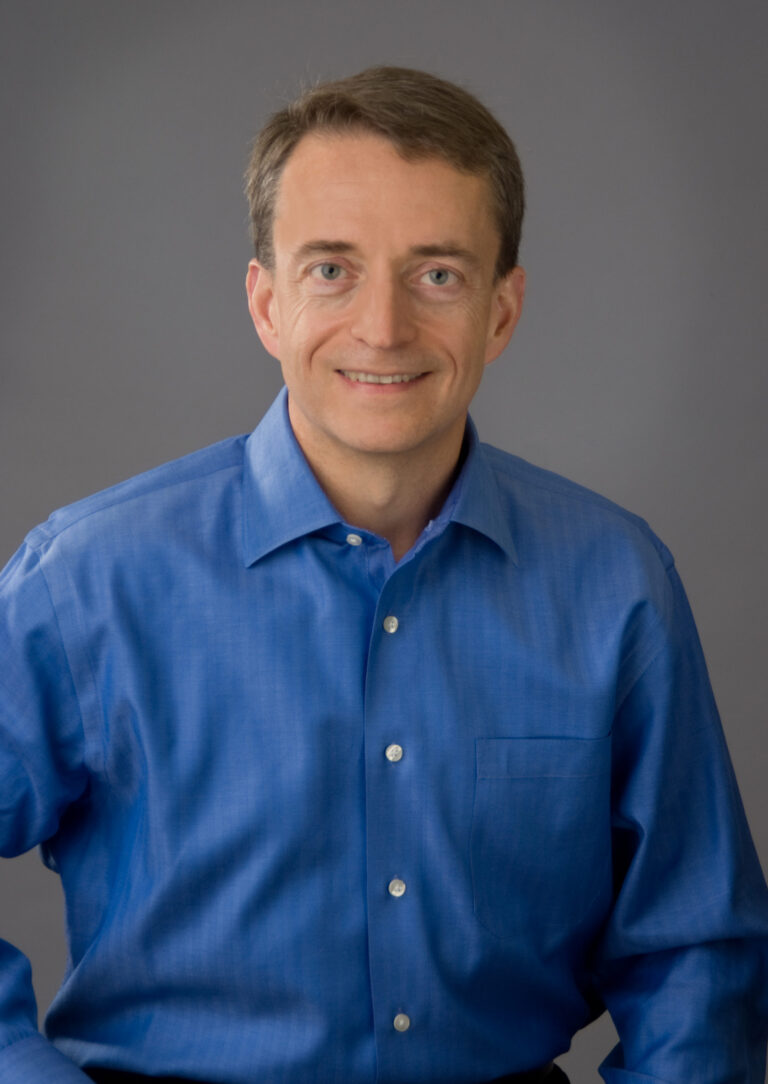 Under some pressure from activist investment firm Third Point, Intel has announced plans to bring in Pat Gelsinger to be the company's CEO. Gelsinger, who had successfully run EMC and then VMware, was previously at Intel as the SVP and GM of the Digital Enterprise Group. The irony that absolutely nobody has missed is that Gelsinger left Intel in 2009 when he was passed over as CEO in favor of Paul Otellini, who came from Intel's sales and marketing organization.
Gelsinger will take over at Intel on February 15, 2020, giving current CEO Bob Swan a chance to wind down. Swan is credited with cleaning up various messes at Intel after the abrupt, but not surprising, departure of CEO Brian Krzanich. Intel's publicity is careful to credit Swan with putting the company back on course and delivering decent financial reports. Swan stepped in after the deeply unpopular Brian Krzanich, who undermined all the work done by the astute businessman Otellini and the innovative engineering of Gelsinger's tenure.
In the announcement, Bob Swan endorses Gelsinger's appointment. "My goal over the past two years has been to position Intel for a new era of distributed intelligence, improving execution to strengthen our core CPU franchise and extending our reach to accelerate growth," said Swan.
The problem is that Intel has a whole lot of ambitious projects going on and they all seem to slip just slightly behind their competitors, primarily Nvidia and AMD.
Gelsinger was at Intel from 1979 to 2009, 30 years, and during that time he oversaw the development of Intel's CPU processors including the cornerstone 80486 processor, and the first generations of Intel's GPUs. He was the company's first CTO and, at the time of his departure, led Intel's Digital Enterprise Group. Gelsinger helped transform the computing industry with the development of USB and WiFi. He was there the last time AMD stole the march on Intel with more innovation and better execution than the sleeping giant. And the company has turned to him now that AMD under the leadership of Lisa Su is doing it again.
Gelsinger famously put Intel's development cadence on tick and tock allowing development groups to work in tandem to keep processor updates on track. That's the kind of structure the company seems to need now, but on many multiple fronts. The company is challenging Nvidia on GPUs AI, and Autonomous Vehicles (AV), AMD on CPUs and soon FPGAs, along with a host of startups gunning for AI in the datacenter. Challengers include former Intel employee Jim Keller's company Tenstorrent and Microsoft, which is said to be building its own Arm-based processors for the datacenter. Nvidia, which is acquiring Arm, has all sorts of processor plans in places Intel is also interested in. In addition to all that, Apple has ditched Intel to build its own computer processors using its own Arm technology. No wonder Investors are forming their own opinions.
That's a tick and a tock and a slam bang boom. Investors wonder why Intel can't just get rid of all its expensive fabs and go with merchant chip makers like TSMC and become more agile. Others complain that too much manufacturing expertise is moving to Asia already. Finally, the most popular recent move by Intel was to buy Tel Aviv-based Habana Labs and win a data center deal with AWS for Habana's Gaudi processor. Habana Labs says their Gaudi accelerator beats out the current GPU-based AWS EC2 instances and it wasn't built by Intel, AMD, Qualcomm, or Nvidia.
The once and future CEO
Presumably, Gelsinger has managed to convince Intel's board that he is the one who can get all of Intel's moving parts to mesh and pull the company forward. Why not? He has done very well at EMC and VMWare and both those companies worked under the watchful eye of investor Dell. Michael Dell is good at letting leaders lead, but he's not necessarily a patient guy.
What Gelsinger has going for him is that he's a talented tactician and a nice man.
In his prepared quote, Gelsinger says, "I believe Intel has significant potential to continue to reshape the future of technology and look forward to working with the incredibly talented global Intel team to accelerate innovation and create value for our customers and shareholders." Much of the value Gelsinger brings is his ability to build community. At Intel, he spotlighted the scientists, engineers, and developers who worked within Intel and with the company's customers. He started the Intel Developer Conference (IDF), which put the inner workings of the company on show and has been a model for technology developer conferences worldwide.
It will be really good to have him back.
What do we think?
Although Intel was not a particularly inclusive or diverse company when Gelsinger was last there, the world has changed since he left in 2009. Intel has had ongoing initiatives and so has VMWare, which published this 2019 VMInclusion Report. There is still so much work to be done. Gelsinger, we hope, will do it. His trip outside of Intel not only enabled him to prove his leadership abilities, but it also enabled him to improve and broaden his experience. The work of building a processor company to serve an increasingly digital society has to include the people who keep getting left out and also empower the young impatient engineers who want their shot just like Gelsinger got 40 years ago. What's different this time is that digital technology isn't a separate world owned by the talented and educated. With any luck at all, digital technology will provide the power to build a better world on top of the crumbling one we have now. That will happen with positive innovation, diversity, and sustainability, because all these things are good business.