AEC-ST teams with DBEI for a series of trade shows and conferences.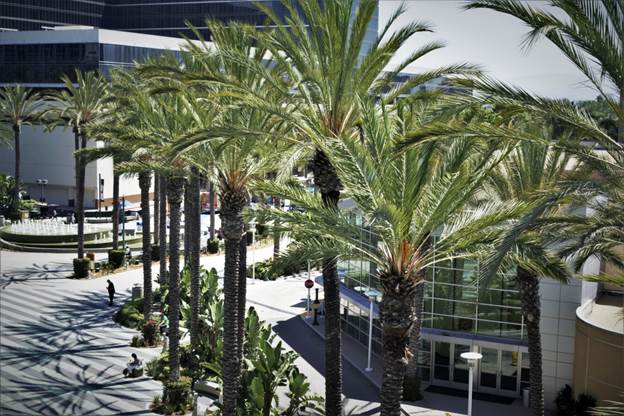 One of the newest shows to appear on the trade show horizon, AEC-ST, has deep roots in the AEC community. The founding organization AEC Science & Technology is headed by George Borkovich, who has been developing trade shows and conferences for the AEC industry since the '80s, including the A/E/C Systems international conference, which grew out of the digitalization of the AEC industry and became one of the most influential trade shows in the industry.
Borkovich and Michael R. Hough co-founded the A/E/C Systems show in 1980, which ran through 1997 when the show was sold to Penton Media. During their tenure, A/E/C Systems helped define and report on the trajectory of an industry being transformed by CAD, networking, standards, and the early development of computerized project management. It was at A/E/C Systems that the first seeds of BIM were sown.
The show was well named in that it was not about individual companies, or disciplines, industry groups, or even technology; it was about the systems that were forming around the AEC industry, generating growth for an industry that had lagged behind the advances happening in manufacture at the same time.
Borkovich's current organization, AEC-ST, has collaborated with Ecobuild to provide a showcase for sustainable design and construction practices. And he ramped up AEC Next in 2018 before the pandemic changed the world. In this round, Borkovich has teamed with Wes Ben of the Digital Build Environment Institute (DBEI) to produce a series of conferences and trade shows around the rapidly evolving technology and community of AEC and the issues affecting the built environment, including smart cities and digital twins.
DBEI and AEC-ST are collaborating on new high-tech shows starting in North America and continuing around the world. The new shows will be produced and managed by RTC Events Management (RTC).
The group has a packed schedule for 2022: BILT ANZ was held in March in Sydney; Digital Built Week Americas will run with AEC-ST in Anaheim this June; and AEC-ST BILT Federal will happen December 6–8, 2022, in Washington, DC. They're also planning BILT Europe in Valencia, Spain, in the fall, and BILT ANZ will return to the Gold Coast of Australia November 24–26.
What do we think?
Though there have been plenty of trade shows dedicated to the needs of the architecture industry, there has been a real gap in the AEC landscape since the A/E/C Systems trade show ended its long run. As the lineup of AEC-ST events demonstrates, the business of getting buildings, highways, and cities designed and built is a complex universe. Digital Built Week Americas will include the Shadow Ventures Innovation & Investor Forum, Design Technology Summit (DTS), and BILT Americas.