Some even build their own rigs.
There's a common misconception and stereotyping about gamers—that they are repressed pimply-faced teenage boys playing video games in their parents' basement. And yes, that does describe some of the gamer community, but nowhere near the majority. In fact, the average age of a gamer (someone who plays more than 2 hours a day on a smartphone, console, or PC, online or locally) is 31 years, and men make up 80% of that population.
Some gamers are famous celebrities such as Dwayne "The Rock"  Johnson, a big fan of Mortal Kombat, like me; Matthew Perry is a huge fan of the Fallout franchise; Mila Kunis plays World of Warcraft; Samuel L. Jackson plays Grand Theft Auto, Call of Duty, and Fallout; and Michelle Rodriguez says she loves Doom. When not jumping out of airplanes or battling baddies on the big screen, Daniel Craig plays Grand Theft Auto and says he loves Halo's lore-heavy story, and Star War's Ahsoka Tano (Rosario Dawson) is reportedly a big fan of Nintendo and Pokémon.
But, they're just players, and really, anyone can play.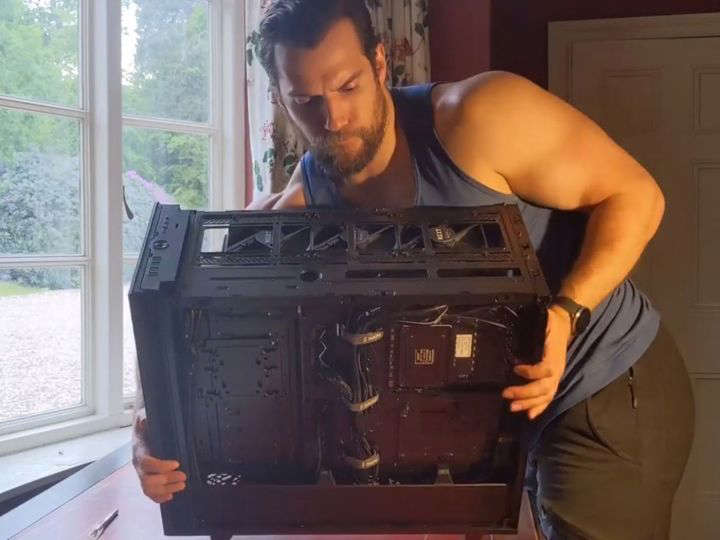 Real gamers, like us, build their own rigs, and tweak them for maximum performance, looks, and yes, sound. Naturally, you'd expect Superman to make his own gaming rig, and he does. At the height of the pandemic, the Man of Steel and the Witcher, Henry Cavill, made a video showing him building his own gaming PC. He recently posted on Instagram that he upgraded his cooler and fans.