Autodesk demonstrates cloud-based tools, signs on to AIA 2030, and acquires Assemble Systems.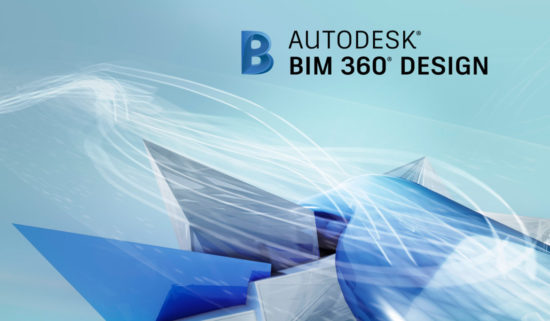 Autodesk took advantage of the recent AIA 2018 show in New York City to update customers on its new products, technology. Included in the news was the introduction of BIM 360 Design, Autodesk's support for the and 2030 DDx framework.
In April, Autodesk introduced BIM 360 Design as a common data platform for design and construction. In the process, the company probably confused plenty of AEC users or at least this writer. BIM 360 Design was originally introduced as Collaboration for Revit; it enables teams to work together on Revit design files and also lets users maintain their data in a central, cloud-based repository.
BIM 360 Design is part of the unified of the unified BIM 360 platform that includes the following workflows: tools for working with multi-discipline documents, access 2D and 3D model views and markups via web, tablet, and phone; set permissions according to user roles; and track and coordinate deliverables. In addition, stepping up to BIM 360 includes unlimited storage.
BIM 360 Design is now a collection of tools including:
BIM 360 Build: Construction software for quality control, safety, and daily reports.
BIM 360 Docs: Connect your project team with one app to publish, manage, review markup, and approve all project plans, models, and documents.
BIM 360 Glue: Allow multidisciplinary teams to access and explore models online or offline, review intelligent object properties, and take simple measurements.
BIM 360 Layout: Connect a BIM 360 Glue coordinated model to a robotic total station to streamline the construction layout process.
BIM 360 Plan: View and update weekly work plans. Track team commitments in the field online or offline.
BIM 360 Field: Create and update issues, reference project documents, and run QA/QC, safety, and commissioning checklists. All from virtually anywhere on the job site.
BIM 360 OPS: A mobile-first building maintenance solution that lets owners begin operations on day one, automatically migrating asset data and building models from BIM 360 Field.
BIM 360 Design is available as an annual license for $900 a year, or $115 per month.
Customers who have a BIM 360 account through purchases of BIM 360 Build, BIM 360 Docs, BIM 360 Field, and BIM 360 Glue can activate BIM 360 Design. Customers who have BIM 360 Team automatically have BIM 360 Design. It's probably obvious, but not necessarily to everyone, that a subscription to Revit is also required in order to share and edit Revit models.
Design Data Exchange
AIA 2030 is the Architecture Industry Association's standardized framework, which will enable companies to evaluate their practices and improve the energy performance of their projects. AIA 2030 had 212 signatories in 2017, that number has surpassed 500 in 2018.
At the AIA conference this year held in New York City, the organization talked about its 2030 Design Data Exchange (DDx) which gathers data on projects and allows participants to evaluate themselves against each other and learn where they can get performance improvements. The data has organized according to project size, type, climate and other attributes encountered by the 2030 Signatories.
DDx was developed with the support of the US Department of Energy and Architecture 2030, and the US Environment Protection Agency. The 2030 Signatories have advisory input.
Autodesk has announced its support for AIA 2030 and DDx. The company has developed an API, which will enable companies to easily output reports for DDx. The company says their API will enable companies to report on more factors and as a result, provide more useful information for practitioners.
This just in: Autodesk acquires Assemble Systems
Just after the AIA conference, Autodesk announced the acquisition of Assemble Systems, Inc. Based in Salem, Massachusetts, Assemble Systems builds cloud-based software system for the construction industry. With Assemble, a team can gather BIM data and condition it for bid management, estimating, scheduling, site management, and finance. The company says Assemble Systems tools will be integrated into the BIM 360 Project Management Platform.
A lot of the functionality included in Assemble is also available in BIM 360. The acquisition gives Autodesk access to Assemble Systems customers, which the companies say includes 174 unique customers with 1,000 sites. The software is being used on 12,700 projects. The Assemble Systems customer list represents one-fourth of ENR's top 400 contractors list.
What do we think?
Through the early summer season of CAD conferences including PTC's LiveWorx, and Dassault's 3D Experience conference, the word on cloud-based practices was muted a bit. The industry has been disappointed by customer resistance to cloud workflows. That is not to say it's not happening, but the uptake of cloud-based tools has been very selective on the part of customers. Younger companies tend to go for the cloud because they may be more comfortable with cloud workflows and have less overhead in terms of older projects and well-established practices, procedures, and pipelines. Of the leading companies having major conferences, Autodesk at AIA 2018 was the most outspoken and enthusiastic about cloud-based workflows. The company is staking its future on the cloud.
BIM is a green field in many ways. It's an industry technology that has coalesced around common practices and definitions in just the last 20 years and has only gained real acceptance in the last 10. Right now, we'd say the very few companies have completely embraced end-to-end cloud architectures, and some argue most companies never will. They will, however, adopt the cloud where it makes sense. At the moment that means data management and design collaboration.
The tools are just making their way to the cloud. Customers will follow at their own pace. It's particularly interesting to see the adoption of cloud-based workflows in construction, a field that has lagged in the adoption of digital tools for logistical reasons—for instance, workers are in the field rather than offices. But, that also means there is less legacy to hold back adoption by project participants who may have traditionally been excluded from information workflows to the detriment of project efficiency and communication.