Open letter to Anagnost is more than a cry for help; it's a demand for improvement.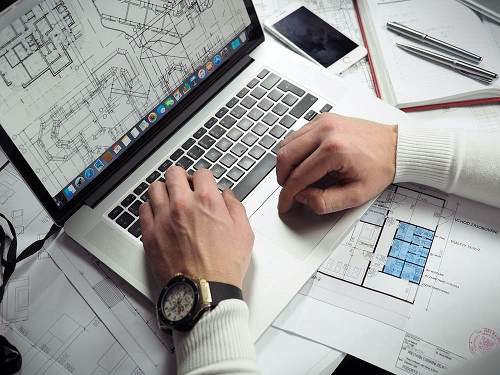 The open letter to Autodesk landed on the desks of editors, analysts, and interested observers with a thud—if a digital letter could land on a digital desk at all. The letter, signed by major architectural firms, complained about the state of Autodesk's Revit development and was evidence of fraying relationships within the Autodesk community.
The complaints are straightforward. Prices are going up and the companies do not feel that Revit has continued to deliver value. For instance, Revit has not been updated to take advantage of modern multicore CPUs and the parallelism offered by GPUs. And, the letter raises the ongoing frustration Autodesk customers feel about Autodesk's lagging support for open standards for data exchange such as the new USD file transfer open standard.
Consultant Iain Godwin handled the outreach for the group that numbers 25 design firms. In his email to the press, he says a questionnaire was circulated between IT Directors and Digital Design leaders from the firms in June 2020. The letter outlines the responses to the survey.
Godwin says the letter came as "as a reaction to years of successive Autodesk development and business decisions which have frustrated its most advanced customers." He notes that the 25 companies he is representing are the leaders in BIM adoption. They have been at the forefront of new construction practices including the use of 3D models as a source of all project information and processes leading all the way to fabrication.
In his introductory email to the press, Godwin outlined the following issues:
Substantial increasing costs (Over the last 5 years running seats of Revit has increased by up to 70%)
Lack of development of core BIM product, Revit (which is 20 years old)
Aggressive sales tactics in enterprise licensing
Being put through 5 different licensing models in 5 years
Lack of a progressive overall development plan or shared roadmap
Lack of proactive effort to resolve the BIM interoperability problem impacting collaboration
Lack of understanding of the business dynamics faced by their customers
No digital twin concept
Of the 25 companies participating in the survey, 17 companies signed the original letter. Some held back for fear of retribution. After the publication of the letter, another 18 companies followed up and added their names to the list and several regions reported back to Godwin that they had also contacted Autodesk with their concerns with varying degrees of success. A group in South Africa checked in with Godwin to say they had also sent a letter and did talk to Autodesk via Zoom meetings and eventually had a call-in meeting with Autodesk's Barcelona HQ. According to Godwin, one of the IT directors involved in the call said the eventual result was a mere "a political response."
The list of the original signatories and the follow on groups are listed at the end of this article. There are also supporting companies that prefer to stay anonymous.
The letter delivered by the original 17 companies can be found here, but it is now widely available and includes the results of the survey.
At the core of the letter, though, is the frustrated observations for the companies involved that their financial contributions to Autodesk have increased substantially as licensing schemes change. To illustrate, they use a chart from the Royal Institute of British Architects (RIBA) that illustrates the increasing cost of ownership for design software compared to profits. And, this disparity is evident before the effects of COVID-19 have arrived.

The letter points out that the companies who conducted the survey and wrote the letter represent over $22 million in revenue to Autodesk over the last 5 years and thousands of users.
In the period between 2015 and 2019, the companies participating in the survey say they have had at least five different license models to negotiate including individual licenses, to suites, and collections, and now Autodesk is transitioning to a named user plan that eliminates the ability to share licenses. The company talked about their plans quite a bit during their financial results call in the first quarter of 2020. We wrote about it here.
Significantly, the contributors to the letter are demanding much better interoperability between software applications. They cite a report from McKinsey, with the utterly unwieldy title: "The Next Normal in Construction: How Disruption is reshaping the world's largest ecosystem"  and point out that collaboration between software platforms and providers "could lead to a larger market for all."
They're right. Ironically, Autodesk's huge investment in the construction industry is what has distracted the company from Revit and its Revit customers. Autodesk has been on an acquisition binge to build its Construction Cloud product line presumably to complement its Revit BIM business.
Autodesk has responded to the letter and has acknowledged its single-minded pursuit of filling out its construction portfolio. The company wrote:
Engaging, listening to and addressing the concerns of our customers is a top priority for Autodesk, and we appreciate the feedback we received in the open letter. While there are points it raised that we disagree with, there are also issues raised that we must take to heart, which highlight areas where we've fallen short. Over the past several years, we increased our product development to serve engineering and construction customers, because we believe having a multi-disciplinary BIM model connected to construction enables better collaboration among all project team members. As with any business, there is the need to prioritize resources. We do recognize the need to balance and have recently increased our development on the architectural capabilities of Revit. Expect to see progress here in the future. Our current roadmap for Revit is publicly available at: www.autodesk.com/revitroadmap. We also empathize with customers that have gone through different license models in the last few years as we've transformed Autodesk to become a subscription-based company that can serve our customers better. We've done our best to balance these changes with a more valuable experience and trade-in offers that give longtime customers a path to experience these benefits at a cost consistent with what they pay today. But we must always be open to customer feedback. We're planning to continue engaging with these customers directly, to have an open and honest dialogue, helping us further understand their needs. We have more to say, but first we will listen.
This isn't the first customer revolt with Autodesk's base. Not by a long shot. When this letter started getting traction in the press, and it has gotten quite a bit after early hits from Martyn Day in AECMagazine and Ralph Grabowski in his WorldCAD access site, a group of 12 large Australian and New Zealand architectural practices has reminded the community of their letter written in 2014 and sent to Autodesk's sales director for the Asia Pacific. In it, they said,
"We feel that the value for the money that we have been spending on the software subscriptions has been diminishing steadily, most noticeably in the last 2 or 3 years. We also feel that the annual enhancements to the software are not being sufficiently driven by existing user requirements – it appears that marketing-driven changes are much more dominant."
That earlier letter with a current update has been posted to Linkedin here by consultant Tim Waldock. Waldock notes that there was no response to their letter six years ago. He says, "no letter, no email, no phone call. Nothing!"
In addition to seconding the current group's complaints about licensing, Waldock also lists several improvements in Autodesk's engagement with customers since the 2014 letter. He applauds the published roadmap for Revit that Autodesk mentions above. In addition, he says, Autodesk's Revit teams have more actively engaged with customers and the channel. There are now international meetings. And, he notes that Autodesk now has a published wish list and pays attention to it.
Waldock also has a wish list which he includes in his Linkedin post and it includes several useful suggestions to make using Revit easier for customers as well as potentially more lucrative. For instance, he suggests "enabling end-users to generate additional revenue from Revit models. He also makes the not unreasonable request that Autodesk return to updates that have been abandoned along the way, for instance, stairs, and it addresses known problems such as Railings and Site Tools."
Autodesk promises that their early response to the current letter is not the last word on the subject. As this letter gains more supporters and gets more attention in the press, the company has no choice.
The original companies signing the letter are:
| | |
| --- | --- |
| Original Signing Companies | Follow up supporters |
| AHMM | BC Architects, South Africa |
| Grimshaw | SAOTA, South Africa |
| PRP | MIZA, Canada |
| Rodgers, Stirk, Harbour + Partners | Idesign-solutions, US |
| Simpson Haugh | Oslo works, Norway |
| Stephen George + Partners | SGA, US |
| TTSP | PDPLondon, UK |
| Wilkinson Eyre Architects | Bohlin, Cywinski, Jackson, US |
| Zaha Hadid Architects | Workshop collaborative, US |
| | Mochly-Eldar Architects, Israel |
What do we think?
This most recent letter might well have met the same fate as Waldock's 2014 letter except that Godwin sent his letter to a broad swath of writers who cover AEC. I mentioned early articles by Martyn Day and Ralph Grabowski, but there has been broad follow-up.
The fact it was consultants Waldock and Godwin who took on the dangerous task of taking the community's complaints to Autodesk speaks to the difficult position customers are in with their vendor. Martyn Day says customers fear "the dreaded license audits." And, there are a significant number of participants who'd just as soon keep their names out of it, "for fear of retribution," notes Godwin.
This letter brings to light problems within the Autodesk community that have existed for decades. It's not just the customers who fear Autodesk, companies working with Autodesk in sales risk losing their deals to sell products through the channel and consultants may lose access to Autodesk resources. Waldock and Godwin have stuck their necks out on behalf of their client communities.
The media community has also experienced the Autodesk Big Chill.
Subscription is not the central problem for most Autodesk customers, it's become an established mode of licensing for professional products and before subscription there was maintenance but maintenance and subscription approaches carry with them an implied or explicit promise to provide continuous upgrades and improvements. These customers don't think Autodesk has kept up their end of the bargain.
The situation right now during the pandemic is murky. All meetings have been canceled including Autodesk University, the company's big meet with customers, educators, dealers/VARs, consultants, and the press. If the company has cut anyone off, it's not obvious since there has not been a lot of communication coming out of the company during the shutdown.
The company is internally revamping as new brooms have come in and started sweeping starting with Andrew Anagnost who took over as CEO in 2017. There have been obvious changes in the ranks at Autodesk.
Autodesk promises that all the work it has put into the construction tools will benefit Revit customers as well. Many of Autodesk customers probably agree they'd just like to get the limbo bar set a little bit more in their favor as the Construction Cloud brings with it the potential for even more licensing complications.
It's also worth highlighting the other major complaint from the letter writers and that is Autodesk's recalcitrance on the issue of exchange formats, which could allow customers to better collaborate with teams using other tools and see extend the use of Revit models. This is another ancient battle. The Open Design Alliance was founded in 1998 to extend access to AutoCAD DWG files. That group has expanded to try and open up access to Revit content. They are just one part of an industry-wide push by customers to open up tools to enable collaboration.
The move to Open Source in the entertainment content creation industry has reinvigorated the software development landscape. Autodesk's Media and Entertainment division is actively involved. The arrival of USD (Universal Scene Description) spearheaded by Pixar and widely accepted within the creative content software development world has the power to open up pipelines change the way content is created. Nvidia is about to introduce Omniverse, a powerful new tool built on top of USD that will enable further development of collaborative tools across industries including CAD and science.
Last year, at Siggraph, Jon Peddie Research devoted its annual panel presentation to the subject of open source tools. It was an inspiring session as panelists talked about the advantages and the challenges of open source. Guy Martin from Autodesk was on the panel. He pointed out that Autodesk is a significant contributor to the Open Source initiatives and to GitHub. He said there has been growing interest in better collaboration and open source throughout the company. At the time, Martin led the Open@ADSK initiative. Martin has since left the company.
We don't know what Autodesk has been up to behind the scenes, but we know they're very aware of these industry-wide movements and they certainly didn't need this letter to alert them to the unhappiness of their customers. Its competitors at Bentley and Nemetschek have been much more involved in updating their software and supporting open approaches. To all outward appearances, Autodesk seems to be bucking the tide.
Note: After the publication of this article, Autodesk board member and SVP Amy Bunszel, issued a further response to the letter. In it, she says that Autodesk's efforts to improve collaboration include support for the open recourse IFC (Industry Foundation Classes) and more recently working on IFC4 certification.