The first Radeon 5600 was introduced 10 years ago. Based on AMD's brand new Navi GPU, the new Radeon 5600 XT is a testament to technology advances and targets 1080p gamers.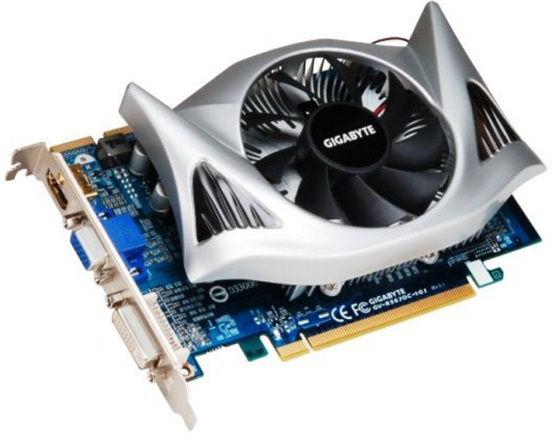 AMD has introduced it's Radeon 5600 again, and this time it's called the Radeon RX 5600 XT. Ten years ago, it was called the Radeon HD 5600. This latest version doesn't support VGA or DVI, but we don't see that as a limitation.
The 2020 Radeon 5600 version, the RX XT, is built with AMD's 10.3 billion transistor, 7-nm Navi RDNA architecture that has high-bandwidth PCIe 4.0 technology, and 6 GB of GDDR6 memory. The die size of the Navi 10 GPU is 251 mm². AMD says the Radeon RX 5600 XT delivers 2.1× higher performance-per-watt than the previous generation product. AMD Radeon has targeted the RX 5600 XT at 1080p gaming experiences with max and ultra settings at the price point of $280 to $290.

With a core clock of 1.4 GHz, the boost clock can exceed 1.6 GHz with the new VBios. Most configurations come with one HDMI 2.0b port and three DisplayPort 1.4 connectors. The GPU has 36 compute units with 2304 stream processors and calculated performance of 7.2 TFLOPS.
AMD has added some special features to the AIB, they are rightfully proud of:
Radeon Image Sharpening restores clarity to in-game visuals. It is based on an algorithm that clarifies interior object details but leaves high-contrast edges largely untouched. Gamers who choose to lower their resolution to gain performance no longer need to sacrifice image quality. RIS combined with GPU scaling delivers detailed full-screen visuals with all the performance gamers want.
Integer Scaling does what its name implies, it scales on-screen images from one pixel to four pixels (or more) to deliver retro visuals for those who want to relive their vintage gaming experiences or simply try popular games from 20 years ago. This feature is also helpful for those who have high-resolution displays (4K+) who occasionally run content at 1080p but desire the sharper scaling that this feature provides.
AMD Link allows one to play their desktop PC games virtually anywhere in the world. Download the updated AMD Link for one's Android device, or Apple device and stream one's desktop PC games directly to their phone or tablet over wi-fi or the internet.
Radeon Anti-Lag helps minimize the amount of time between a gamer pressing a key or moving a mouse, and the response showing up on screen. AMD says when every frame counts, and every click matters, Radeon Anti-Lag is the ultimate feature for any gamer or eSport competitor.

Radeon Boost delivers that extra bit of performance and fluidity when fast motion via mouse input is detected. Radeon Boost dynamically lowers the resolution of the entire frame to allow for higher FPS with little perceived impact to quality.
Radeon Boost works by watching for specific sorts of user inputs—when a gamer moves a mouse or presses a control stick—that trigger on-screen camera rotation. When such movement happens, Radeon Boost responds by immediately and dynamically scaling back the rendering resolution in order to improve the frame rate. As soon as the motion ends, Boost scales the resolution back up. Due to limits in both display technology and human perception, one may not notice the reduction in detail at all—but a user is likely to appreciate the improved feel and responsiveness of gameplay with Boost enabled.
Some of the cases that can be improved most dramatically by Radeon Boost might be thought of as "marginally playable" by some gamers. The framerate is perhaps not very high, and mouse movements that pan the player's viewpoint may result in a somewhat less than smooth rendering of the scene.
Here are some examples, AMD tested with an RX 5600 XT on a Ryzen 5 3600X platform by AMD, with a 144-Hz Freesync 2 display. Subjective assessments focused on panning and aiming during live gameplay.

Radeon RX 5600 XT gaming performance
We ran several games and synthetic benchmarks on the new RX 5600 XT with and without the new Vbios, and compared the RX 5600 XT to the new Nvidia RTX 2060 KO, and the GTX 1660 Super and Ti and calculated the Pmark at 1080p and 2560 × 1440. For the tests, we ran TimeSpy, Division 2 (High Pre-set), Civ Vi (High preset) (scores in MS lower the better), Shadows of Tomb Raider (High pre-set), Mero Exodus (High pre-set), and Red Dead Redemption (Texture Ultra).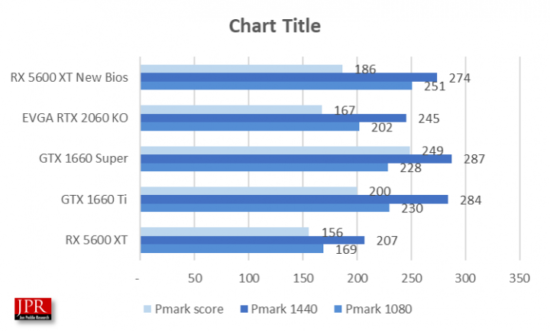 At CES, AMD introduced its own RX 5600 series AIBs.
Later, EVGA introduced an Nvidia-based RTX 2060 KO AIB to more effectively compete with the RX5600s. The basic RX 5600 XT didn't do too well up against the Nvidia KO AIBs, but when the Vbios was updated, the RX 5600 XT beat all the Nvidia AIBs.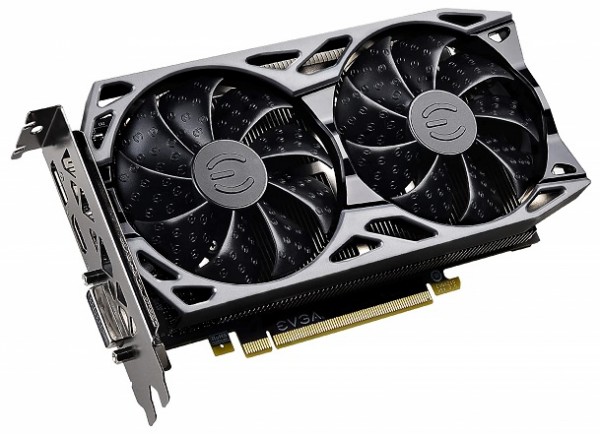 The AMD RX 5600 XT sells for $279, while the Nvidia GTX 1660 Ti, Super, and RTX 20260 KO are $279, $229, and $279, respectively, giving only the GTX 1660 a price advantage.

Epilog
The 2010 PCIe 2.1 Radeon HD 5600, codenamed Redwood XT had all five of its shader engines enabled. As each of them has 80 VLIW-5 units, this gave it 400 stream processors. Reference clocks were 775 MHz for all 5600s, while memory clocks varied between OEMs, as did the use of DDR3 and GDDR5 memory, the latter being twice as fast. The GPU had 627 million transistors, was built in a 40-nm process at TSMC, and had a die size of 104 mm².
With the new Radeon RX 5600 XT, AMD now has a solid competitive product in the midrange with the upgraded Radeon RX 5600 XT. Nvidia still can use ray tracing to lord it over AMD with the RTX 2060 KO and its new competitive price. However, you have to pay $20 (7%) for the ray tracing capability.
The RX 5600 XT was slated to compete against Nvidia's GTX 1660 and GTX 1660 TI but as predicted Nvidia responded with a price drop of the RTX 2060 with the release of the RTX 2060 KO. This move forced the hand of AMD to upgrade the bios and in turn run the RX 5600 XT at a higher clock, give it higher power capacity as well as memory clock. The new bios gives the AIB an 8–11% performance advantage than the AIB announced at CES just weeks earlier.
The downside of this late change to the bios was it made for a bouncy roll-out. AMD could not upgrade the bios universally, each card partner had to provide a bios flash for every SKU of the RX 5600 XT. Although not terribly difficult to implement, it's still not step one normally has to do when installing a card, and some cards as of today still do not have a bios update available so the consumer should be fully informed before selecting a card.
However, this upgrade did make the RX 5600 XT completive with the RTX 2060 and it comes in at a lower price. So as AMD and Nvidia continue their dance, the consumer benefits in the end.
Historically, the midrange is the largest and most active segment, so if AMD's performance attracts some attention we could see a market share shift in the next couple of quarters.