This framework will influence officially supported platforms, verified Solutions partners, and innovators. 
Unity has announced a unified plugin framework that will enable XR hardware and software providers to develop their own Unity plugins. According to Unity, some benefits will be:
Multi-platform developer tools such as AR Foundation and the XR Interaction Toolkit.
Faster partner updates from supported plugins via the Unity Package Manager.
More platforms have access to an interface to leverage Unity's XR rendering optimizations and developer tools.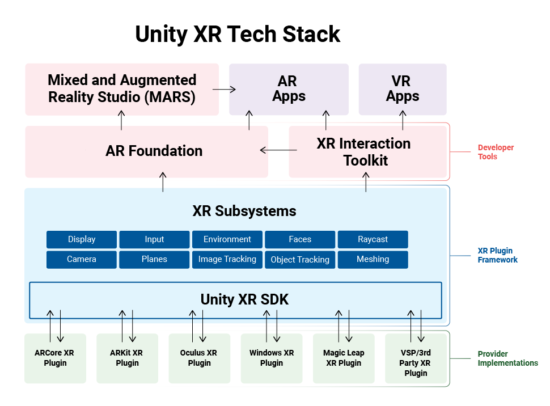 The new framework will affect the support of various types of platforms. Click the "read more" link to see the Unity post and be sure to read to the end. There's a firestorm of push back taking Unity to task for a botched rollout and failure to fix bugs. Among them is a statement in Unity's post about the framework that the Vuforia Engine AR  will no longer be natively distributed and directly supported by Unity as of Unity 2019.3.  PTC says that's not true and to stay tuned.
There now, your day is looking a lot better, isn't it?