RealityServer is added to PTC's Atlas platform.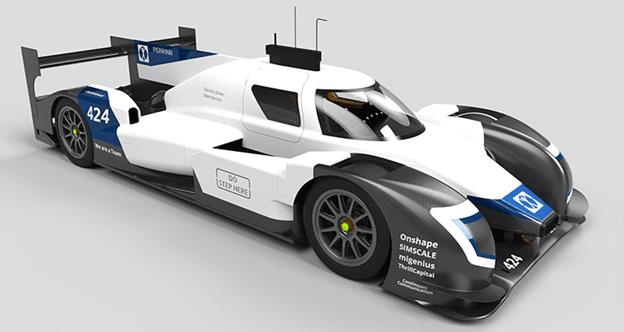 Migenius, founded in 2010 by Paul Arden, was a pioneer company and one of the first to take advantage of the Mental Images's cloud-based rendering technology RealityServer, which is based on iRay. Migenius took over packaging and sales for RealityServer in 2011 and started selling rendering by the hour. It also had a division called Bloomunit that offered rendering for Sketchup models.
Migenius has been quietly acquired by PTC, which is adding it to the technology portfolio the company is acquiring for its Atlas Platform. Someday, Atlas could support the whole of PTC, says CEO Jim Heppelmann, who sees the cloud as the inevitable destination for professional software. For now though, it is the platform being built with Onshape's engineers to give PTC a cloud-based CAD services platform to rival that of Autodesk's Fusion 360 and even Dassault's Solidworks which is adding cloud capabilities sort of like how the Borg assimilates people.
Mental Images, founded in 1986 in Berlin by a team of physicists and economists, led by Rolf Herken, built its business around Mental Ray, the company's rendering technology. The company was, at one time, the leading provider of rendering software for content creation and for CAD. It was Autodesk's house rendering technology for several years.
The company licensed its technology to companies who used Mental Ray as the rendering module in their products. The company was early into the transition to ray tracing technology, which is able to scale with processors and is very well suited to GPU acceleration when it was acquired by Nvidia in 2007. At the time, Nvidia thought it might quite like to own rendering. Unfortunately, Nvidia quickly discovered that rendering is a technology beloved by young programmers. The ray tracing revolution was taking off as the compute cores in GPUs metastasized making ray tracing fast and cheap. Today, anyone who creates a 3D model has a wealth of rendering options at their fingertips including software venders' in-house software or off the shelf tools.
Onshape and Migenius have teamed to offer RealityServer as an option for rendering Onshape models since 2015 or so. Now, Migenius is a PTC business and its rendering services are available as an integrated cloud app in the Onshape App Store. Last September, the company announced it would be discontinuing its Bloomunit services for Sketchup in October 2020.
One of the more intriguing collaborations between Onshape and Migenius also included Simscale, a cloud-based CAE firm. The three teamed up with Perrinn Project 424 to develop a Le Mans prototype car as an open source project. Project 424 was introduced by Nicolas Perrin, former Williams F1 designer and a designer for the Aston Marin AMR-ONE Pescarolo project, in 2014. The Perrinn 424 project has everything: cloud-based collaboration with modeling from Onshape, simulation and optimization from Simscale, and rendering by Migenius. And, it's funded through crowdfunding and cryptocurrency.
All that is really an aside, but just too fascinating to pass up. Onshape and Migenius have a longstanding partnership and PTC has made it part of the family. Customers pay for only the time they use on the renderer and they get 2 free hours a month.