Zynga CEO Don Mattrick shows his hand: Zynga announces lower revenues, reduced loss, and the acquisition of UK based game developer NaturalMotion.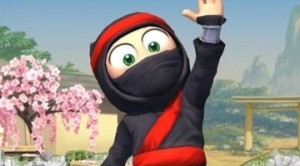 Zynga, under the helm of Don Mattrick formerly head of Microsoft's Xbox team, announced earnings and the acquisition of NaturalMotion for $527 million. At the same time, the company also ushered out 15% of its employees through the layoff door. Let's just say jaws were dropped.
NaturalMotion, based in the UK was founded in 2001 by Torsten Reil and cronies from Oxford University. Reil's PhD work had been around human motion and the company started out with tools to create realistic human motions in 3D characters. The first product developed by the company was a procedural animation engine that did not rely on canned movements, but could respond dynamically and realistically. Reil used to joke that his product Endorphin,  could save lives and the technology was used in games and special effects. It's first, most celebrated use was in Grand Theft Auto and in movies including Troy and Poseiden, The Getaway, and Metal Gear Solid.
Technology development continued at NaturalMotion and in addition to Endorphin, their middleware portfolio includes the Euphoria runtime engine, and Morpheme for motion simulation blending animations, inverse kinematics, and rigid body simulations. That's a lot of powerful technology for the game developers at Zynga to get their hands on.
NaturalMotion learned a lot from their customers in the game development market, they learned what to do, they learned what not to do, and they learned there can be considerably more ROI in game development than there is in middleware. Reil recognized mobile as wide open territory, and in  2009 the company showed what they could do with Backbreaker, an American football game and the followed up with CSR Racing for the mobile platform. Most recently, they released Clumsy Ninja, featuring a charming, hapless little character who can be abused and/or trained for battle and his body bounces back with consistent realism thanks to the Euphoria engine.
The games have been critical hits and massively downloaded, but NaturalMotion's recipe for success is not all that different from that of Zynga: get 'em hooked and people will pay incrementally. However, Reil also goes for quality. He saw opportunity in the mobile market because he saw games being shoved out the door without enough concern for quality. He told Matt Martin in an interview with GamesIndustry International "there's a lot of fast following in mobile. The right way to approach this is do something original, not to chase revenues that already worked for somebody else"
In his talks about the acquisition, Mattrick has said that he's long been aware of NaturalMotion's work both as a middleware provider and later as a game developer. He said the Xbox team admired the quality of CSR Racing.
Mattrick has been at Zynga since July, 2013. The company's revenues have continued to decline, but Mattrick points out that he's reducing losses. Results for Zynga's quarter ending December 2013 were not great. The company's revenues came in at $176.4 million, below expectations and the company reported a loss of $25.2 million. The company reported a loss of $48.6 million the year before.
Zynga has been steadily laying off people. The company's peak was at approximately 3,300 in 2012 and news reports put the company's ranks at around 2,100 now. Zynga will let about 315 people go in the latest layoff, and NaturalMotion has about 260 people. In interviews Mattrick has said Zynga grew fast adding companies and people without necessarily restructuring around them. In his prepared statements, Mattrick has said he plans to reduce debt and start rebuilding.
So, here's how it all works out. NaturalMotion shareholders will receive $391 million in cash, and 39.8 million shares of Zynga Class A Common Stock, 11.6 million of those shares will vest over the coming three years to the retained employees of NaturalMotion. All that stock has gotten more valuable with the announcement of layoffs, and Mattrick's plans for the future. Zynga stock took a 20% jump following the company's announcement.
What do we think?
We've been huge admirers of NaturalMotion. We thought the technology was absolutely swell when we first saw it in the early days. We have been even more impressed to see what the company has been able to do as it pivoted to game development.  Perhaps it's a logical transition that the people making gaming engines turn to game development.  We've seen it before, but we've rarely seen a company perform so well on its game plan in such a short time. Zynga has paid a lot of money for NaturalMotion, but it's getting a big package in terms of money, talent, and technology.