Rightware's Kanzi provides the tools for Audi's Nvidia-powered console. Nvidia and Visteon have big plans, too. 
Rightware proudly announced the instrument cluster of the new Audi TT has been created with Rightware's Kanzi User Interface. The new Audi TT instrument cluster was unveiled at the Audi press conference at CES 2014 earlier this month.
Audi continues to widen its adoption of Kanzi, having already started shipping various models of Audi A3 with the in-vehicle-infotain­ment system's user interface cre­ated with Kanzi. This was made possible by using the Kanzi en­gine to take advantage of the car's Nvidia Tegra processor.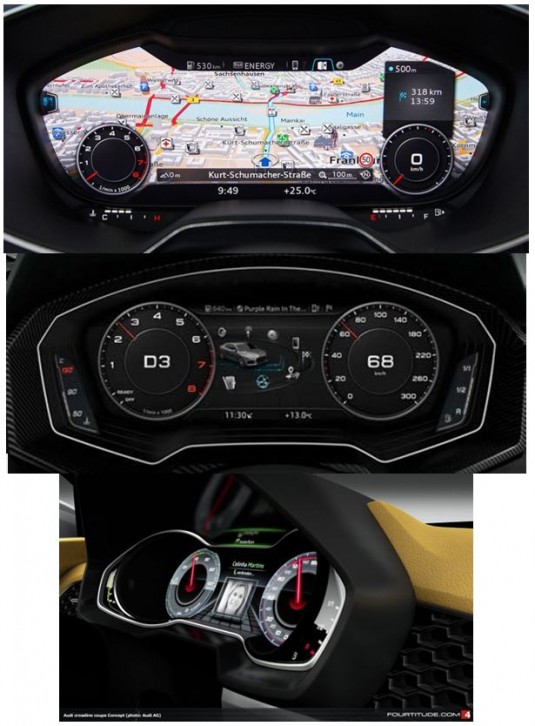 E.solutions GmbH, a long-time licensee of Kanzi's product, implemented the new Audi TT instrument cluster. They made good use of the real-time rendering that enabled designers and engineers at e.solutions to use realistic-looking materials such as chrome and deploy advanced effects, in­cluding dynamic lighting and shadows. The result is a digital instrument cluster that is interactive as opposed to static, pre-rendered approaches.
"The user interface has become one of the key decision making points for consumers worldwide," said Mathias Halliger, head of architecture, MMI Sys­tems, at Audi.
Sahin Kirtavit, senior director of Au­tomotive Software Ecosystems at Nvidia bragged about his chip, saying, "Our collaboration with Audi and Rightware enabled the world's most advanced instrument cluster for the Audi TT, using the Tegra's image quality and high frame rate."
This is a hero project for Rightware, and Jonas Geust, Rightware's CEO, said he thinks it sets a new bar for the whole automotive industry and is some­thing you just need to see with your own eyes. "Rightware has been working with Audi since 2009, and it is great to see them continue to push the envelope with our software to create these beauti­ful applications that have not been pos­sible to achieve before," he said.
But wait—there's more
At Nvidia's press conference, where the show must go on, CEO Jen-Hsun Huang rolled out lots of news, not the least of which was Project Mercury and a to­tally soft instrument cluster.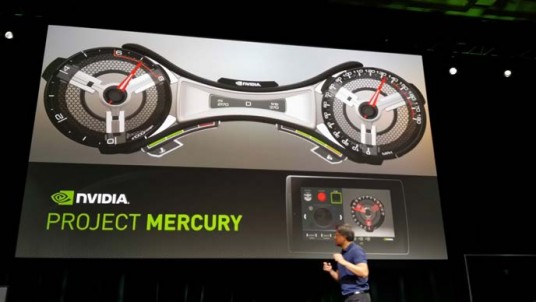 And it didn't stop there. While at CES, Rightware announced that one of the world's largest Tier-1 sup­pliers, Visteon, chose Kanzi for Visteon's Open Archi­tecture Strategy. Furthermore, Visteon has completed two new products that were unveiled at the Show: LightScape, a fully digital and fully reconfigurable instrument cluster, and OpenAir, a digital in-vehi­cle-infotainment product. Both were de­veloped by Visteon with Rightware's Kanzi UI.
We can expect to see these systems in the high-end 2015 cars, which will come out later this year. Everything you know about driving is about to change.