Similar technologies, but far different usage models mean workstations sales will continue to grow, unlike the larger PC market.
[Editor's Note: This is the first in a series of year-in-review articles from the Jon Peddie Research team.]
By Alex Herrera
Much has been made about 2012 as the beginning of the end for the PC. This once-hot growth market has not just matured but actually contracted in 2012 for the first since the year after the dot-com bust eleven years ago. Worse yet, analysts like Ben Reitzes of Barclays Capital are wondering whether declines will become the rule moving forward, not just a recession-induced exception.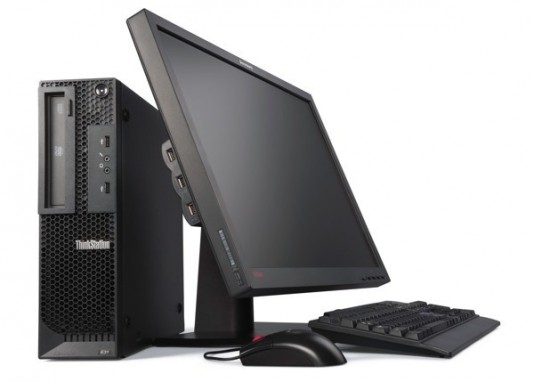 Like the PC market, the market for workstations has also seen its shares of ups and downs in the last four years, but in 2012 we're seeing some clear separation in the contrasting fortunes of these two sister platforms. Shipments of workstations, like that of PCs or virtually any other discretionary product, will rise and fall with the tempo of the global economy. And even after four years, that economy still stubbornly refuses to shake nagging weaknesses, dragging down workstations along with broader IT markets. Be it a credit crunch, fears of insolvency in the EU, stagnant unemployment, or now the dreaded "fiscal cliff", if there's not one ominous, foreboding financial weakness raising blood pressures, there's a few of them.
The workstation industry isn't immune to the ongoing economic malaise, and along with the broader PC market, its numbers suffered. Like every other market, the bottom fell out in Q4'08, and then it recovered steadily through 2010 and 2011.
2012, however, is looking to be a pivotal year for the workstation market. Like PCs, the first half saw lackluster workstation shipments, continuing on a slump that began in the last quarter of 2011. But in the second half, while PC sales continue to disappoint, workstations are picking up. The third quarter showed promising gains, and the fourth quarter appears to be maintaining that momentum. So while the PC market will likely contract in 2012, the workstation market should see some modest growth.
We're now seeing a marked contrast between the health of the PC and workstation markets, for good reasons. Because as 2012 especially is illustrating, despite their common technology heritage, PCs and workstations are not the same.
Looking beyond the current, lukewarm macroeconomic conditions, several factors promise a more bullish future for workstations than other PC-derived computing platforms. Weakness in the mainstream PC market can be traced in large part to the emerging threat of tablets and smartphones, but these alternative computing devices don't present a similar threat to workstations. Yes, consumers who occasionally access email or browse the web might want to trade in their desktop or notebook PC for a tablet, and certainly many have been doing just that.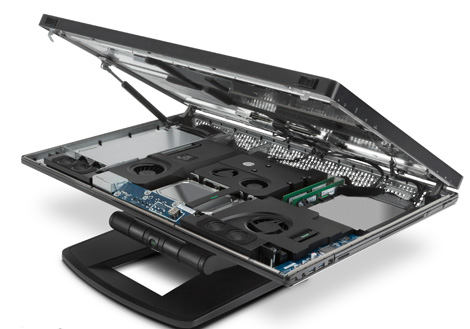 But the same paradigm doesn't hold for professionals who demand the utmost in performance, reliability and ergonomics. Sure, a workstation pro might throw an iPad into his IT tool bag, for example, as a convenient and complementary device for light "consuming" of data, but it will by no means replace his bread-and-butter workstation(s), be they deskside or mobile. For engineers, scientists, researchers and creators of all kinds, there is simply no substitute for a workstation.
A tablet as a primary computing device might work for light consumers of content, but it's not at all OK for the creators of content, whether that content is animation, mechanical design, or financial simulation. No, the demands of professional computing will continue to demand an ergonomic, reliable, high-performance and highly productive platform, something a generic PC is not, let alone a tablet or smartphone.
Furthermore, the workstation arena is attracting both new suppliers and new consumers. Most notably, more potential buyers—both in the form of lower-budget CAD users and ex-Apple emigrants—should continue to increase the TAM (total available market) moving beyond 2012. Meanwhile, technology innovation in the industry continues on at a brisk pace, increasing the platform's ROI proposition and fueling replacements.
The past year provided as many examples of that as ever. For example, including the growing sphere of general-purpose computing on GPUs has the workstation and professional graphics hardware as its nucleus. What started as a grassroots attempt for academics to harness the relatively cheap floating-point processing power of GPUs has turned into a business with hundreds of millions of dollars in revenue. Even more significant, the professional GPU has become not only a player in the supercomputing world, one could argue (and Nvidia most certainly did) that the workstation-caliber GPU in 2012 was the most valuable player in supercomputing.
The heterogeneous architecture of Oak Ridge National Laboratory's new Titan machine, harnessing x86 Opteron CPUs paired to Nvidia's professional-class Tesla GPUs, catapulted it to the top of the prestigious Top 500 supercomputer rankings. And it's far from the only GPU-equipped on the list: AMD put its FirePro S10000 in the SANAM supercomputer, ranked #52 in the Top 500 and #2 on the Green500 list, which ranks by energy efficiency. In 2012, there's a case to be made that workstations have as much in common with supercomputers as PCs.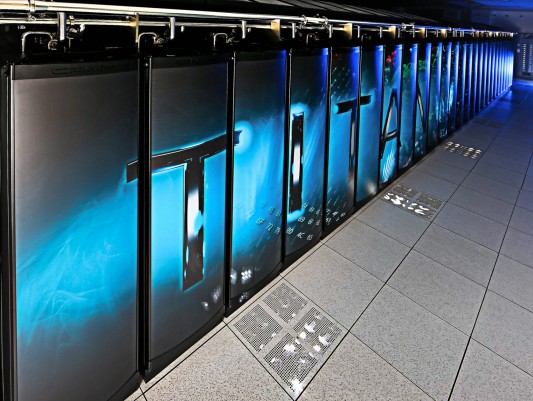 So don't fall for that temptation to dismiss the workstation as just another, no-growth, end-of-the-road PC. While the two unquestionably share the same basic foundation of technology, they are not at all used for the same purposes. And when the economy finally finds its way to a more stable, stronger position, look for workstation growth to continue to outpace the broader PC market, by an even more substantial margin than in the past.