Latest report from Jon Peddie Research shows continued growth while the larger PC market continues to shrink.
After a surprisingly disappointing first quarter of 2015, followed up by a welcome rebound in Q2, all eyes were on Q3 to find out exactly which script the workstation market would follow. Would it track PCs downhill, like Q1, or separate from the PC pack and keep on a long-term growth trajectory, like Q2? According to the market and technology research firm Jon Peddie Research (JPR), the market took the latter path, faring far better than the market for consumer and corporate class PCs.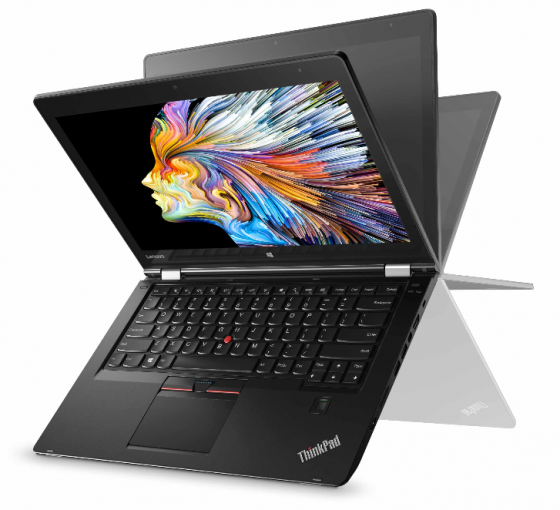 While industry watchers including IDC are reporting the PC market fell by nearly 11% year-over-year, JPR reports that workstation market volume grew by 2.0% and 2.1% in Q3, (year-over-year and sequentially, respectively). Total units climbed to around 1.04 million, and revenue rose a comparable amount, as ASPs were generally flat overall.
While the mainstream PC market has been contracting (due primarily to longer replacement cycles and competition from alternative computing platforms) JPR sees the workstation market staying on a growth path for the long-term, a narrative supported by Q3's positive, albeit modest, results.
Dell continues its 2015 market run
Dell, the current #2 workstation vendor in the market, continued padding its share of the workstation market in Q3, up another point to 35.9%. With market leader HP dropping another point to 37.1%, the two are now closer in share than they've been since the quarters following HP overtaking Dell for market leadership back in 2009.
JPR points out that Dell's gains are a result of the company's improved execution in the market, and not a result of poor performance from HP. Workstation firm analyst and JPR Workstation Report author Alex Herrera explains, "After years of indifference, Dell, as well as number three Lenovo, have in recent years deliberately and aggressively renewed their commitment to the market, and it's paying off. HP's commitment, strategy and product execution are as solid as ever. Rather, it's simply now having to face rivals who've taken their games up a notch."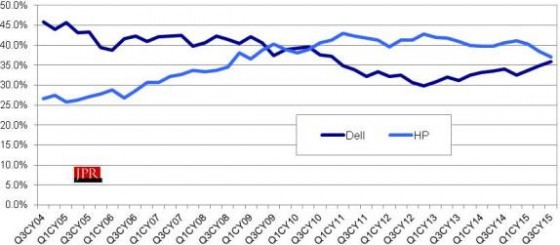 Largely paralleling the workstation market it serves, the market for professional GPUs held its ground in the third quarter of 2015. The industry, primarily composed of the Nvidia/AMD duopoly, advanced sequentially by 4.2%, shipping a total of approximately 1.2 million workstation-caliber GPUs in the third quarter, including both mobile modules and deskside add-in cards.
More information on the JPR Workstation Report at http://www.jonpeddie.com.