The ThinkPad P40 Yoga combines sketch/touch with a 360-degree hinge and workstation specs.
This week Lenovo introduced a new twist in mobile workstations, with what it calls the first "multimode" mobile workstation. The Lenovo ThinkPad P40 Yoga adds workstation-class specs to a convertible laptop that allows on-screen sketching and use in several configurations.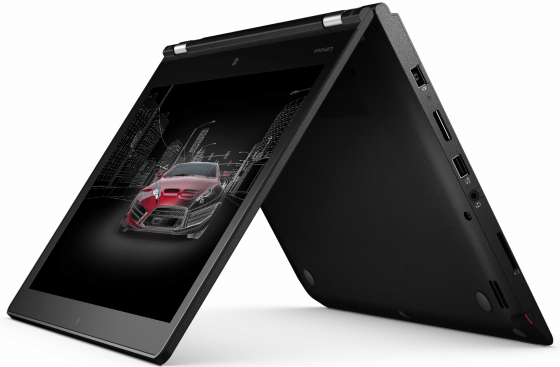 Lenovo sees digital artists and other creatives as the target market. Many 3D artists, industrial designers, and media production artists have to keep two computers around: a high-quality tablet for sketching, and a workstation for final production. "Sketching is the foundation of everything we do," said Kyle Runciman, industrial designer and strategic content manager, Autodesk. "Designers can sketch for months to hone their ideas, and when they do get them to a point where they feel they're ready for prime time, they can benefit from a separate, ISV-certified mobile workstation to visualize the designs. The ability to perform all of these capabilities on a single machine is huge for our industry."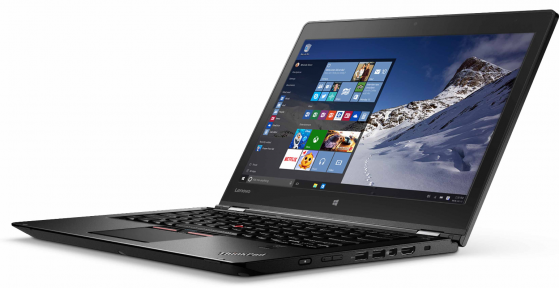 ThinkPad P40 Yoga offers four modes—laptop, stand, tent and tablet. The sketch system uses Wacom Active ES technology, offering 2,048 levels of pressure sensitivity on a high-res (2560 x 1440) IPS display. Lenovo says it works closely with Wacom to develop "a unique driver to get closer than ever to the 'pen to paper' experience." A rechargeable sketching pen that provides tactile feedback is included.
Primary hardware spec include:
Nvidia Quadro M500M GPU with 2GB VRAM;

Intel 6th Generation Core i7 CPU;

Up to 16GB of RAM and 512GB SSD storage.
The keyboard offers a "lift and lock" feature, a frame that automatically rises around the keys when the Yoga switches into tablet model for increased user comfort.
The new ThinkPad P40 Yoga will ship in the first quarter of 2016; prices begin at $1399.
What do we think?
As we report here every quarter, the market for workstations continues to grow even as the consumer-class PC market continues to decline. There is always a market for products that go beyond the minimum, and market share for vendors who put quality ahead of cost. If the Yoga P40 is rugged enough inside and out, there will be a ready market for its touchy-bendy ways when it ships in early 2016.