Jon Peddie Research analyst Alex Herrera says HP has retaken the lead among workstation vendors.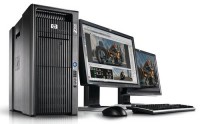 The workstation market continues to recover from recessionary lows, setting a record for units shipped during the fourth quarter of 2010. Completing analysis of the workstation and professional graphics market for the fourth quarter, Jon Peddie Research senior analyst Alex Herrera reports the industry shipped 903,700 workstations, a 6.4% sequential gain from the previous quarter.
Herrera says continued tempered growth should help reduce the potential for another dip in the workstation market, a dip the related market for professional graphics couldn't avoid in the previous quarter. Workstation-class GPUs had bounced back far more strongly than workstations in the first half of 2010, but suffered from a case of indigestion in the second half as OEM orders for GPUs appeared to run a bit too fast for actual demand.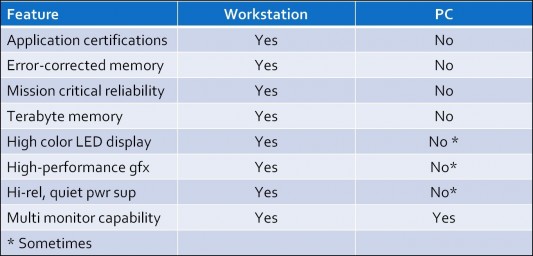 With professional graphics shipments most often a short-term prognosticator for the fortunes of workstations, the former's recent history raised concern we might see the latter experience its own double-dip. But with numbers for Q3 and Q4 coming in more restrained, Herrera is more optimistic that workstations will avoid a second sustained, non-cyclical drop in the near term.
HP regains the top spot
HP and Dell spent several previous quarters jostling for market leadership, each taking a turn with slim volume leads, with neither seizing a sustainable advantage over the other. HP, which just five years ago trailed Dell by nearly 12 percentage points, had steadily closed the gap and over the last two quarters again managed to edge out its rival.
But this time, HP's surge appears more vigorous, with the company in Q4 taking four points more volume share than the former number one (41.3% and 37.2% , respectively). Herrera believes this time HP's advantage won't be short-lived, but instead represents a long-term changing of the guard at the top of the workstation market.
Pro graphics market flat
The third quarter decline in professional graphics units was followed by a flat Q4, with Nvidia and AMD combining to ship around 1.1 million units. But while a lack of growth would normally be disappointing, in the context of the previous quarters, some temporary sluggishness isn't all bad. Rather, Herrera sees the stability as a sign the sell-in and sell-out rates are reaching a healthier equilibrium and should set the stage for a resumption of growth in the first quarter numbers for 2011, especially considering the industry has been gearing for a host of new high-volume entry-class models based on Intel's new Sandy Bridge generation of processors.
For information on ordering the complete report from Jon Peddie Research, visit http://www.jonpeddie.com/publications/workstation_report/