Seven ways to upgrade components or to spec a whole new workstation.
By Tom Lansford
What was on my Christmas workstation wishlist this year? I've been looking at some of the new systems and technology that's come out in time for Christmas; here is what I hope to find under the tree this year.
Gimme Gigahertz please
At the top of the wish list is a new Skylake-based system. This latest Intel CPU architecture delivers an excellent upgrade for either my mobile workstation, desktop workstation, or both. The first reason is the new Intel Xeon processors sport a new, more efficient, and more powerful architecture. Additionally, the Intel Xeon CPU is making its first ever appearance in mobile workstations. And finally, Skylake systems are loaded with extra goodies on my wish list.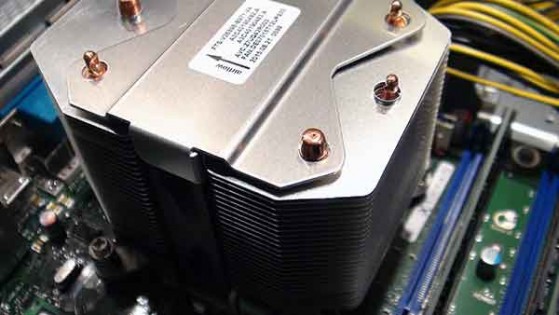 Workstation tasks like 3D modeling, design work, and interactive visualization are not inherently parallel processes. This makes a quad-core E3-1280 model Xeon running at 3.8 GHz my top-of-the-line choice. The higher speed processor accelerates interactive work, and with four cores and eight logical cores, the new E3 CPUs make quick work of renderings and video encoding. When this CPU is married to a powerful GPU, fast storage and lots of memory, it makes for a very capable 3D visualization workstation.
The Intel Skylake architecture is identified as the "5th Generation" Xeon CPUs or 6th generation Intel Core i7, i5, and i3 CPUs. (If you are not up-to-date on Intel's branding, you could be forgiven for not knowing that a 6th generation Core i7 and a 5th generation Xeon are using exactly the same generation of Intel CPU architecture.) Branding issues aside, this is my workstation platform choice for Christmas.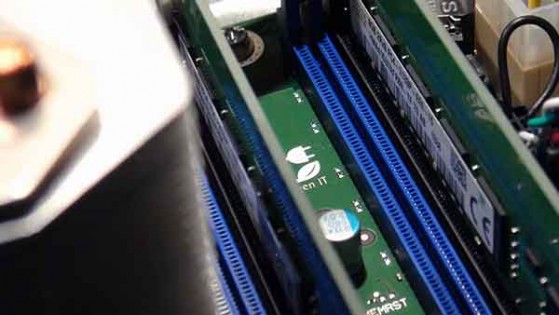 A fast SSD drive. Make mine an M/2 NVMe, please
If it has been more than just a couple of years since you last upgraded your workstation, then, like me, you are probably still running on a magnetic-media hard drive. You work will get an instant performance boost if you switch your existing system to an SSD storage solution. SSD drives on the market today can be configured in a workstation as SATA storage or they can sit directly on the PCI Express bus.
For an existing desktop workstation, you can upgrade to SATA SSD drives. I recently looked at the 512 GB Samsung PM871 model. You might also find you can upgrade your workstation with a new PCI Express SSD storage solution which can deliver higher transfer speeds.
I have a Dell Precision 17 7710 mobile workstation in the office at the moment. If a new machine like this one is on your wish list, then look at the availability and pricing for PCI Express versions of SSD storage. The PCIe SSD storage comes in a completely new, high-performance configuration known as the M.2 NVMe format. Briefly, NVMe stands for Non-Volatile Memory Express and it is a new system interface designed specifically to support fast SSD storage in your workstation. It delivers the highest performance for storage available today and it looks to be the industry standard for the future.
There is a price-premium for SSD storage. You can add about $500 to the price of the Precision 7710 in order to upgrade from a 500GB HDD to a 500GB M.2 NVMe SSD drive. However, a high-performance workstation is always a well-balanced workstation. It does no good to have the most powerful processor or GPU if the memory or the storage is holding back the system.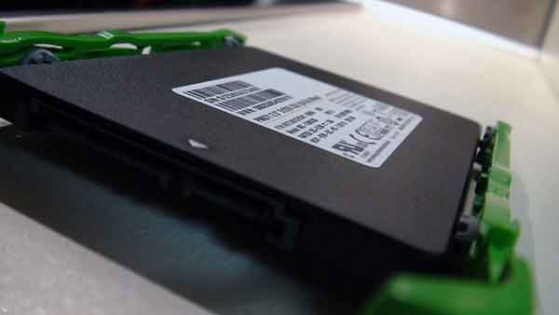 As an example, I recently looked at application performance on Nvidia Quadro graphics for video editing, and the result was clear. The benefit of GPU performance leveled off at a mid-range Quadro K1200. I found similar performance limits occur in 3D modeling applications like Autodesk's 3ds Max and Inventor.
On the other hand, overall application performance—loading, saving, rendering—benefits from faster storage. And if you are still using HDD technology in your workstation, moving to an SSD solution should make your system more responsive. Therefore, it might be wise to invest in a new SSD drive rather than to invest in a faster GPU or CPU.
I would like 40 Gbps transfer speeds
Who would not want 40 Gbps transfer speeds? Thunderbolt 3 delivers. It's great for near-instantaneous back-ups. It's great to take your largest projects on the road with you. It's great to keep that external drive busy as you switch from office to home to airplane.
Thunderbolt 3 has received a major face-lift. In the past, the standard piggy-backed on the Mini DisplayPort connector. In an odd way that made sense because Thunderbolt could drive an external 4K resolution display from your mobile workstation. On the other hand, Mini DisplayPort had nothing to do with any other devices such as those for external storage.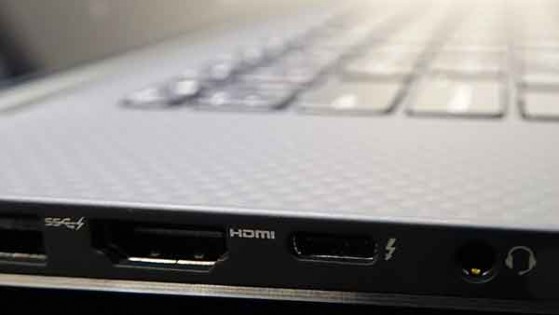 Thunderbolt 3 now uses the USB Type C interface. This is a small connector and because it is a USB standard, it will be widely available. USB Type C itself, at 20 Gbps transfer speeds, is as fast as Thunderbolt 2. Now you might be asking yourself why Thunderbolt 3 is twice as fast on the same connector. Good question. The secret is that Thunderbolt 3 uses active component cables to get that 40 Gbps transfer speed where as USB Type C cables are passive and only reach half that transfer rate. Faster Thunderbolt 3 cables will be a bit more expensive, but it stays at the top of my list because time is money!
More memory!
My old workstation is still puffing along with 8 GB of memory. No matter what kind of CAD, 3D modeling, or design work you do, you will be doing it better when your workstation can stretch its legs with 16 GB of memory.
The great news with Skylake workstations is increasing the support from 32 GB to 64 GB of memory. Not everyone needs to break the 32 GB barrier for design and CAD work. But the extra headroom allows you to expand memory capacity as needed. More good news for mobile workstation owners: the latest Intel platform supports 64 GB in a mobile workstation as well as in a desktop workstation.
Needing more than 32 GB of memory can arise, for example, if you add simulations to your engineering workflow. There are many excellent simulation and analysis applications available. Many are integrated into CAD applications like SolidWorks, CATIA, PTC Creo and others. As vendors make simulation more accessible to non-simulation experts, the demand for higher performance workstations—and more memory—increases, too. The good news with the latest Intel platform is that even on a mobile workstation you can break right through the 32 GB limit.
Higher resolutions, and make that a double
Display technology may not seem to change as fast as other workstation technology, but the push to higher resolutions means that 4K displays are both available and affordable. A couple of examples include Lenovo with the ThinkVision Pro2840M, the Dell P2715Q, and HP with the Z27s which cost around $700 to $800.
The specifications of these affordable 4K displays are good and the feature sets complete. Each of the above displays support natively a 3840×2160 display resolution, have USB connectivity, and have excellent color support. If you work with realistic renderings, either real-time or single images, if your work includes conceptual design, if you work in video, or if you work in graphic design, then 4K resolutions are for you.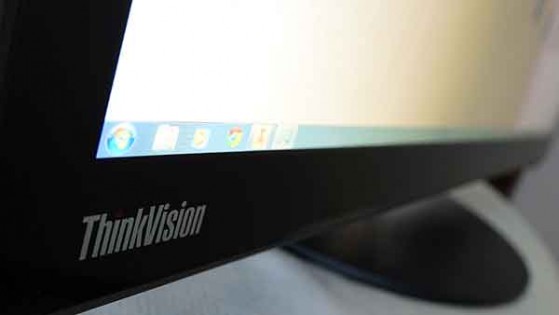 I recently saw a survey showing well over 60% of participants were using two displays. Clearly, many 3D professionals understand that two displays are more efficient than one. Given the reasonable pricing for new displays, it should be possible for every 3D designer to have a pair of 4K monitors on the desk.
A Maxwell GPU
The current generation of Quadro professional GPUs are based on Nvidia's Maxwell architecture. The architecture is efficient with good performance. And a workstation GPU like the Quadro K1200 hits the sweet-spot on price-performance. For around $300 it delivers top-notch performance for 3D modeling with 3ds Max, SolidWorks, and Inventor, and it accelerates Adobe Premiere Pro rendering for video.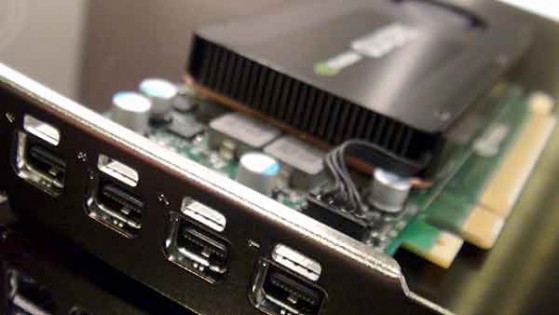 This Quadro can drive 4K resolutions for my new 4K dual-screen desktop configuration. In fact, it can support four 4K displays simultaneously with it's 4 Mini DisplayPort outputs. Four seems to be the magic number as the Quadro K1200 comes with 4 GB of GDDR5 memory as well. Finally, all that performance, memory, and display outputs fits into a small, low-profile format. With a quick bracket change, the Quadro K1200 will fit into any size and shape workstation.
Windows 10: pre-installed, please
Finally, I'll happily take a Windows 10 installation, and pre-installed, please, just to make life a bit easier. Why move to Windows 10? For one, it works. I've upgraded a couple of systems already and they have performed exactly as expected.
A second reason is subjective. I find that Windows 10 strikes a nice balance between the classic desktop of Windows 7 and the visually-oriented Windows 8 look and feel. It manages to keep a level of familiarity while providing a modern work environment.
I'm dreaming of a workstation Christmas
Seven is a lucky number and those are my seven choices for my Workstation Christmas. I hope that all of your workstation wishes come true this year.