Tutorials on how to create Adobe Photoshop 3D imagery abound, but professional stock markets specializing in Photoshop 3D are still rare. Dosch Design's new Photoshop 3D stock collection makes it a leader in a very small market.
Internationally known Dosch Design has just released a new library of stock images designed specifically for use in Adobe Photoshop 3D. The collection of more than 1,600 images include automotive, stage and film equipment, sports products, tools, consumer and professional electronics, and more.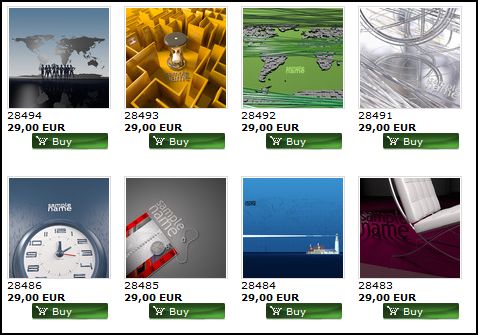 The 3D Photoshop models have been designed specifically for photographers, packaging designers, illustrators, graphic designers or motion designers. To create this new stock image library, Dosch Design took advantage of its years of producing architectural and consumer image renderings in 3D for clients.
What we think
There are a thousand places on the web to buy stock images, but searching for a quality stock portfolio suitable for Photoshop 3D is an effort in futility. It has been four years since Adobe introduced 3D to Photoshop. While it is not surprising that Dosch is a leader, it is frustrating that the market for Photoshop 3D stock is still so thin.
The reason is not because designers and illustrators don't want 3D. The problem is the lack of a complete 3D infrastructure on the consumer level, both on and off the Web. It is one thing to create a stunning 3D illustration in Photoshop, it is another thing to display it with full fidelity and function in any setting. Viewing 3D models is still the province of specialized software that requires an extra download and a new learning curve. When spinning a 3D image of a car is as easy for a GraphicSpeak reader using Firefox as it is when using a customized viewer for JT Open, then Photoshop 3D stock markets will no longer be few and far between.
HTML 5 and all the other pieces of the puzzle can't arrive too soon.