Successful VFX for films including Elysium, Thor: The Dark World, and Captain America: The Winter Soldier are among the projects organized in Thinkbox Deadline.
Since its inception in 2007, Whiskytree has grown from a talented matte painting shop into a full-service CG powerhouse known for creating complex visual effects for feature films, commercials and video games. Based in San Rafael, California, the company employee headcount generally hovers around 25 but is often scaled up as projects demand. Whiskytree's credits include VFX-heavy blockbusters Captain America: The Winter Soldier, Thor: The Dark World, Elysium, and The Hunger Games: Catching Fire. To deliver these stunning visuals, Whiskytree has embraced a "Work Smart" ethos that emphasizes a strong hardware backend running top-notch software—including Thinkbox Software's Deadline data and process management solution.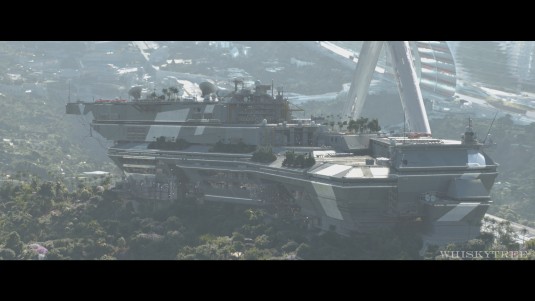 Whiskytree's primary content creation package is Autodesk Softimage, with Autodesk Maya and Autodesk 3ds Max lightly used for file format conversion. Compositing is done in The Foundry's Nuke and auxiliary tools include Adobe Photoshop, Autodesk Mudbox, The Foundry's Mari and Sitni Sati's FumeFX. Running on Windows, Whiskytree regularly uses around 1,200 render cores, but has capacity to run 3,000 cores if jobs require.
Whiskytree deploys Deadline to manage the processing of all data on the render farm, not just renders. The studio also runs deliveries through the software to create QuickTime videos for review; transcoding, conversions, file copies and system back-ups are all processed through Deadline as well. "We can't always start from scratch so we leverage the strength and effectiveness of off-the-shelf components," says Votch Levi, VFX supervisor, Whiskytree. "Deadline has become a key central tool in our operation; we pretty much run everything through Deadline in some way, shape or form."
When Whiskytree originally installed Deadline in 2010, its render farm was far more modest. Tapped for approximately 100 VFX shots on the first Thor film, the company doubled its machine count to 20 as the project kicked off, with Levi spearheading the transition to Deadline. "I've set up render farms in the past with 800 nodes in Deadline and done some really big projects where we submitted hundreds or thousands of jobs to the render farm every night. I knew Deadline would be more than up to the task of growing our render farm," notes Levi.
Since then, Deadline has been used on every subsequent Whiskytree project, including two films shortlisted for the 2013 Best Visual Effects Oscar – Elysium and Thor: The Dark World.
"If I need something to be processed more than once, I'm going to do it on the render farm. When we do transfers to other facilities and deliveries, those happen in Deadline. That way we can queue them, organize them and set priorities," Levi shared.
In addition to file transfers, Whiskytree uses Deadline to process time-consuming FumeFX caches and crowd data in Softimage. Paul Hudson, tools developer at Whiskytree, has executed a fair amount of scripting to customize Deadline plug-ins and even created a proprietary application called XSI Factory, which allows the Whiskytree team to take jobs from inside of Softimage and offload them to Deadline for processing—whether exporting a crowd, processing Arnold Scene Source files or converting geometry.
"It's fantastic that Thinkbox makes the source code available for the plug-ins and in the language of the host application. We tend to start with the shipped versions, which work great out-of-the-box, then heavily modify them to suit our needs," Hudson noted.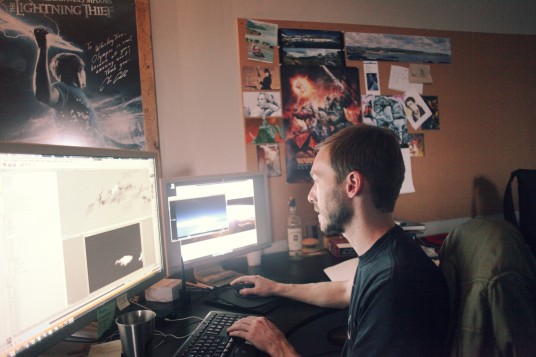 Whiskytree has also relied extensively on Deadline's ability to provide information to Shotgun's production management database. While functionality is now built-in, the studio initially modified Deadline plug-ins to update Shotgun. Currently, everything from scene statistics like memory usage per node, render time per frame and memory per frame, as well as render settings like frame size, render resolution and anti-alias settings are all stored in Deadline. The software then pushes that information to Shotgun, which allows Whiskytree to build statistics and review trends for a particular job.