Autodesk was the primary investor of the Series B financing, but Dassault Systèmes and unnamed private investors also participated.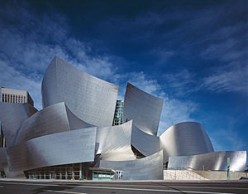 Gehry Technologies (GT) today said it raised $10 million in a round of financing originally announced in October 2011. The earlier announcement focused on a new strategic partnership with Autodesk. GT now says Autodesk was the lead investor in the Series B round of funding.
Gehry Technologies provides design and project management technology and consulting services to leading owners, developers, architects, engineers, general contractors, fabricators, and other building industry professionals worldwide. GT solutions increase creativity and control; reduce project risks, costs, and completion times; and improve processes and decisions through collaboration, project visibility and information access.
This new round of funding brings its venture capital total investment to $15 million. A 'Series B' round is a second round of funding, and is generally considered to be the first opportunity after the initial 'seed' round (the 'Series A' funding) for other investors to participate.
For more background please refer to our original story from October 19, 2011: "Autodesk buys into Frank Gehry's Catia-powered think tank."