Lenovo will be showcasing new products throughout the week at Autodesk University.
Lenovo has introduced ThinkStation P520 and compact P520c tower workstations at Autodesk University. It has also unveiled ThinkPad P52s mobile workstation.
The announcement of the ThinkStation P520 and P520c completes the update for the entire desktop workstation portfolio (including the now available ThinkStation P920 and P720).  The ThinkStation P520 and P520c comprise of Lenovo's new family of mainstream single CPU workstations, claiming to have speeds of up to 4.5 GHz and up to 18 cores for massive compute power. With latest Intel Xeon W processors, the workstations aim to fulfill the demands of industry professionals.
ThinkStation P520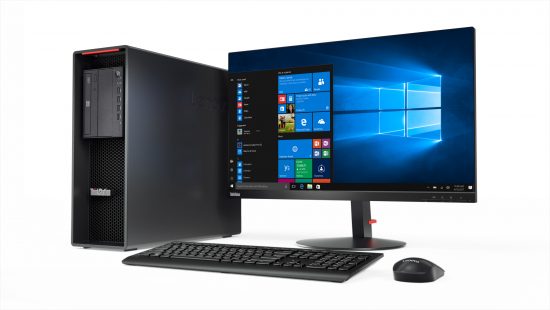 ThinkStation P520 is a single processor workstation with a sleeker chasis. It is said to support 2× NVIDIA Quadro P6000 professional graphics.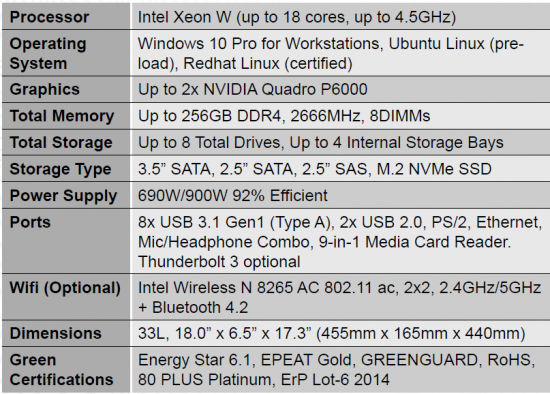 Designed to work with single- and multi-threaded applications at high-clock speed, the workstation targets architects, designers, and engineers. They can run applications related to CAD, simulation, accelerated CAE analysis, rendering, and VR. The workstation offers expansion options and dual M.2 support directly on the motherboard. The data of large design models can be retrieved with optimized storage. Creative professionals can hope to gain peak performance for 3D animation and visual effects.
ThinkStation P520c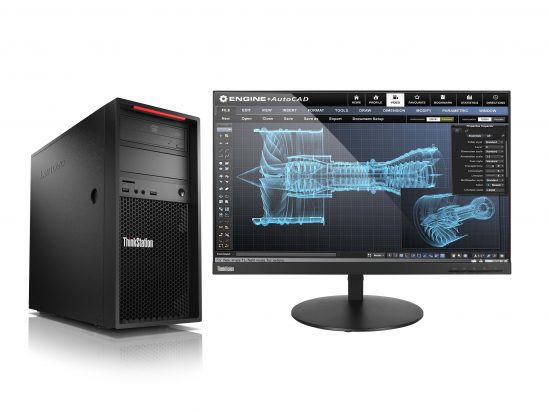 Entry-level, single-CPU workstation claims to offer mainstream performance. It is said to support up to NVIDIA Quadro P5000 professional graphics. The ThinkStation P520c remains cost-effective for educators and students within Media & Entertainment.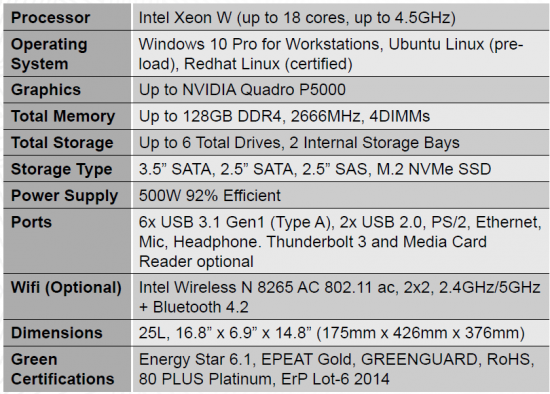 The ThinkStation P520 and P520c also come with support for Intel Virtual RAID on CPU (VROC). Industry professionals can directly manage their NVMe SSDs directly on the CPU—availing full performance potential of the NVMe SSD, without the complexity of a traditional RAID hot bus adapter.
ThinkPad P52s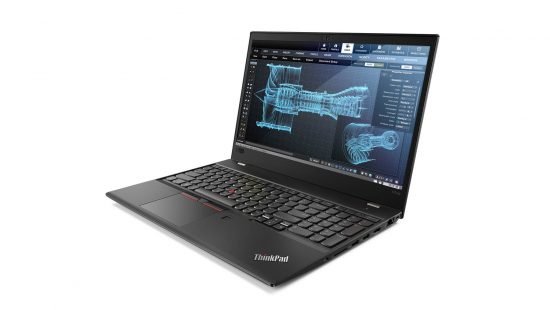 Lenovo is claiming ThinkPad P52s to be the thinnest, lightest quad-core mobile workstation ever. Intel Core processing and brand new NVIDIA Quadro P500 graphics in ThinkPad P52s enable fast, on-screen interactivity with thick datasets, simulations, and 2D image manipulation and painting. Fast memory and optimized storage support for project storage, data caching and real-time playback.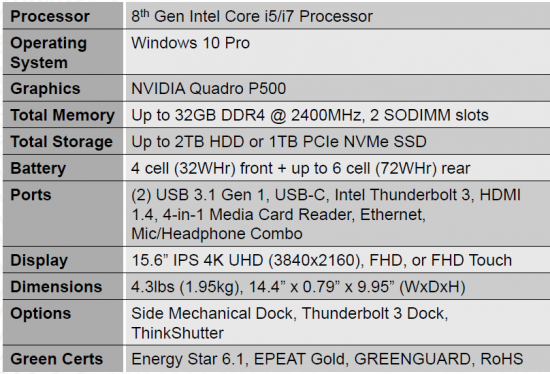 PowerBridge technology offers hot-swappable long battery life to run CAD applications almost all day. New biometric security features like ThinkShutter, IR camera with Windows Hello, and updated fingerprint reader keep data secure in the device.
Lenovo is also including the Lenovo Performance Tuner (LPT), a software program that give users the ability to fine-tune their workstation to their own experience based on their specific software demands. LPT offers:
Application affinity
Application priority
Power management
Resource monitoring and tuning
Graphics management
BIOS management
Predefined profiles for top applications include:
Adjust and manage resources
Customizable
Export and import profiles
The customers' feedback has been incorporated and now users can import and export application profiles—allowing system administrators to customize and share profiles across employee systems.
Lenovo Workstation Diagnostics, a desktop application and free smartphone app, offer users easy-to-follow guidance and troubleshooting. The phone app allows the workstation to communicate directly to mobile device to provide instant diagnostics and potential solutions, if the machine fails to boot.
To learn more about all of these new Lenovo offerings, visit thinkworkstations.com/products .