Unlike the broader PC market, workstations are not nearly as threatened by tablets and smartphones as general-purpose desktop and notebook computers.
The clouds appear to be clearing. Workstation vendors had to be relieved by third quarter market results, as the industry found some sorely-needed footing, yielding some positive—and very welcome—gains. Jon Peddie Research has announced the release of the JPR Workstation Report market quarterly for 3Q12.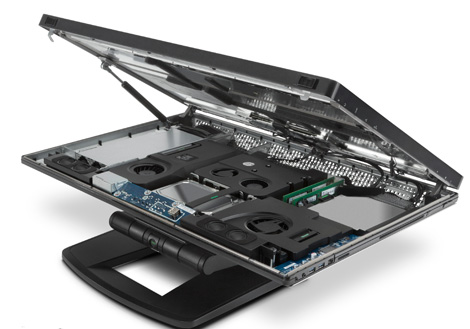 Going back to fourth quarter of 2011, the workstation market had hit some roadblocks, suffering three consecutive down quarters. But that string was mercifully broken in the third quarter of this year. Alex Herrera, JPR Senior Analyst and JPR Workstation Report author, reports that workstation vendors shipped about 932 thousand branded workstations, representing an increase of 5.5% over 2Q12. Especially considering that third quarter shipments often take a dip after Q2, that otherwise modest 5.5% figure is a sight for sore OEMs' eyes.
PCs and workstations are different
Good news in a PC-related marketplace? How is that possible, when the PC market is in a global slump and looking at a contraction for the year? Well, the third quarter results are evidence that, despite sharing much of the same core technologies, PCs and workstations aren't the same thing. "Consumer-grade PCs might be suffering at the hands of tablets and smartphones, but these alternative computing devices do not present the same threat to workstations," points out Herrera.
"If your usage is limited to email, social media and web-browsing, then a tablet might be an attractive replacement for your PC, but the same doesn't hold for professionals that demand the utmost in performance, reliability and ergonomics. For engineers, scientists, researchers and creators of all kinds, there is simply no substitute for a workstation."
"However," added Jon Peddie, "Tablets are finding their place alongside workstations as engineers take them into the field for checking drawings and capturing site data and pictures".
HP holds steady at #1, while Lenovo continues to make strides
With 41.4% of units sold, HP maintained unquestioned control over the workstation market, clearly separating itself from Dell at 30.7%, down from the previous quarter's 32.5%. Lenovo continued its record of steady growth, rising to 13.3%, while Fujitsu rounded out the Tier 1 rankings with 3.9%. Herrera estimates that non Tier 1 suppliers were responsible for the remaining 10.8%.
The related market for professional graphics hardware had been stuck in the same doldrums as workstations, but the third quarter yielded good results for suppliers Nvidia and AMD as well. Sequentially, shipments fell 3.4% to around 1.06 million units, including both deskside add-in cards as well as mobile GPUs. But Herrera points out there were two sides to that coin. "Mobile GPU shipments dropped dramatically for the quarter, but that was likely one quarter's aberration, rather than an indication of any systemic weakness in the segment," Herrera explained. "Consider instead the 7.1% sequential gain in conventional professional graphics add-in cards, and the quarter's results do far more to bolster our confidence than erode it."
About the JPR Workstation Report
Now in its twelfth year, JPR's Workstation Report – Professional Computing Markets and Technologies has established itself as the essential reference guide for hardware and software vendors and suppliers serving the workstation and professional graphics markets.
Subscribers to the JPR Workstation Report receive two in-depth reports per year providing a comprehensive analysis of the vendors and technologies driving the workstation platform. Clients also receive four quarterly reports detailing and analyzing market results for each calendar quarter. For information about purchasing the JPR Workstation Report, please call 415- 435-9368 or visit the Jon Peddie Research website.
Based in Tiburon, California, Jon Peddie Research provides consulting, research, and other specialized services to technology companies, including graphics development, multimedia for professional applications and consumer electronics, high-end computing, and Internet-access product development.