During Avi Reichental's 12-year run, 3D Systems acquired more than 40 companies.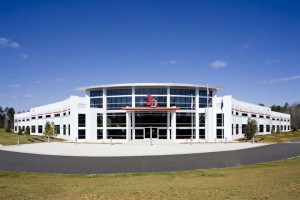 3D printer manufacturer 3D Systems announced today that Avi Reichental has resigned as President, Chief Executive Officer, and as a Director of the Company, effective yesterday. The departure was "by mutual agreement with the Company's Board of Directors."
Reichental was CEO for 12 years. Under his leadership, 3D Systems became an aggressive acquirer, buying a wide variety of software companies, 3D printing service bureaus, distributors, consumer services, and startups in the 3D printing space. One of its more recent purchases was Gentle Giant LTD, which holds franchise rights to 3D print characters from a wide variety of movie and comic book properties.
In early trading today after the announcement, company stock was down 5% to 10.27, below its 52-week low price of 10.30.
An executive search team consisting of founder and CTO Chuck Hull, chief legal officer Andrew Johnson, COO Mark Wright, and CFO David Styka will immediately begin the search for a replacement. Johnson will serve as interim CEO during the search period.
What do we think?
From January 3, 2012 to today, 3D Systems acquired 28 companies, issued three secondary stock offerings, and split its stock 3-for-2. Previous years during Reichental's tenure were just as busy. In this writer's opinion, the first job of the new CEO should be to unwind much of what has happened in the past few years and refocus on being a 3D printer manufacturer.