Forrester Research study shows leading advertisers are seeking out agencies with media design capabilities. Firms with rich digital media capabilities can compete with those who have not made the leap to digital.
New research from Forrester Consulting sponsored by Autodesk reveals that engaging customers online is becoming increasingly challenging for advertisers, as consumers today are quick to compare content on the web to the latest Hollywood blockbuster, console game or television show.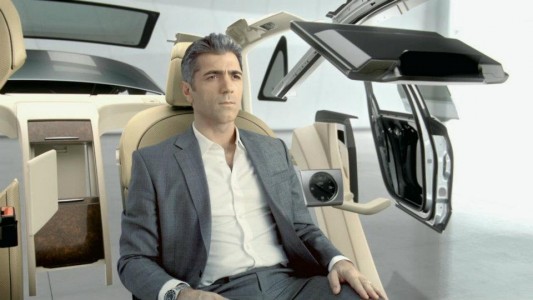 Forrester Consulting interviewed executives at twelve leading digital agencies in the United States and Europe and concluded that, "rich digital media is not just a trend; it's the future of advertising. Agencies leveraging innovative design tools and technology have proven their effectiveness in driving higher engagement online in a cluttered web environment." According to Forrester, advertising and digital agencies with media design capabilities have a distinct competitive advantage over firms without similar resources.
"The fire starter is always storytelling. If both the story and experience are good, people will talk about it in their social networks," said David Ericksson, CEO, North Kingdom, a Stockholm-based digital agency with an impressive client roster that includes global brands Adidas, Toyota, Coca-Cola and Disney. "3D content creation has always been core to what we do and having access to the same tools as the bigger studios makes us competitive in the global arena. We would never be where we are without these tools and technologies combined with our talent."
According to Forrester, video advertising is the fastest-growing segment within interactive marketing. The independent research firm expects interactive marketing spend to approach $77 billion by 2016, a 100% increase over what companies invest in interactive marketing today.
The Forrester study shows agencies are using rich digital media in eight key areas:
Virtual photography
Animation and motion graphics
Interactive displays
Product demos
Game-like experiences
Social media drivers
Online and mobile advertising
Video production.
The expansion is being driven by a unique confluence of elements, including increased consumer access to professional video programming online; rapid growth in the tablet and mobile device market and increased consumer expectations for high-quality content.
"We have noticed a marked increase in new customers from digital and traditional advertising agencies licensing our software," said Maurice Patel, head of industry marketing, Autodesk Media & Entertainment. "Rich digital media empowers advertisers to tell richer brand stories, drive deeper engagement and ignite conversations on social channels such as YouTube and Facebook. These experiences increase fundamental engagement metrics such as time on-site, as well as improve metrics such as lowered bounce rates."
More information is available by reading the Forrester study, "How Advertisers Are Driving Higher Online Brand Engagement with Rich Digital Media," November 2011.