Makeosity is connecting Bronx students with design and business training. Now a novel scooter is awaiting Kickstarter funding.
A group of Bronx, New York tweens and teens is hoping to attract enough interest on Kickstarter to fund completion of their Energy Scooter, a novel two-wheeled kid scooter that also charges a mobile device. The kids and their mentors have modeled their idea in Autodesk Fusion 360 and built wooden prototypes, and want to turn their idea into a salable product.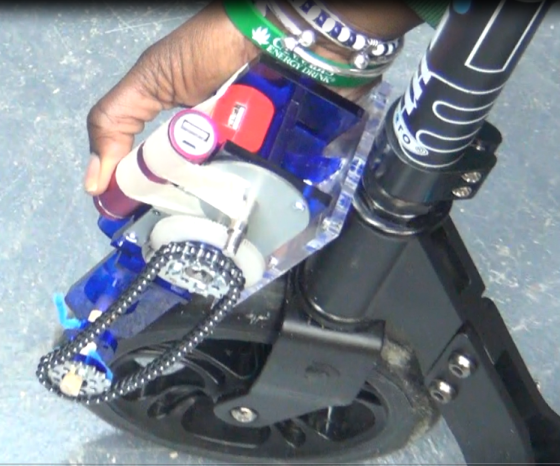 The kids are supported by Makeosity, a NYC-based online and in-school community of teachers and mentors, who help kids dram bigger with DIY and STEM ideas and projects. Their slogan is "Invent your best; we'll do the rest."
Makeosity provides both professional teacher development to encourage science, technology, and math in the schools, but also sponsors after-school programs for kids who want to experiment with new technologies and potentially develop products for market. "Through these activities, we are supporting the next generation of makers, innovators and entrepreneurs," says Karen Kaun, founder of Makeosity. "This is important because these young people will become masters of their own future and contributors to society in very significant ways."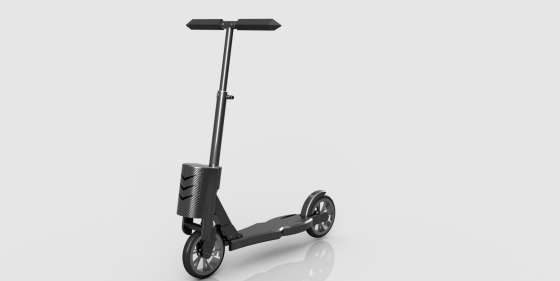 In the Energy Scooter project, students used Fusion 360 to design a prototype that generates electricity to charge handheld devices like mobile phones when foot-peddled by riders. Their goal is to encourage urban children to get out and exercise more while staying connected to their friends.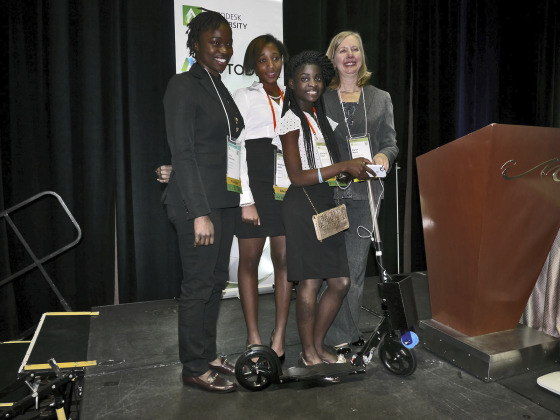 The students began the project by building a wooden model that has now evolved to a working prototype in metal and carbon fiber. The students modeled the energy scooter with help from an Autodesk team member who taught them how to use the program over Skype. One of the students is already teaching classmates how to use Fusion 360, and the team is also introducing younger students to 3D modeling with Autodesk Tinkercad.
The Kickstarter campaign ends December 31, and is not yet fully funded.