The most talked about companies and products in design/engineering software in 2014, and how they will be trending in 2015.
By Randall S. Newton
As managing editor of JPR's GraphicSpeak website, I travel to a wide variety of industry events in the course of the year. I sit through presentations, conduct interviews, and generally try to soak up as much information as possible, then sift it down and try to report what is most meaningful. But there is another side to attending events that is just as enlightening. It's not about the questions I ask, but about the questions others ask me. "What's with [Company A or Product X]" is something I hear a lot.
Looking back over the year, certain companies and products come up in conversations more than others. In no special order, here are the ones I got asked about the most in 2014. I also offer my opinion as to how they will be trending in the "What's with them?" conversations in 2015.
GrabCAD
Hardi Meybaum created a benevolent monster with his online 3D model sharing service for mechanical designers. There are now more than 1.5 million users of the free GrabCAD Community. Late in 2013 and early in 2014 GrabCAD announced alliances left and right; it seemed everybody wanted to be associated with them. There was constant speculation they would be acquired by one of the major MCAD vendors. Then in September GrabCAD was snatched up by 3D printing maker Stratasys, a move that left most observers slack-jawed. It's all about collaboration, assured Stratasys CEO David Reis. Oh yes, collaboration for sure, and keeping up with that wild-spending competitor 3D Systems.
GrabCAD "What's with them?" 2015 trending prediction: Down. No longer a start-up darling, its many alliance partners are now quietly distancing themselves. GrabCAD will be too busy selling its Workbench visual PDM to its existing free community and to Stratasys customers (i.e., making money) to be as interesting as before.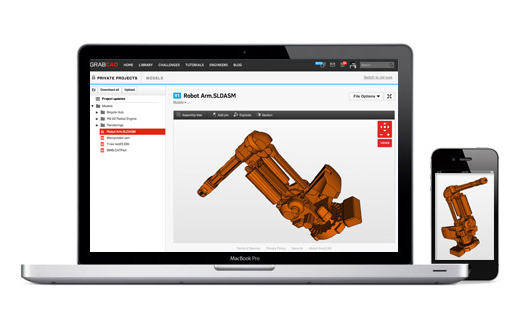 Aras Innovator PLM
For years Aras labored in obscurity, offering an open source PLM platform to anybody who would download it for free. The leading PLM analysts dismissed it as irrelevant and beneath their dignity to discuss in the same conversions as PLM from the big boys (Dassault Systèmes, Siemens PLM, and PTC). But a funny thing happened on its way to its predicted move from obscurity to oblivion: mid-size manufacturing firms tried it, liked it, and standardized on it. The community of users grew and grew. In 2014 the stodgy PLM analysts could ignore Aras no longer, and had to admit there was good stuff there. It is the only server-based PLM system based on Microsoft .NET technology, a familiar friend to IT directors in mid-sized manufacturing firms, and it was the first server-based PLM product to introduce a cloud version.
Aras "What's with them?" 2015 trending prediction: Up. 2015 could well be the year of PLM backlash, when a critical mass of manufacturers say "Enough!" to PLM installation that take an army of consultants to install, a platoon of consultants to modify, and a devoted staff to manage on a day-by-day basis. Aras and Autodesk (see next) will benefit the most.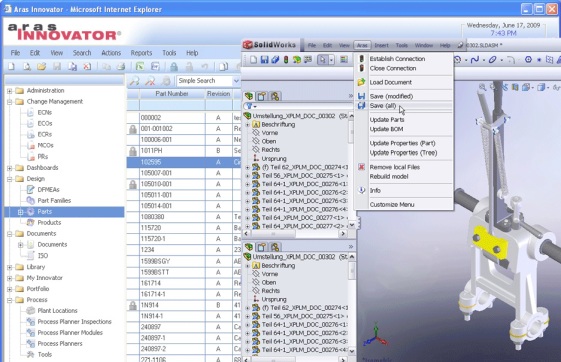 Autodesk PLM 360
For years Autodesk mocked PLM, but then had a change of heart. "We waited until we could do it our way," said Autodesk's Buzz Kross at the launch of PLM 360 in 2012. Two years later, it turns out others agree. In a briefing with the press, Autodesk let it be known that between 50% and 60% of the growing PLM 360 user base is SolidWorks users. With more than 500 companies now actively using PLM 360, the percentage from SolidWorks is quite an interesting—and revealing—statistic. Dassault Systèmes has plenty of PDM/PLM solutions to sell to its installed user base, but they are starting to vote with their budgets for the Autodesk solution.
Autodesk PLM 360 "What's with them?" 2015 trending prediction: Up. As long as Autodesk makes the first three seats of PLM 360 free—and as long as the average SolidWorks customer has three licenses—there will only be more talk about PLM 360, not less.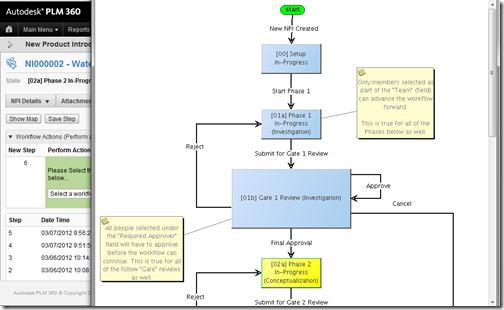 Graebert Mobile CAD
Mobile is eating the world, so they say. So why is there no full-featured CAD on a mobile device? Vendors have been offering a lot of reasons that sound like whining. Finally Berlin-based Graebert—the CAD company you've probably never heard about before yet it has 6 million registered users—decided enough is enough and went to work on a stand-alone mobile CAD app. It is still in beta as 2014 ends, but it promises to push the competition which still offers CAD viewers and CAD mark-up but not CAD creation on mobile devices.
Graebert Mobile CAD "What's with them?" 2015 trending prediction: Up. 2D CAD on a mobile device just makes too much sense, and right now Graebert is in the catbird seat.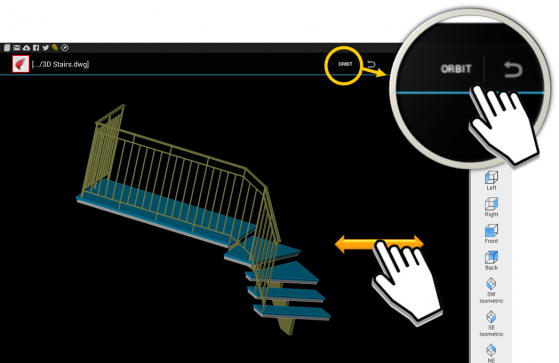 Oculus Rift
Usually when a small start-up with some buzz gets bought by a big name, that's the end of the buzz. But not Oculus. Facebook has allowed the Oculus team to be a small think tank inside the big social beehive. New uses—all experimental—for the Rift virtual reality goggles pop up all the time; you've read about some of the more interesting ones in this newsletter.
Oculus Rift "What's with them?" 2015 trending prediction: Up. Way up, hockey stick up. Gaming is just the foot in the door for this technology, which is as white-hot as Google Glass is ice cold.