SEU14: Solid Edge ST7 featured at upbeat conference in Atlanta, Georgia.
The Solid Edge group inside of Siemens PLM represents a feisty upstart in a big company that's part of an even bigger, much larger parent company. That might sound like a pretty tough identify challenge, but Solid Edge revels in its status: equal parts gang of outsiders and company favorites.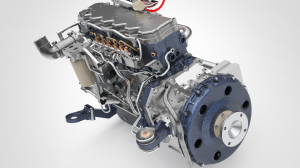 Siemens' Solid Edge University is going on as this is being written. It is an example of the commitment Siemens PLM has made to its mainstream design and PLM division and Solid Edge has been growing as a result of that commitment. The company highlighted its latest version, Solid Edge ST7 at the conference being held in Atlanta.
At Solid Edge U, VP and GM Karsten Newbury put the spotlight on Solid Edge's customers including Swiss Ski manufacturers Stöckli , Flexipump, a product developed at the University of Bath to give farmers in developing regions a more dependable tool for irrigation, and Razor Scooters, who used Solid Edge to develop the Crazy Cart for daredevil kids.  Newbury said,  "at Siemens we develop software for our users," a message in line with the overall Siemens PLM message. Siemens PLM CEO Chuck Grindstaff likes to say "we won't let our customers fail." The company also highlighted new third party applications being developed on the Solid Edge API. The company announced that the number of  Solid Edge apps has grown to 500.
Siemens sums up the new features in ST7 this way:
3D Sketch for expanded and more efficient 3D modeling
Faster performance for massive assemblies
Create amazing product images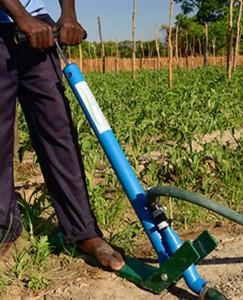 The company's engineers walked through new features and put the emphasis on speed and rendering. The company has improved the sketching capabilities in Solid Edge; they've improved the interface and, says Newbury, Solid Edge is easier to learn and put to work. For instance, the new version of Solid Edge has expanded tooltips and a new start page which offers learning paths for new users.
The 3D Sketch functionality in Solid Edge ST7 offers several modeling scenarios giving uses a fast, visual way to get to their desired design.
Solid Edge's new rendering capabilities come from Luxion's KeyShot, which has is accessible from Solid Edge ST7 via plug-in. Previously, Solid Edge relied on rendering from Lightworks. Solid Edge says rendering is now up to five time faster according to their internal tests.
Solid Edge has support for Microsoft's SharePoint to improve design management and collaboration. SharePoint provides a central location for user interactions and workflows for common tasks, which make it easy for people on a project to communicate via email, send links to relevant files, and track progress. Apparently Microsoft's relationship with Solid Edge is deepening because the new Surface Pro 2, Microsoft's lightweight all-in-one tablet has support for Solid Edge with specific touch gesture.
Solid Edge has also deepened its direct manufacturing capabilities with improvements to the Geomerics CAMWorks feature in Solid Edge. It now has multi-axis milling, wire EDM, and mill-turn capabilities.
What do we think?
Siemens PLM is deliberate in its ways. It took the company a while to figure out what they wanted to do with Solid Edge, but now the company is all in. Mainstream 3D CAD is a competitive market and Solid Edge is catching up fast.
For more on ST7 see Siemens' summary: 
www.siemens.com/plm/st7