Other new features include new support for JT and 3D PDF, and new synchronous technology capabilities for working with assemblies. The product update will ship later this year.
With more fanfare than in the past, Siemens PLM Software this week introduced the latest update to Solid Edge 3D design software. Solid Edge ST4 includes a wide range of new features including enhancements to synchronous technology, improvements to its use of the JT data format, new tools to accelerate sheet metal design validation, and refinements to its existing 2D drafting capability. Siemens PLM often refers to Solid Edge in its marketing as a "hybrid 2D/3D CAD system."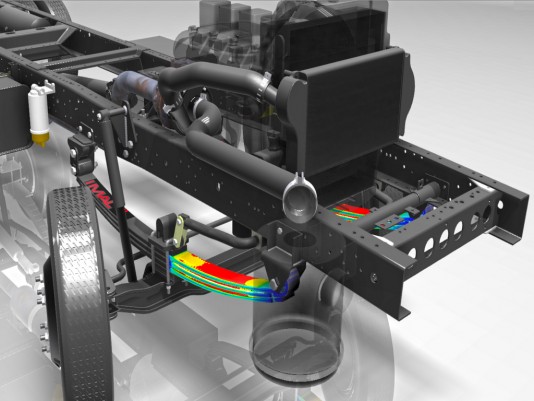 Synchronous technology is the Siemens PLM entry into the world of direct editing of parametric models. It was created by the Solid Edge R&D team, led by Dan Staples and Bill McClure, and has been incorporated into both Solid Edge and NX, Siemens' enterprise-class 3D design product. The version number, ST4, means this is the fourth edition of Solid Edge since incorporating synchronous technology.
Despite being a distant third in North America among 3D design products for mainstream design, Solid Edge has been doing quite well in emerging markets. A recent survey by global engineering services marketplace GrabCAD showed Solid Edge second only to SolidWorks in popularity among site users.
Updates to drafting features were the most-requested item from Asian users, a Siemens representative told us, where 2D representations for manufacturing are still the norm. Improvements to 2D drafting include enhancements to the table customization feature, annotation and dimension control, creation of customized view captions, automatic view scaling on individual drawing sheets, and more.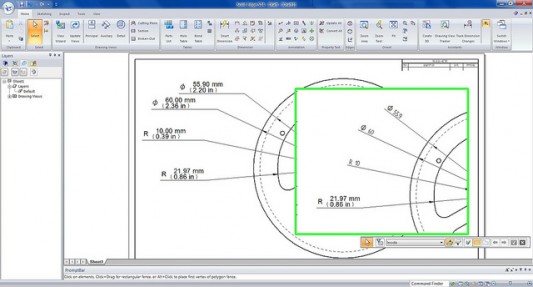 New features that use synchronous technology include automated "live sections" capability to create and edit revolved parts, new 3D modeling relationships to facilitate the centering, offsetting and editing of native or imported geometry, new 3D assembly relationships to automatically position parts in an assembly to avoid part interference, enhancements to the exploded views capability, and a new parts management system that provides a dedicated portal for the configuration of 3D standard and supplier parts in native Solid Edge format. This last feature comes through a new partnership with Cadenas GmbH, a German software development house.
BEUMER Maschinenfabrik GmbH & Co. KG is a Germany-based manufacturer of machines for logistics and shipping industry. "Using new commands based on synchronous technology allows us to edit a 3D model directly in the context of an assembly without the need to work with 2D sketches, making product design much faster," says mechanical engineer Volker Horstmann. "We can now control the design work much better, see the results instantly and accept, edit or reject the solution immediately."
Solid Edge becomes the first mainstream 3D design product to incorporate JT in assemblies. JT is the lightweight 3D data format invented by Siemens PLM; it is popular in aerospace and automotive manufacturing. The addition of JT makes it possible to do fully associative updates from JT data content from other sources, reducing data compatibility issues.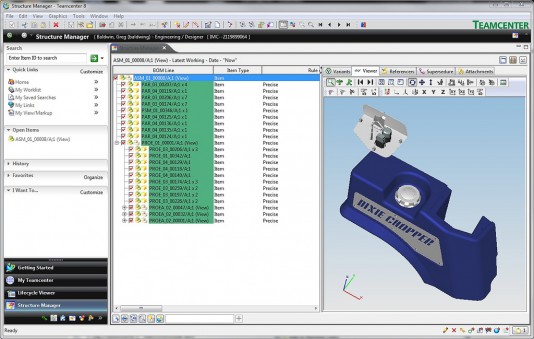 This update also adds new support for 3D PDF, which is seeing renewed interest from manufacturers since Adobe turned over responsibility for the technology to Tech Soft, which acquired Adobe's 3D R&D team last year. Product and manufacturing information (PMI), dimensions and annotations are included in the PDF document, together with a schematic of the assembly structure. While JT can be used during design, 3D PDF is for communicating 3D product information and ideas to downstream users of product information.
Solid Edge has long been known as an exception tool for sheet metal design. This update includes several enhancements to improve engineering simulation and design validation in sheet metal design. Sheet metal mid-surface creation is now available at the assembly level. A new capability to unite surface and solid bodies improves finite element mesh reliability across very complicated parts. New options to refine and control meshing, such as setting minimum element on an edge and max elements for small features, lets users increase detail for more accurate results. Surfacing tools can be used for creating mid-surfaces of general thin parts, such as plastic parts, to speed results and increase solve reliability. Together these features provide make it easier to optimize a design and obtain faster results on complicated models where sheet metal parts are included.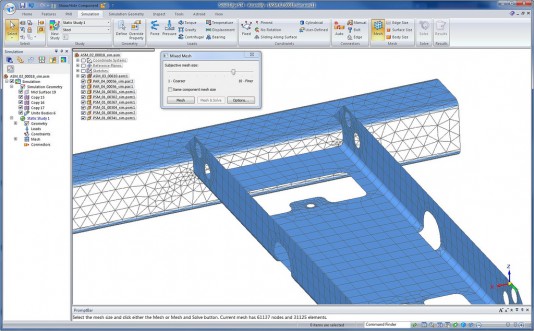 Siemens PLM says Solid Edge ST4 is expected to be available in the third quarter of this year. For more information: www.siemens.com/plm/st4.