A connection between design and visualization saves users time and well as help to maintain quality.  
It is now easier to turn Solid Edge 3D models and assemblies into high quality visualizations thanks to a new LiveLinking plug-in connecting Solid Edge to the popular CAD rendering tool KeyShot from Luxion.
By connecting to KeyShot from within the CAD environment, engineers and designers can increase speed and quality of their photorealistic 3D renderings, animations and interactive visuals. The integration allows KeyShot to be launched directly from the Solid Edge interface, automatically sending both the design and all the assigned material appearances to KeyShot.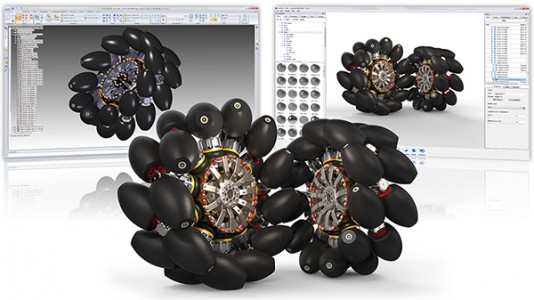 The KeyShot LiveLinking technology maintains a connection between the 3D model and the rendering environment. Changes to the model are automatically pushed to the rendering environment, making it unnecessary to start the process each time the model is updated. Existing material assignments, animations, lighting, and camera settings in KeyShot are also maintained and updated.
The integration with KeyShot also allows users to transfer material assignments over to KeyShot for further development and for the creation of KeyShot animations.
The plugin for KeyShot and Solid Edge ST6 will be available free of charge from the KeyShot website at www.keyshot.com/plugins.
What do we think?
The live link between Solid Edge and Keyshot isn't a "single source of truth" PLM-style integration, but it doesn't have to be. The convenience of keeping a model or an assembly in sync with its visualization goals will be a real time-saver for Solid Edge users.