New PartXplore can share machining data with mobile devices.
By Tom Lansford
CADplace
The CAM experts at Vero Software delivered enhancements to the flagship WorkNC product as well as transforming the WorkExplore product into PartXplore to cover the entire family of Vero CAM products, and launched them recently at Industrie 2015 in Lyon, France.
CIMdata recently ranked Vero Software as the largest CAM vendor with more twice the installed licenses of the nearest competitor. And the market leader showed off new features for key products at the Industrie 2015 event. CADplace met with Vero's Jean-Louis Humbert and he explained the enhancements and new features of WorkNC and PartXplore; see the video link at the end of the article.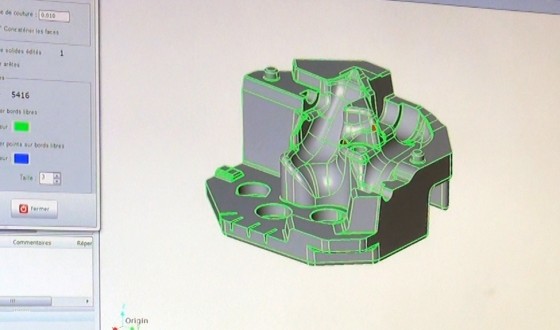 PartXplor is a renamed and updated version of WorkXplore, used to perform part diagnostics, create assembly instructions, and prepare for 3D model production. A new accompanying Xplor Mobile app shares data with Android and iOS handhelds.
For version 24 of WorkNC, Vero Software has delivered features that increase precision, reliability, and productivity. These include very precise visualization of excess material, smoother tool-paths, easier & automatic transformations for milling setup, direct import of NX format files, and faster collision detection processing.
Seeing clearly the areas with excess material after milling can speed up the finishing process. The new version of WorkNC allows the operator to see areas of left over material on the part of different thicknesses and viewed using different colors. The setup allows completely customized granular coloring of left over material. The simplicity of the feature is matched by its usefulness. It allows the operator to optimize the cutting as well as the finishing.
Continue reading here: WorkNC accelerates programming and setup with improved tool-path duplication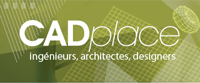 CADplace provides information on the CAD and professional design market In German, French and English. Tom Lansford has been working in the professional graphics market for more than 25 years.

Caption for video: Jean-Louis Humbert, International Technical Director at Vero Software, presents enhancements to WorkNC and PartXplore.