Oprah Winfrey's O Magazine gets a custom version of Autodesk Sketchbook for its readers.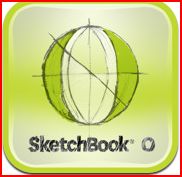 When Oprah Winfrey talks, marketing listens. If she casts her gaze upon your product, business changes. The broadcasting mogul—who for years has been giving away cars, washing machines, and many other "favorite things" on her daytime TV show—has made it clear to her viewers the iPad is a life changer. One day she gave everyone in the studio audience their own iPad.
Now the Oprah aura has extended to Autodesk, who this week is unveiling a custom version of SketchBook called SketchBook O App for iPad. The combined Autodesk/Oprah PR machine describes it as "an innovative painting and drawing app created specifically for O [Magazine] readers."
Winfrey has referred to SketchBook for iPad as one of her favorite apps, so perhaps it was only a matter of time before her people reached out to Autodesk.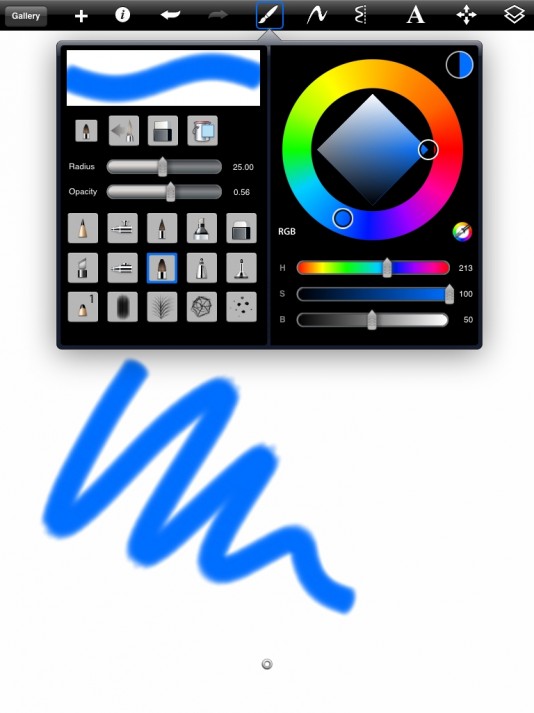 The story starts when the editorial team at O Magazine (owned by Hearst Communications) decided the February 2011 issue would have Creativity as its theme. At first the editors thought of commissioning special software for their existing iPad version of O Magazine. But then someone noticed that several staff members were already using SketchBook, and that Winfrey was also a user. They approached Autodesk, who was only too happy to supply a custom version of SketchBook for O Magazine readers.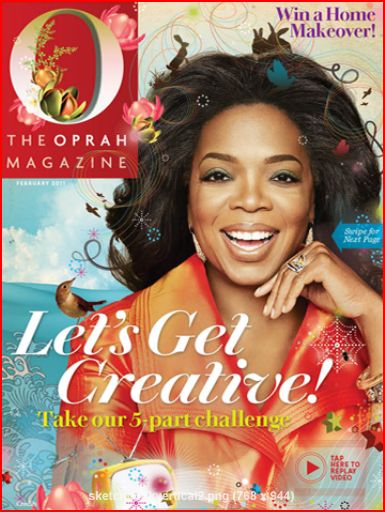 The software will be used in part of a Creativity Challenge, five tasks created by writer and filmmaker Miranda July. All of the exercises are designed to be documented, with the option to send completed works to oprah.com for an opportunity to be shared in a Creativity gallery.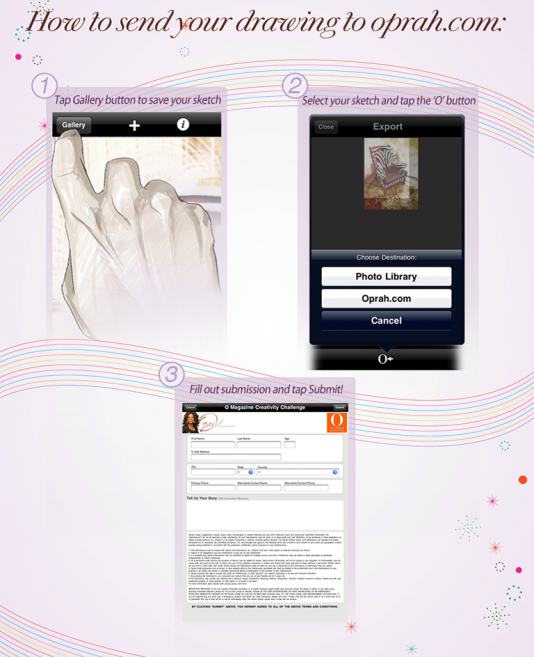 For the assignment, "Draw Their Hair," readers are asked to think of the people who affected them in the past year, "whether they enraged you, made you feel lustful, brought out your tenderness, etc." Readers can then use the app to draw their hair, and caption the result with the feeling elicited by the person. SketchBook O users can export the drawings to their photo library or send them directly to oprah.com/creativity; the app has a button for that.
The feature set of SketchBook O is similar to the scaled-down SketchBook Mobile for iPhone, and is free to download for a limited time. The free software comes with a discount offer to upgrade to the full iPad version.
What we think
The whole point of SketchBook O—beside the obvious marketing coup—is that O's people and A's people both want to empower "everyday people" who might think they have no artistic creativity to just try. Making it easy for anyone to draw or sketch is not trivial. But given the right app—one that delivers on the iPad "magical experience" model—drawing can be fun for the most right-brained types (I speak from personal experience).
Congratulations to Autodesk for winning the lottery, marketing style.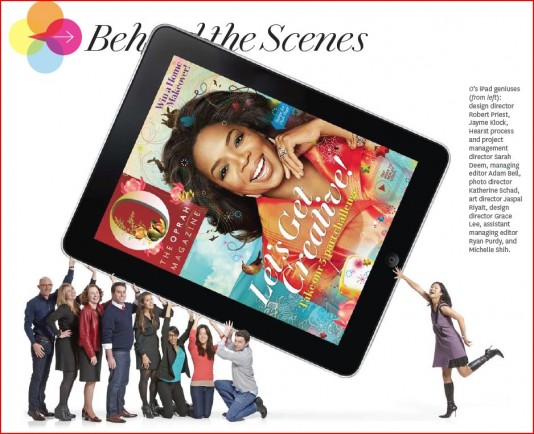 –RSN