This marks the eighth purchase of an industrial automation software company since acquiring the former UGS, now Siemens PLM Software.
Today Siemens acquired Kineo CAM, a maker of motion planning software for industrial applications. The software line is used for collision avoidance, path planning, and similar motion optimization work in automotive, aeronautics, and shipbuilding.
Kineo CAM software products are delivered as application software to end-users and as software libraries to CAD and CAM software vendors and OEMs of advanced robotic systems. The two companies plan to continue with all the current Kineo CAM product lines. The purchase price was not disclosed. Kineo CAM will join the Siemens PLM Software business unit.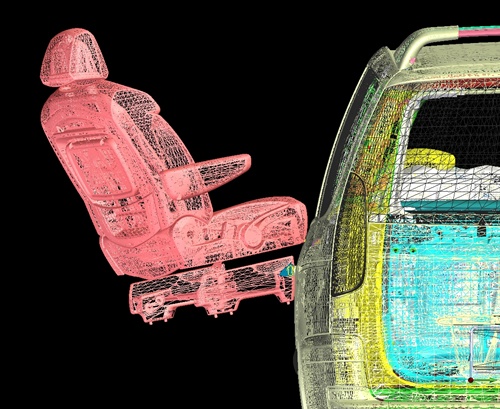 Kineo CAM products are used in settings where both manufacturing and deployment need to be studied for motion issues. For example, in the automotive industry, by using Kineo CAM software modules a car manufacturer can better plan how to install an item, such as a car seat or a dashboard, and how to disassemble it again for maintenance. In other use cases the software modules from Kineo CAM help to optimize motion and path planning for robotic movements. Last year Kineo CAM introduced a product that allowed a robot to navigate in a nuclear plant's hot zone using 3D point cloud data without an added step of converting the data to a different format (such as CAD data).
The purchase of Kineo CAM is the eighth Siemens acquisition in industrial software since acquiring the former UGS in 2007, renaming it Siemens PLM Software. The others are:
Since acquiring the former UGS in 2007 and renaming it as Siemens PLM Software, Siemens Industry Automation Division has since acquired eight other industrial software applications:
Innotec (Germany, 2008),
Elan Software Systems (France, 2009),
Active Tecnologia em Sistemas de Automação (Brazil, 2011),
Vistagy (USA, 2011),
IBS AG (Germany, 2012),
Perfect Costing Solutions GmbH (Germany, 2012)
VRcontext International S.A. (Belgium, 2012)
Kineo CAM (France, 2012)
Related
Kineo CAM finds a software shortcut for nuclear plant robots