All portables are not the same—by a long shot.
There are currently almost two dozen Ultrabooks on the market; for our first round of testing we have two on hand. (See "Just how ultra are some of those Ultrabooks?") And we have an AMD Trinity-based laptop for comparison. We put those three units through a couple of tests, specifically the FinalWire AID64 suite, and 3Dmark11. The results were surprising, and a little disappointing.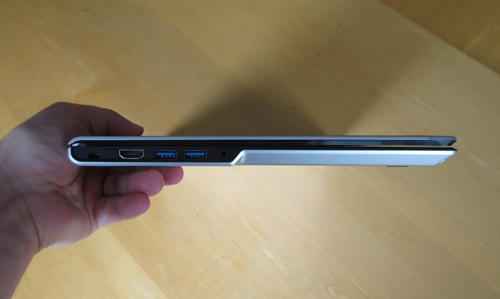 The three machines were similar but not exactly the same.

Using FinalWire's AIDA64 and taking the total of all the tests, we got the following results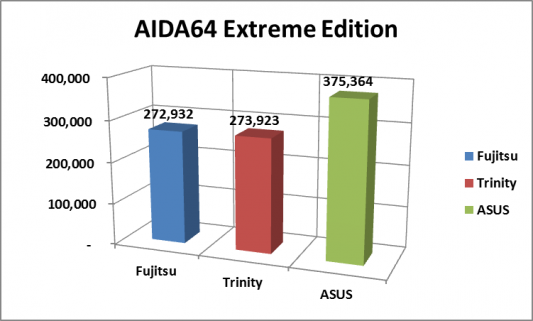 For graphics, we used 3Dmark11 and ran the Asus Zenbook with just the embedded core i7 HD4000 GPU and with just the discrete Nvidia GTX620 GPU.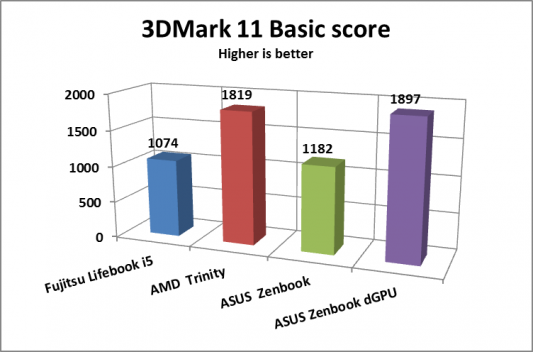 We started out with great expectation on the graphics tested and then had to keep backing off down to 1024 x 600 resolution to get a useful FPS score.
Our take
The Asus Zenbook is clearly the big winner based on the above tests, and the Ultra Factor. What's more the Zenbook has a backlit keyboard and IPS display.