The industrial giant will add Mentor to its existing PLM division. The price was 21% higher than last Friday's stock price.
Siemens (OTCMKTS:SIEGY) today announced it has reached a merger agreement with Mentor Graphics (NASDAQ: MENT) by which the industrial giant will acquire Mentor for $4.5 billion. The price represents a stock value of $37.25 per share. The offer is a 21% premium to Mentor's closing stock price on November 11, 2016, the last trading day prior to the announcement.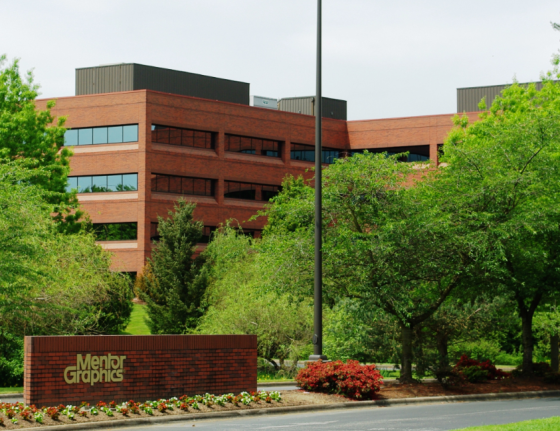 Noted activist shareholder Elliott Management, which has a stake in Mentor, has committed to support the transaction.
There was recent speculation Mentor was shopping for a buyer (see GraphicSpeak: "Is Mentor Graphics seeking a buyer?"), and Siemens was one of the names floated as a potential buyer.
The acquisition makes the Berlin-based Siemens the leading name in simulation and analysis, with a broad portfolio that includes its foundational Nastran analysis portfolio, and new software products from Mentor in electronic design automation (EDA), mechanical analysis, IC development, and more.
Siemens cited the merging of the electronic and the mechanical as a key driver for the acquisition. "These capabilities are essential for today's smart connected products such as autonomous vehicles," the company said in a statement. "The combination provides mechanical, thermal, electronic and embedded software tools which will allow Siemens' customers to further accelerate their innovation, drive production efficiencies and optimize the operation of their products in the field."
Mentor is headquartered in Wilsonville, Oregon and has employees in 32 countries. In its fiscal year ended January 31, 2016, Mentor had over 5,700 employees and generated revenue of approximately $1.2 billion with an adjusted operating margin of 20.2%.
Siemens says it expects to achieve synergies through a combination of revenue growth and anticipated margin expansion, with earnings before interest and taxes of more than €100 million ($108.5 million) within 4 years. The deal is subject to customary closing conditions and is expected to close in the second quarter of 2017.
What do we think?
For a while Siemens has been talking about its vision for the future of manufacturing; now it is acting to fill in the missing pieces. The Siemens Vision 2020 plan calls for creating a "Digital Industrial Enterprise" by expanding its software portfolio. In Mentor, Siemens buys an established technology leader with almost no overlap in product offerings.  
This deal should be looked at as part of a larger plan, and sheds additional light on last week's announcement about Siemens buying approximately €70 million ($76 million) in Bentley Systems secondary stock. (See GraphicSpeak, "Siemens takes ownership stake in Bentley via strategic alliance.")  Siemens, a manufacturing giant for more than 150 years, is betting on software as the key to its future.