Siemens is acquiring
€70 million in Bentley secondary stock as part of the wide-ranging technology development plan. The two have been forming an ever-deeper alliance since 2012.
Siemens and Bentley Systems announced today a new strategic alliance to advance their existing technology development relationship. The two will work to extend infrastructure project delivery into new cloud-based services. Siemens will also take an ownership stake in Bentley, buying approximately €70 million in Bentley secondary stock.
The two companies say they will initially invest around €50 million in developing joint solutions in the areas of Energy Management, Power Generation, Building Technology, and Mobility. The goal, according to a statement released by the two companies today, is "new cloud services for a connected data environment to converge respective digital engineering models from both companies."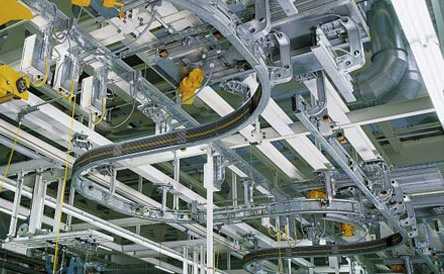 The companies say the new investment initiatives will involve "virtually all" Siemens divisions. The plan is to use intelligence gathered by Siemens solutions in Bentley's complementary applications for design modeling, analytical modeling, construction modeling and asset performance modeling. The goal is "integrated and accessible digital engineering models," sometimes known as a digital twin. It is the alignment and joint use of physical engineering models in their 3D physical reality context: Bentley's design and asset management software and Siemens' functional engineering 2D models.
Track record of working together
Siemens and Bentley Systems have a been engineering collaborators since 2012, with new deals announced yearly that extended the nature of their technology alliances. Most recently, Bentley's reality modeling software has been integrated into Siemens Process Simulate to leverage laser-scanned point clouds in modeling the existing context of brownfield industrial environments. The announcement cites the work of automotive industry manufacturer Turnkey Manufacturing Systems. TMS successfully employed reality modeling to create a digital twin of their production line to enhance planning and validation processes.
Klaus Helmrich, member of the Managing Board of Siemens AG, said, "This move further extends our industry software ecosystem from 2D to 3D software solutions, taking the simulation portfolio in our Digital Enterprise offering to a new dimension. We're rigorously executing our 'digital twin' vision from virtual planning to the real product to the benefit of our customers who themselves are driving digitalization across their value chains. Bentley Systems' independence, track record in interoperability and leadership in engineering- and design-software make them our ideal partner for this undertaking."
Bentley Systems CEO Greg Bentley said, "Only with Siemens could we so purposefully advance beyond merely linking the 'Industrial Internet of Things' to ultimately leverage digital engineering models for visual operations and connected infrastructure asset performance. Given our long history of sharing complementary technologies, we are very excited to now contribute so broadly to Siemens' industrial digitalization leadership."