An elite 15'-inch model designed to lure MacBook Pro users in media and entertainment.
By Alex Herrera
As 2015 came to a close, HP Inc. was busy following on the heels of Intel's Skylake launch with a broad product refresh of its own, both upgrading and expanding on its line of ZBook mobile workstations. When it did, the company made it clear where it was focusing its new wares: 15.6-inch models.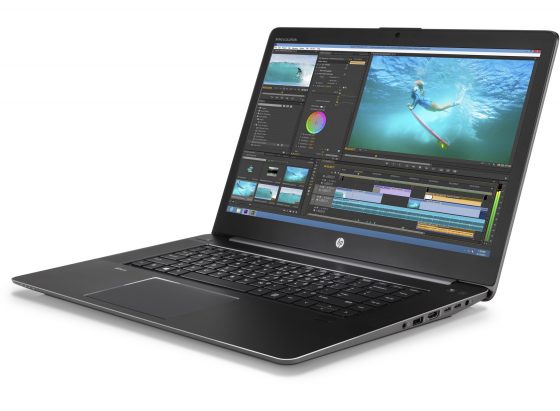 In comparison to the 14-inch and 17.3-inch display form factors for mobile workstations, 15.6-inch models have long represented the historical Goldilocks sweet spot—big enough without being cumbersome—and garnered the lion's share of dollars spent on mobile workstations. So when Skylake rolled out in December, HP unveiled not one or two but three 15.6- inch, third-generation ("G3") ZBook models: the ZBook 15, ZBook 15u, and ZBook Studio.
The thin-and-light HP ZBook Studio G3 is the elite offering of the new batch of ZBooks. Both svelte and stylish, its appeal is broad, encompassing a wide range of professionals already using Windows or Linux workstations. But we think HP crafted this machine not just for existing customers but to lure new buyers from a segment the company has identified for some time as ripe for the picking: the media and entertainment community, many of whom are currently on MacBooks and may be contemplating a switch to the Windows platform. In that regard, the ZBook Studio looks like a replacement for HP's Omen Pro mobile workstation, introduced about a year prior with similar features and form factor.
You can read the rest of this review at our sister website, Jonpeddie.com; http://jonpeddie.com/reviews/comments/hps-zbook-studio-g3