Nvidia Pascal technology in the (literally) coolest board.
By Robert Dow
The Performance segment graphics add-in boards featuring Nvidia's new Pascal processor were released June 10. Nvidia has been promising a 3X performance boost from the GTX 970, a faster clock, and more memory, all while consuming less power. Our friends at EVGA provided us with their version of the board, the EVGA GTX 1070 with ACX 3.0 cooling, which features increased heat pipes and copper contact area for cooler operation, and optimized fan curve for quieter game play.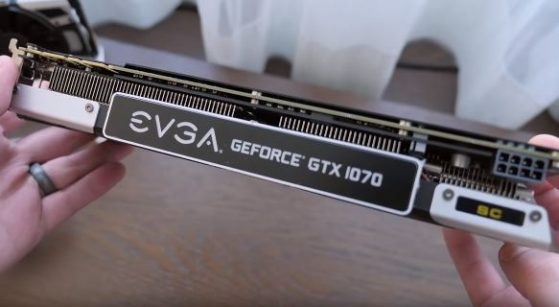 EVGA tells us the ACX 3.0 cooler has optimized swept fan blades, double ball bearings, and an extremely low power motor. Why? More cooling, less power. The power consumption of the fans can directly affect the maximum overclocking capability. Overclocking is limited to the maximum power target for the board, and includes the fan power consumption. Therefore, the lower the power consumption from the fan, the more power available for the card. EVGA says competitors' boards use over 4X more power than EVGA's ACX 3.0, and that gives EVGA's GTX 1070 better and more stable overclocking
The AIB has 8GB of GDDR5 memory, which also requires cooling. Cooling has always been an important issue in high-performance graphics boards, and with today's small chips and higher frequencies, the challenges in cooling are even greater.
You can read the rest of Robert Dow's review at our sister website, JonPeddie.com:
http://jonpeddie.com/reviews/comments/evgas-gtx-1070-coolest-aib-around?/reviews/details/evgas-gtx-1070-coolest-aib-around