The Lenovo ThinkPad Tablet 2, the Asus Vivo Tab, and the Microsoft Surface RT are surprisingly close in some tests.
By Jon Peddie and the Mt. Tiburon Testing Labs team
Jon Peddie Research
We have been looking forward to getting some Intel-based tablets—first, to see if this is the tablet we want (since it will honestly run real Windows apps like Office) and, second, to see how they would compare with ARM-based tablets. For this first round we are comparing the Lenovo ThinkPad Tablet 2, the Asus Vivo Tab, and the Microsoft Surface RT.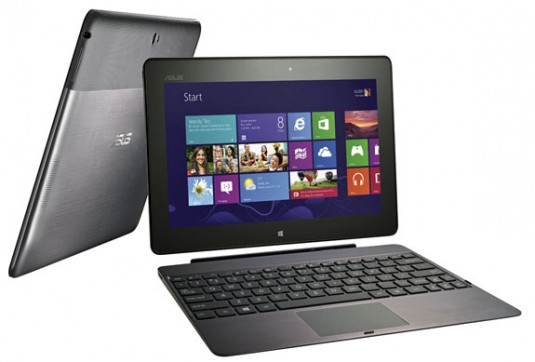 The three units are similar in size and general specifications (see table below) We ran Futuremark's DXBenchmark on the Windows 8 tablets and got the results shown in the charts below.
The FPS tests are interesting in that the two Intel-based tablets (the Lenovo and the Asus) got a similar on-screen/off-screen result, and Microsoft's Tegra-based Surface tablet got just the opposite results.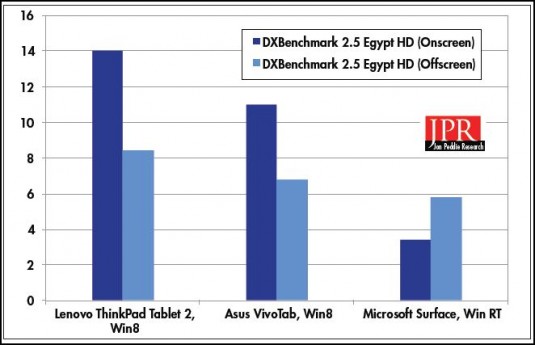 Texels per second seemed to level out the machines pretty well, but the Tegra made the best showing. As is always the case, you can pick the tests you like to prove your machine is the best. The triangles per second tests offer the widest choice in test results—everyone is a winner.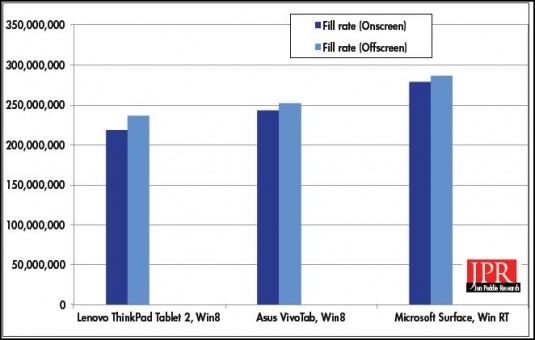 Our take
As the table below indicates, the Lenovo ThinkPad Tablet 2 has the highest PPI and the lowest weight. That, combined with its pen input capability, makes it a very attractive device. Asus is the price leader, but only Lenovo offers a broadband option (~$150). Of the three units, we'd have to say the Lenovo ThinkPad Tablet 2 is the best machine with the broadest feature list.