EVGA's new flagship gaming add-in board delivers the promise of performance.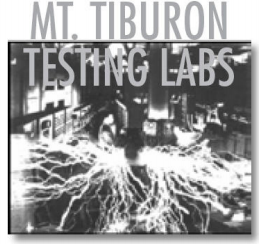 Based on Nvidia's second-gen Maxwell GPU, the EVGA GTX 980ti is a dual-fan implementation of the powerhouse add-in board (AIB). EVGA and other AIB suppliers also have single-fan versions of the board. EVGA actually has six versions of the board. We tested the GTX Ti Classified ACX 2.0+ with dual fans and massive back plate heatsink.
The EVGA GTX 980ti comes with three DisplayPort (2.1) sockets, an HDMI (2.0), and a dual-link DVI port. We compared it with the Nvidia GTX 980, Titan Z, and AMD's water-cooled powerhouse R9 Fury X. The AIB can be found on the web for as little as $669.99, with a +114-MHz boost clock. We ran 45 tests on the four AIBs, and the best average performance was realized by the EVGA GTX 980ti—note, best score is not the Pmark, just a component of it. The EVGA GTX980ti gets a hit in the Pmark because of its power consumption, the same as the massive Titan Z, and it is more expensive than the plain GTX 980. However, enthusiast gamers aren't as concerned about power consumption as mere mortals, and so a more appropriate comparison may be the P2 score—performance per dollar.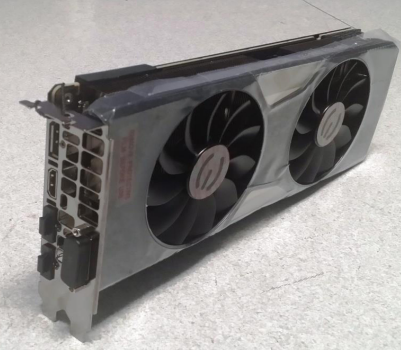 A word about DirectX 12
We used the Ashes of the Singularity DX 11 and DX 12 benchmark to see if there was any difference in performance and found there was indeed a 4% improvement in DX 12 over DX 11 (average across all resolutions and AIBs). One of the explanations for this is DirectX 12's asynchronous compute capability, which allows an AIB to process multiple streams simultaneously, which more fully employs the AIB's GPU. Async-compute (AC) is implemented in hardware, and AMD's GCN has supported it since 2011 when the company was developing Mantel, which was heavily used in DirectX 12.
Nvidia's second-generation Maxwell architecture, which includes all the 900 series, supports AC, and as the benchmark data shows, Nvidia does very well in DX 12.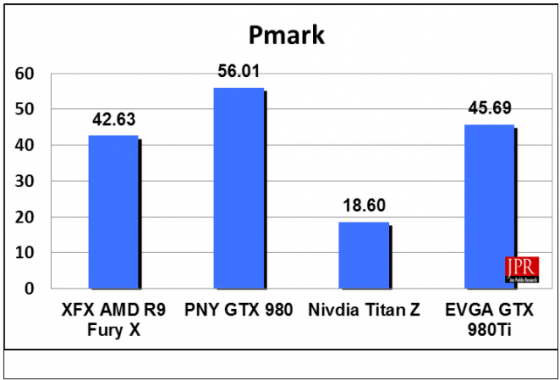 As mentioned in previous evaluations of AIBs, we've commented about adding a fourth P factor—pressure, or sound. Measuring sound is problematic if you try to do an absolute measurement. But you can make relativistic measurements and usually on a temporal basis (tests made in one month will not easily be related to tests made a month later, if for no other reason than there may be different things in the lab, or a different system (box) may be used.
The EVGA GTX 980ti board runs much quieter than the Titan Z, and is half the price, while delivering 110% as much performance. At rest, the only noise from the system was the fans for the system and CPU, which measured approximately –10 dB. The noisiest the system got under load was –6 dB during the 4K run of Ashes of Singularity. That compares to the Titan Z, which hit 0 db running Tomb Raider. (The decibel (dB) is used to measure sound level, but it is also widely used in electronics, signals, and communication. The dB is a logarithmic way of describing a ratio—below zero is better.)
We ran 45 tests with a suite of benchmarks, synthetic ones such as 3Dmark's Firestrike and Unigine's Valley, as well as six games, on each board.
The benchmarks
We ran all the games at three resolutions (1920 × 1080, 2560 × 1440, and 3480 × 2160) with features set to maximum, keeping in mind that these are high-end enthusiast AIBs. The EVGA GTX 980ti performed extremely well in the synthetic benchmarks. Not surprisingly, the EVGA GTX 980ti performed outstandingly well in the game tests.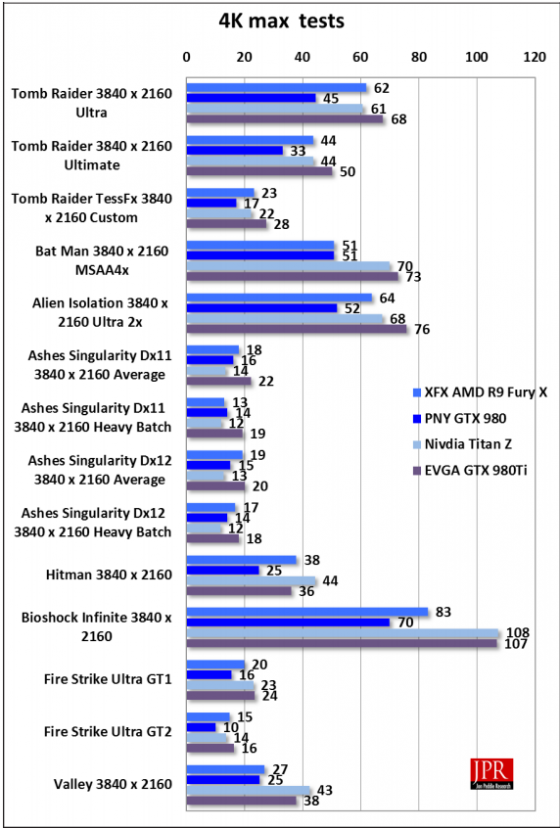 Tomb Raider. Crystal Dynamics developed Tomb Raider using a heavily modified version of the Crystal Engine. Although it's an older game (introduced in 2013), Tomb Raider supports DirectX 11, which takes advantage of depth of field, high-definition ambient occlusion, hardware tessellation, supersample anti-aliasing, and contact-hardening shadows. It also offers great textures as well as AMD's TressFX realtime hair physics system. TR could be judged as favoring AMD GPUs. The game has a built-in benchmark.
Batman Arkham Origins. Batman Arkham Origins (BAO), is a great game, and is built with Epic's Unreal Engine 3 running on DX 11 enhancements. It employs tessellation, percentage closer soft shadows (PCSS, to generate accurate soft shadows), and depth of field (DoF), as well as Nvidia-exclusive functions such as horizon-based ambient occlusion HBAO+ TXAA and PhysX. BAO could be seen as favoring Nvidia GPUs. The game has a built-in benchmark.
Alien Isolation. Creative Assembly developed Alien Isolation using their own in-house game engine and made it available on five platforms. The engine is said to support multiple CPU cores (perhaps up to four), and the game uses many advanced rendering technologies such as tessellation, contact hardening shadows, BC7- compressed textures, and HDAO+. The benchmark features five stages, named tessellation, lab room flyby, volumetric light, large shadowcaster, and lab room. For the most part, we found the frame rates to be very similar throughout and recorded the average from all five tests. Anti-aliasing was set to SMAA T2x, texture filtering was set to anisotropic 16x, and the level of detail, particles, shadow mapping, and streaming texture heap size were all on ultra. Additionally, screen space ambient occlusion was set to HDAO+ and DoF was turned on, as were motion blur and multithreaded shadow rendering. The game has a script that can be launched at run-time, and we used Fraps for the scores.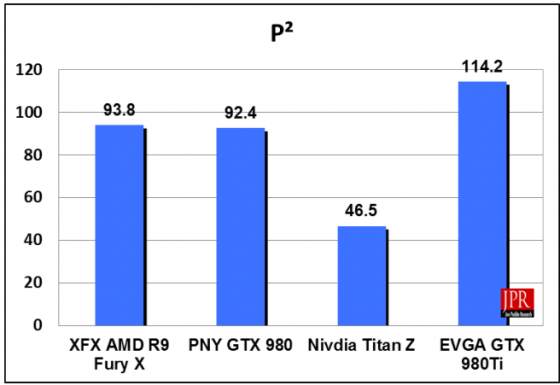 Ashes of Singularity. Ashes of Singularity is a new game with a built-in benchmark that really stresses the GPU and CPU, and uses the in-house Nitrous game engine that supports DirectX 11 as well as DirectX 12. Ashes of the Singularity is a real-time strategy PC game taken to a substantially larger scale. Instead of micromanaging single battles within a defined area, players are given the opportunity to wage war across large expanses of a planet. A smarter AI has been built specifically for the game in order to micromanage the individual movements and actions of units, giving players a chance to truly take on the role of commanding large-scale battles without the need to command every unit. The game has a built-in benchmark.
Hitman. Hitman: Absolution was the first game Square Enix used with the new Glacier 2 engine. We used the game's built-in benchmark, which uses a very busy scene with a lot of action. It seems representative of game play, and the passage demands a fair amount of processing power. The game has a built-in benchmark.
Bioshock Infinite. BioShock was developed by Irrational Games and uses a DirectX 11–enabled, modified version of Unreal Engine 3. The PC version of BioShock Infinite features a benchmarking utility. The test produces a lot of scores for the various scenes in the sequence. We took the average to arrive at a final score. However, the score will be higher than actual gameplay because the benchmark runs without audio, or HUD, and with minimal in-game artifacts; there are no enemies or associated graphic textures.
Valley. Valley is a GPU stress-testing tool from Unigine, the developers of the very popular and highly acclaimed Heaven benchmark. The forest-covered valley surrounded by vast mountains amazes with its scale from a bird's-eye view and is extremely detailed down to every leaf and flower petal. Unigine classifies it as a non-synthetic benchmark because it is powered by the Unigine engine and uses a set of cutting-edge graphics technologies with a dynamic environment and fully interactive modes available to the end user.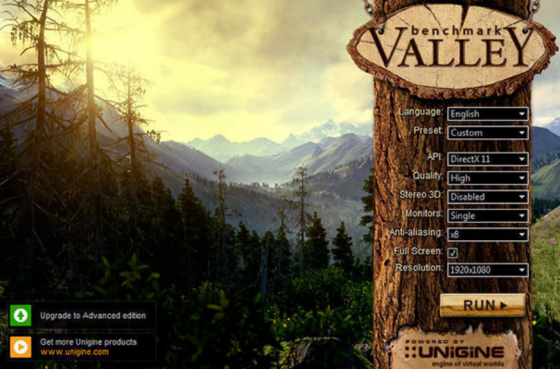 Futuremark: Firestrike. Firestrike runs three applications with different resolutions and graphics load. The basic Firestrike runs DirectX 11 benchmark for what it calls high-performance gaming PCs at HD (1920 × 1080) resolution. Firestrike Extreme is designed for testing PCs with multiple GPU's with a minimum of 1.5 GB of memory and raises the rendering resolution from 1920 × 1080 to 2560 × 1440. Firestrike Ultra raises the rendering resolution to 3840 × 2160 (4K UHD), four times as many pixels per frame as Firestrike.
What do we think?
The EVGA GTX 980ti Classified ACX 2.0+ is a price/performance-killing machine, beating Nvidia's own monster Titan Z and AMD's very cool (literally) Fury X. The GTX 980 is $110, or 19%, less expensive, but for that extra $110 you get almost 24% more performance with the EVGA GTX 980ti. We like this AIB.