During his tenure at Autodesk, Mark Strassman has helped double AutoCAD revenues and created the successful Plant Solutions business unit. Can he make magic a third time with M&E?
In 2008, just weeks before the Great Recession kicked in, Autodesk reported quarterly revenue for its Media and Entertainment (M&E) division of $73 million. The next quarter it dropped to $53 million, then fell further in the next five quarters to $46 million before stabilizing. The division's revenues  have not come close to that $73 million peak since; last quarter (ending October 31, 2012) the division reported revenue of $48 million, the fourth straight quarter of declining revenue for a post-recession peak of $55 million.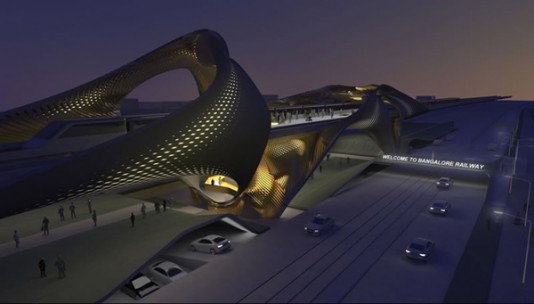 Part of the reason for the slide is found in how Autodesk reports its revenue. Much of the revenue from M&E products is not credited to the M&E division. For example, both Autodesk Maya and 3ds Max are popular in AEC for architectural visualizations, and the AEC division gets the credit. Autodesk is taking steps to get its reporting more in line with how it operates internally.
But there is another problem, one that stretches back to the Alias acquisition in 2006. While the platform (AutoCAD), AEC, and manufacturing divisions have always been about creating tools for the broadest market, M&E has been focused on top-tier customers, the Lucasfilm and Pixar level of customer. In addition to Maya and 3ds Max, Autodesk has a variety of high-end tools such as Smoke and Flame, popular with big-budget studios but priced out of the range accessible to a broader user base.
At Autodesk University last month in Las Vegas, GraphicSpeak talked to Mark Strassman, who has been a vice president with varying assignments at Autodesk since 2003. During his tenure running the platform division, AutoCAD sales doubled. When he was assigned to lead Plant Services in 2006, 15% of all AutoCAD sales were to the process plant market but the company had no specific strategy for capturing more of that lucrative market where it competes against the likes of Bentley, Aveva, and Intergraph. Mark and his team brought a new product to the space (AutoCAD P&ID) in less than a year. The business unit soon was running at $200 million annual income.
Strassman's current assignment is vice president of media and entertainment, with responsibility for marketing, industry strategy, and execution.  Our all-too-brief interview at AU took place in a room full of briefing cubicles where reporters were quickly moved in and out. The conversation here has been edited from the verbatim for clarity.
GraphicSpeak (GS): You have been assigned to M&E for a bit more than a year. What, if anything, is changing?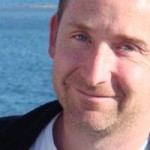 Mark Strassman (MS): First of all, we are taking a broader view of the M&E market. This year at AU, for example, Disney has more than 60 employees in attendance. But they are all here for BIM and infrastructure, not creative media. For years the M&E division has been focused on the high end of the market. It is time for us to democratize the market for creative media products the way Autodesk changed the CAD industry 30 years ago.
GS: When AutoCAD started, many said there was no big market for such a product. What does the broader market for M&E look like?
MS: Today there are millions of people—perhaps tens of millions—creating video games, primarily because of the explosion of mobile as a gaming platform. The same is true for video. Millions of people want to use these new tools, and not just for leisure pursuits .There is demand for video and game creation tools for training, for documentation, for sales. Our new goal at M&E is to continue to serve the top market but also to expand.
When I came to M&E I was shocked to discover there were as many free trial downloads of Maya and 3ds Max as there were for AutoCAD. Those two products are an industry standard; we can build on that strength.
At the same time, we have high-end finishing tools like Flame and Luster. Our user base for those products is in the thousands of uses, not the hundreds of thousands. Clearly we have our work cut out for us.
GS: Is the answer new products, new marketing campaigns?
MS: All of it and more. We are about to release Smoke 2013, our creative finishing tool for video on the Mac. [Editor's note: Smoke 2013 started shipping today.] We dropped the price to $3,500. Smoke was in an extended beta period, and before it was over we found advertising agencies using it for production work. We are confident our new price point for Smoke will cause many firms to consider it, firms outside the Hollywood arena who would have never considered it before.
For development of games on mobile, we are now offering a special 90-day license of Maya or Max for only $199. For $199 they get the full production version. This is a pilot project for us; we expect to put together more such offers. We are watching Adobe closely, with their month-to-month licensing of products and suites. There are a lot of new ways to reach our target markets.