Speakers from a variety of perspectives will share insights on implementing virtualization technologies.
Jon Peddie Research (JPR) has released the agenda for the Virtualize 2015 conference taking place October 29, 2015 at the Hyatt Regency San Francisco Airport. JPR says the conference will provide attendees "an overview of the options available and the ways in which organizations can compete more effectively with the help of virtualization technologies."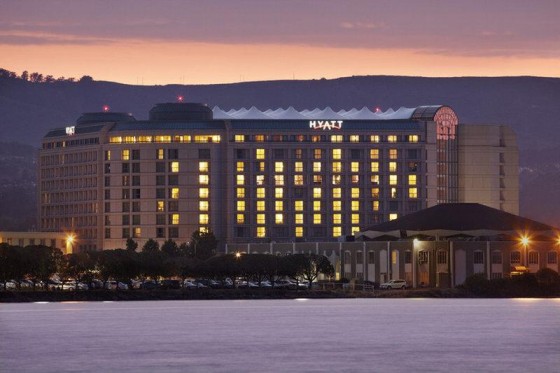 The Virtualize 2015 conference evolved from a JPR annual survey, which asked users their plans for using virtualization technology. The technology has advanced with the ability to virtualize GPUs as well as CPUs. It is enabling resource-intensive tasks such as design, visualization, rendering, entertainment content creation, to take place remotely or in the cloud. In addition, virtualization is enabling the extension of services such as education and health care via networked access. Since last year, JPR has seen a significant uptick in user awareness of virtualization and its potential.
"In our recent survey of end users, 23% said they expect to see a significant increase in their productivity due to virtualization, and an additional 20% they expected to see some improvement," said Dr. Jon Peddie, President of Jon Peddie Research. "We were surprised by how many people were aware of virtualization, 51%, that's significant."
This year, the conference is focused upon new applications emerging from virtualization technology. In general, virtualization is available to users in three, non-exclusive modalities: pixel pushing, browser based apps, and cloud paging. They're enabled by standards and technologies including:
VDI

Virtual machines

HTML 5

OpenGL

WebGL

DirectX
and more. Applications can be accessed as needed or through remote workstations, which provide the same capabilities as traditional PCs, both deskside and laptop.
The conference agenda includes industry leaders who will describe the systems they have developed to take advantage of virtualization. They represent the entertainment industry, design, GIS, gaming, and advanced technologies including virtual reality.
The technology is currently provided by industry leaders including: AMD, Amazon, Citrix, Dell, Rescale, Google, Intel, Numecent, Nvidia, VMware, Sphere3D, Vivante, and others.
Announced speakers include:
Chris Cataldi of Shinra Technologies, a cloud gaming platform featuring original games like Space Sweeper and classics like Final Fantasy VII and Tomb Raider, currently in Technical Beta

Jack McCauley of Oculus will talk about the shared experiences enabled by virtualization technology

Brad Skelton of Hexagon Geospatial will describe how his company built a cloud-hosted GIS environment.

Mark Watts, Vice President, VP Healthcare IT Solutions, Novarad will address the opportunities emerging in healthcare services being enabled by virtualized resources.
The best practices panel will feature experts who will provide greater detail on the available virtualization options and the best applications for those technologies.
Simon Bramfitt, Chief Technologist at Sphere 3D

Nick Pandher, Vice President, Numecent

Gary Radburn, Director of Workstation Virtualization, Dell

Rick Tewell, MCU / i.,MX Software Development Organization at Freescale Semiconductor
The full agenda is available at the Virtualize 2015 website. To register: http://jonpeddie.com/events/details/jpr-virtualize-2015