Spin LaunchKit for Windows Mixed Reality provides an environment for developers to create custom 360-degree video and applications.
Seattle-based Pixvana has released the first media content publishing platform designed to work with Microsoft Windows 10 Mixed Reality devices. Pixvana's Spin LaunchKit is a development platform designed for media companies, enterprises, and other developers to build custom 360-degree video apps for Windows MR devices and to deliver content to viewers in one streamlined workflow.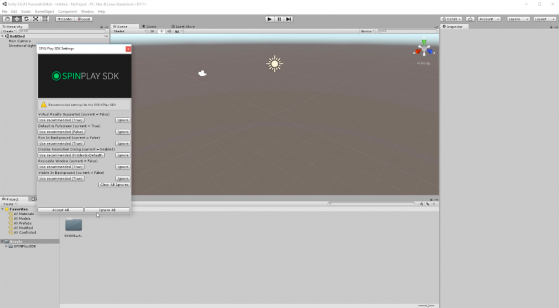 Products that conform to the Universal Windows Platform (UWP) standard for 360 video apps include headsets from Acer, ASUS, Dell, HP, Lenovo, and others. Pixvana says that the Spin Play SDK platform makes it possible to use standard streaming infrastructure to develop MR video apps at a low cost.
"360 video content is an important use case for Mixed Reality and offers viewers a sense of presence and engagement that is highly compelling for both consumer and business applications," said Emilio Salvador, Senior Director Developer Marketing, Microsoft. "Pixvana's Spin LaunchKit for Windows Mixed Reality enables all developers, especially those building media experiences, to integrate high quality 360 video on UWP applications with minimal effort."
Pixvana Inc. is a start-up pioneering the use of cloud-based solutions platform for virtual and augmented reality. Financial backing comes from venture capital firms Madrona Venture Group and Vulcan Capital, both based in the Seattle area. Pixvana's founders have startup and industry experience in media technology firms including Apple, Adobe, Microsoft, and Lucasfilm.  
Spin LaunchKit for Windows Mixed Reality is now available as a free trial. The LaunchKit includes both Pixvana's Spin Play SDK and access to Spin Studio for encoding and playback. Pixvana says benefits include:
Free trial access for publishers to develop Universal Windows Platform (UWP) streaming video apps with the Spin Play SDK for Windows Mixed Reality

Users can create their own branded MR experiences

Upload up to 30 minutes (10 GB) of 360 video

Stream up to 120 minutes of 360 content

Support for master encoding up to 16K masters in mono or stereo

Encode in standard VR equirectangular or Pixvana FOVAS (field of view adaptive streaming) format
"Microsoft is pushing the MR medium forward with its cutting edge, high quality devices," says Forest Key, CEO and co-founder of Pixvana. "Windows 10 is a powerful platform across devices and experiences, and with this SDK we're hoping to further empower content creators with even more accessible and affordable tools."