The popular cross-platform ray-tracing engine can now work with the Houdini 3D animation engine. Setups can be shared with the Maya and Softimage editions of Arnold.
Users of the cross-platform renderer Arnold now have a new choice of animation engines. New Arnold for Houdini from Solid Angle brings the powerful non-biased photorealistic rendering solution used by many Maya and Softimage users to the Houdini platform.
Solid Angle says new Arnold for Houdini provides tight integration that will be familiar to both Houdini users and Arnold users in Maya or Softimage. Lighting workflows can be shared between Houdini and other DCC applications, since Arnold rendering setups can be exported and shared.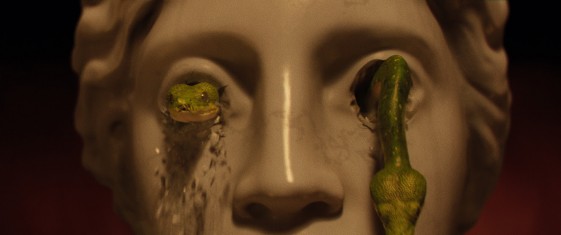 Arnold is an advanced cross-platform rendering library, or API, developed by Solid Angle and used by a number of prominent organizations in film, television and animation, including Sony Pictures Imageworks. It was developed as a photo-realistic, physically-based ray tracing alternative to traditional scanline based rendering software for CG animation.
The Arnold architecture was designed to easily adapt to existing pipelines. It is built on top of a pluggable node system; users can extend and customize the system by writing new shaders, cameras, filters and output driver nodes, as well as procedural geometry, custom ray types and user-defined geometric data. Solid Angle says the primary goal of the Arnold architecture is to provide a complete solution as a primary renderer for animation and visual effects. Arnold is also used as:
a ray server for traditional scanline renderers
a tool for baking/procedural generation of lighting data (lightmaps for videogames)
an interactive rendering and relighting tool
Features of new Arnold for Houdini include:
Render in any Houdini context: render view, render region or MPlay
Interactive rendering to rapidly preview parameter changes in cameras, lights and shaders
Dedicated Arnold shading networks with 106 shaders and utilities
Pass Houdini geometry attributes as Arnold user data
Volume rendering using OpenVDB
Particles, rendered as disks, spheres, quads or volumes
Curves, rendered as ribbon, thick or oriented
Accurate motion blur, including changing topology
Full point instancing
All Arnold cameras projections, with depth of field and advanced shutter controls
All Arnold lights, with light filters and accurate viewport representation
Atmospheric and background effects
Multi-camera rendering
Render to AOVs, in single or separate files
DeepEXR support
In other news from Solid Angle, There are also updates to Arnold for Maya and Arnold for Softimage.