Manus VR is close to releasing a commercial version of VR gloves for HTC Vive. Open source code gives it platform potential. 
A Dutch startup is well on its way to putting your hands inside a virtual reality experience. This year Manus VR has been on the trade show circuit showing off its VR gloves. The Manus, as the company calls its product, will be the first consumer-class data-glove specifically designed for virtual reality. It tracks hand movement using a maze of sensors inside each of the arm's-length gloves.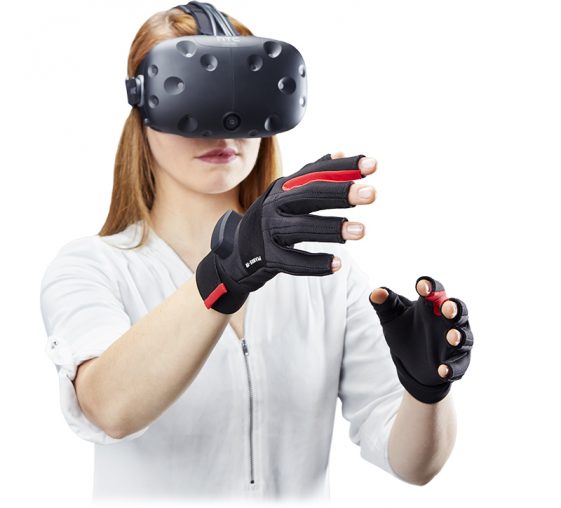 Manus VR intends for its gloves to become a platform as well as a product. The source code is open, published on Github. There are versions to support Unity and Unreal, the two most popular game platforms. The gloves work with a Bluetooth connection, and there are software kits under development to support Android and Apple iOS.
One of the most challenging aspects of development has been full arm tracking. Earlier this month Manus VR released a short video showing full arm tracking working with the HTC Vive. Most VR games now on the market uses floating hands, but the Manus code will allow attached arms, bringing an increased sense of connectedness to the VR experience. The Manus VR team expects the arm-tracking code to be released in June as part of the company's next release of its open source SDK.
"It feels extremely immersive to see your full arms transformed in VR," says Stijn Stumpel, lead designer at Manus VR. "It adds an extra layer to the feeling of body presence."
For now Manus VR is working to get a shipping version of the product that supports the HTC Vive head-mounted display. But they are also working in-house with support for Oculus Rift and Sony Playstation VR for future releases. No date has been set for initial commercial release.  

A professional marketing video showing the use of Manus VR inside a game.  

An R&D video showing the first attempt at full arm tracking.  

Another game demonstration, alien surgery.