18 months after its first preview, Creo users have a way to use and share models in the iPad/iPhone environment.
PTC has released Creo View Mobile, an iPhone/iPad app for viewing and sharing Creo and Pro/Engineer models. The app is unique among the various CAD-related mobile apps in that a quick shake of the phone or tablet will explode or reassemble model assemblies.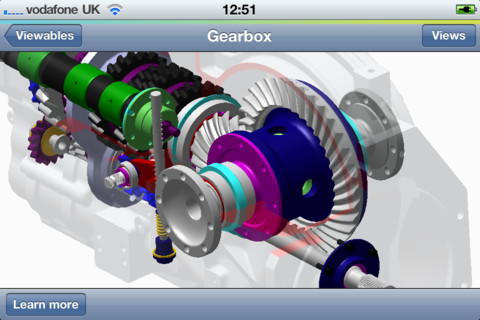 Creo Parametric users can publish directly to the app by exporting a model or assembly in the Creo View format, which can also be read by all of PTC's new Creo View apps. Models are moved to mobile devices via email, DropBox, or iTunes.
Creo View Mobile is compatible with iPhones 3GS or later, iPod touch 3rd generation or later, and all models of iPad running iOS 4.3 or later.  The product is a free download from iTunes.