Creating customizable typeface through an application allows designers to cut months from the font creation process.
The startup Prototypo — built by a team who loves both fonts and code — has already found its way to more than 20,000 graphic arts professionals worldwide. Designers are overburdened by the time-consuming task of finding original fonts to perfectly fit individual projects. Prototype reduces time used to draw custom fonts from months to hours.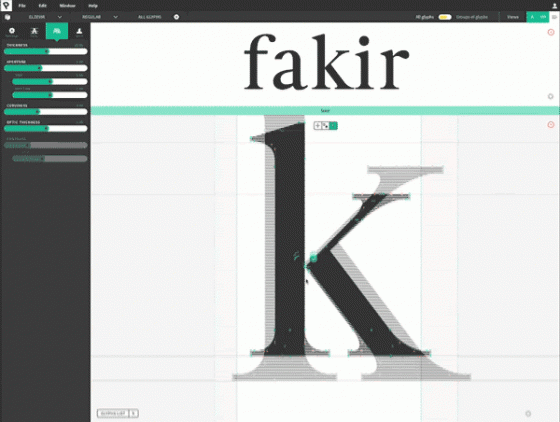 Based on the parametric fonts technology that uses algorithms to generate letters, Prototypo automates the repetitive tasks specific to type design. The app also gives designers flexibility in their creations. An easy way to modify glyphs or group of glyphs — separately and with the release of the Manual Editing feature — users are free to change a node, a curve, or whole parts of a letter.
Four steps to creating a font using Prototypo
Creating a prototype for an original typeface, a custom logo for your brand/client, or experimenting with type design ideas can be done in four steps:
Idea of a specific font for a project

– Searching for the perfect font to fit a project can be tiring and time-consuming. If you still fail to find the perfect match, create it yourself with Prototype.

Start your project with any of the three parametric typefaces in Prototypo

– The basic set starts with Prototypo Fell, Prototypo Grotesk and Prototypo Elzevir. All fonts are powered by Prototype's partner Production Type.

Shape the customized font adjusting more than 30 parameters

– Prototypo lets you tweak over thirty parameters such as thickness, aperture, and roundness. You can also fine-tune the serifs separately.

Export the font and use it anywhere

– Fonts can be exported to .otf format that can be installed on macOS, Windows, and Linux to be used in any desktop application, or displayed on a website in any browser.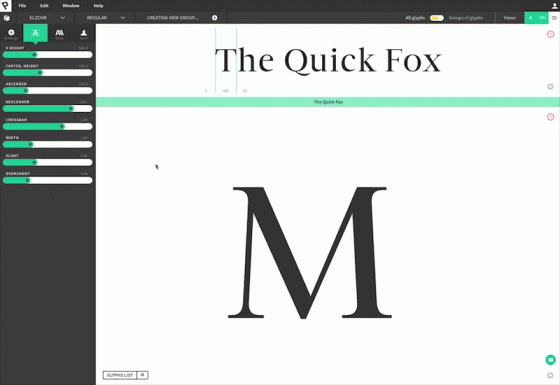 What do we think?
This isn't exactly the kind of CAD software we usually cover, but Prototypo is such a clever bit of work we wanted to share. Created in May 2013 by Yannick Mathey and Louis-Rémi Babé in Lyon, Prototypo combines a team of experts in typography, design, and code. Its one-of-it's-kind font creation service is used by more than 20,000 graphic arts professionals coming from over 130 countries. The startup is in constant pursuit of improvement supported by a committed community of users.
With a high degree of customization, Prototypo lets users design original fonts – allowing anyone to create a unique font in a few clicks. The web application gives graphic designers and type enthusiasts the ability to create customized fonts and export them to multiple locations. Users can utilize any of the three available templates to create a personalized font by moving over 30 sliders (x-height, curves of the serifs, width, and so on).
As the changes appear live on each character of the Latin alphabet, it encourages creativity and innovation. Moreover, Prototypo fonts are under a Creative Commons license, meaning that the user has permission to copy, modify, distribute, and perform the work, even for commercial purposes.
Additions are announced by the startup in 2017, including a new parametric font. Users will benefit from four templates, providing a wide range of creative options.
Another major feature under development is called the "Prototypo Builder." This tool will allow type designers to draw their own parametric fonts and use it in Prototypo. An adaptation of one of the current templates to the Cyrillic alphabet is on the launchpad as well and is expected to be unveiled late 2017.
Prototypo, streamlining font creation from yannick mathey on Vimeo.